Lembas is back
Right if your new to NFT world or weren't around for his last big drop now is the time to get ready to get to know him his drop sold out so quick . Lembas is one of many Brazilian artist that work on Wax blockchain and we had a quick chat about his new drop coming very soon when I say that they drop tomorrow evening so be prepared

Hey man
Hey bro!! How you bro?
I am fine! thanks for asking
Its been an age since we talked and you have a big drop coming you excited? Oh yes. I think it's been a little over a year maybe? I remember that at the time I was launching my second character: Kime, the E-Girl Succubus.
Now the 5 originally planned characters have been released and will be in my biggest project yet. I'm really excited!

Tell us what's coming up in the new drop? Well, this will be a drop of a pre-minted PFP with the five characters created during the first year of collection: MJ (Coffee Succubus), Kime (E-Girl Succubus), Shizuko (Tech-Succubus), Ana (Nostalgia Succubus) and Pie (Art Succubus). Each represents an addiction or obsession that many creators (myself included) struggle with. The succubi are like a kind of "Anti-Muse" so to speak because they don't inspire, they compel, compel and consume our physical and mental health.
Succubi themselves are not evil or good. It is our relationship with them that defines this. Anyway, all this to say that Succubi Cult is a project that revolves around these characters and through this first big step that will be the drop, I hope to be able to invest in the creation and development of their universe in comics and more for the future: animations.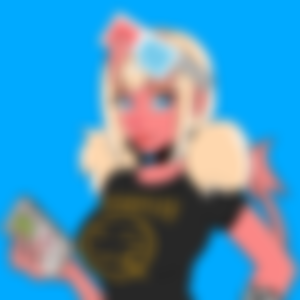 So there will be 5 based characters I like the idea of them being based on addiction/obsessions so this a passion for you?
Oh yes. I've been working exclusively with art for 3 years and for most of that time I've been looking for my own story to be told. Not in a narcissistic way, It's more about being able to create something with property and substance, you know? And I think succubi and this little lore and worldbuilding that I've been creating for a year could be just that. So yes. Passion, That's exactly what it's about.

I think we all have are own demons and mental health in men is over looked and if this is your release thank god we have you here . This is been a year in the work and you now have it ready to release on the WAX world is there one that you feel closets to?

Not that I'm a great author or a great connoisseur of narrative. But from my experience as an avid comic book reader, I think part of the value of a good story is that people can feel represented in some way. And yes, we all deal with constant pressure, whether it's caused by the need for money, pressure at work, and all the psychological problems that can "bloom" in these and many other toxic environments. But of course, there are different ways of telling stories and far from being a drama, I intend to create adventures

Of course?
I think my favorite work is "Halloween Ends"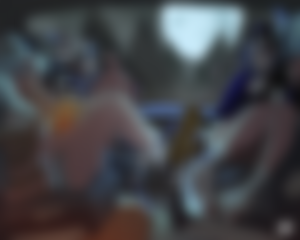 (https://wax.atomichub.io/explorer/template/wax-mainnet/lembasartnft/620958). Looking back I see that it was there that I got the most right in terms of composition and expressiveness.
But another one I really like is "Welcome to Waxfam Pie!"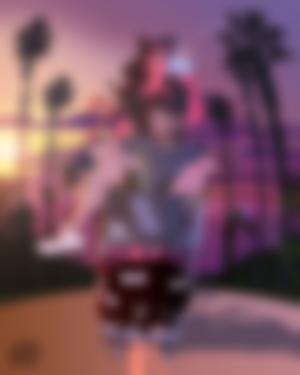 (https://wax.atomichub.io/explorer/template/wax-mainnet/lembasartnft/569124) which was originally supposed to be a gift for Pie (my girlfriend). It was after that that I began to consider bringing her in as one of the Succubi as well. I like to imagine this art with the song "Dreams" by Fleetwood Mac.
But that's it, better stop here, there are some other arts as well with stories behind them, we would spend all day talking about just that haha

Are this old collections or part of the new drop?
They are old releases.

I meant in the new upcoming drop?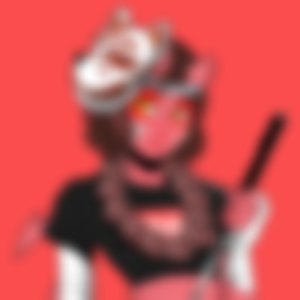 What PFPs did I like the most in this new drop? wow, sorry haha. So the new drop is made up of 666 PFPs and there you can find the 5 Succubi. And I think I might have gotten a little carried away with Shizuko's look, The Tech-Succubus. I am passionate about Japanese culture as a whole. It's something that goes far beyond the taste for manga and anime, so this ended up influencing the care I took with her design and the accessories that can be seen on her.

So tell me how will the drops be made how made different trats will there be?
So, as I said there will be 666 PFPs. They will have approximately 171 traits divided into 9 attributes. including 5 characters in different poses with their own attributes that reflect their personality and a bit of their background in the Succubi world (The Wastelands). The initial plan was to have over 250 different traits, but I thought I could leave room to explore this in blends in the future. This was all created using the NFTHive PFP tool with almost daily help from Ben. I think I can say with certainty that I tested some of its limits and I hope I have contributed a little to make it even more useful than it already is. Background, Succubus, Body, Neck, Hand Front/Back, Face, Glasses.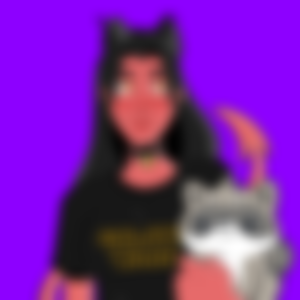 Will there be different levels of rarities?

There are different chances for each character specified as follows:
- 28.83% chance to find "MJ, The Coffee Succubus" (yellow background)
- 24.02% chance to find "Shizuko, The Tech-Succubus" (red background)
- 22.82% chance to find "Kime, The E-Girl Succubus" (white background)
- 15.77% chance to find "Pie, The Art Succubus" (purple background)
- 8.56% chance to find "Ana, The Nostalgia Succubus" (blue background)

Is there any hidden collabs inside?
Something I think is especially cool is that these PFPs come in a pack. Even though I never had the financial conditions to play cardgames, I ended up becoming a huge fan of Magic: Tha Gathering, mainly because of the artwork on the cards. So I made a point of including the collection in packs made with all the care. There are some references to the Kumas, Ducking Fuzz PFP (where I also worked on the arts) and Shnazzy E-Girls which is basically the inspiration for the creation of the succubus Kime. The intention is that in the next few months I will make collabs using the mechanics of craft/blends with other creators and promoters that I admire, which includes you, friend.

Do you have any artists in mind?
Wow, yes. several. I'm even uncomfortable to mention because I don't want to run the risk of forgetting someone. But since it's inevitable, here we go: CryptoFlash, Lupe, Byron, Smil, Kuma and something with Bohn would be great too just to mention a few

Are they all hand drawn?
Well, yes. Each detail. As calmly and diligently as possible.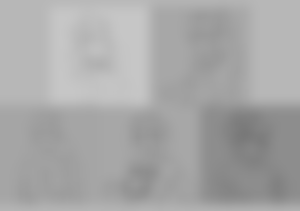 Are you using any programs to help with the creation?
Photoshop. It's not the most user friendly tool, but I think it's extremely complete.

Will the packs have animation opening?
Yes haha, it was something I ended up doing at the last minute, but it turned out pretty good and a good experience to see if I'm more confident in creating animations. I say this because starting one while learning to animate can be quite intimidating.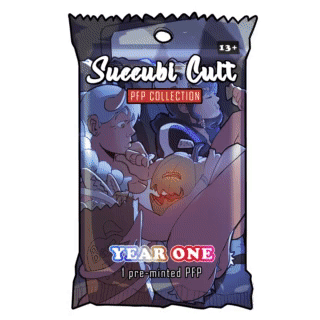 Love it so when does the drop go live?
Thanks! The drops will be live this Friday. July 14th. The Public drop with 450 packs happens at 6pm UTC, but there will be an early access for those who bought the 200 Succubi Tickets last month that will happen at 5pm UTC.

These are the links:
Public drop: https://nfthive.io/drop/nfthivedrops/4526Craft (Succubi Cult Ticket): https://nfthive.io/craft/600
Craft (Succubi Ticket V2): https://nfthive.io/craft/604

I am guessing it will be dropping on NFTHive as they are leading the way on PFP. When will the crafting go live?
Yes absolutely. Their support was incredible in every way, including marketing.
The drop will be acquired exclusively there. 1 hour before the public drop. at 5 pm UTC

Before we finish up is there anything else you would like to add?
A few things if you will allow me, the first is to thank all the patience and understanding of the community that forgave me for the various delays in finalizing the PFPs. Big thanks to the creators and developers who helped me get everything in order for the release like Black Fang, Ben (from NFTHive) who I demanded an enormous amount of patience from during the whole process. I would also like to thank all the psychological support from my discord community and my friends Quacks, Kuma and Cho just to name a few.
I would also like to say as humbly as possible that the purpose of the collection is far from revolving around making money through drops, flipping or staking NFTs on a farm. I want it to be a cool experience in that financial sense too, but not only. It's part of the plan. But the real goal is to build a solid project that shows that the wax community can take projects to the world, get the attention of big companies - and here I want to be very ambitious in mentioning DC, Marvel, Cartoon Network, Wizards of the Coast, Blizzard and much more-.
The Wax Blockchain has incredible and hard-working creators, an organized community of exceptional collectors and can indeed be the cradle and home of great projects. Lembas is back
Check out all his links below
Check the link below for are twitter competition
https://twitter.com/Crackers832/status/1679600248908398596?s=20