Is COVID19 back in action?
The news is flooding with fresh cases of COVID-19 from China. But can we expect this to up-rise again?
Last month on the 18th of March 2022, BBC reported the effect of a zero-covid policy focusing on China. On late February an elderly woman in Hong Kong had been struggling to breathe a few minutes later by her nurse she had tested positive for the corona virus, in fact all most 100 residents in her building had been tested positive for the virus. Since then the city of a 7.4 million residents were faced with a challenging wave of COVID19. The government had to restrict the cases from spreading. Some patients of the virus report that due to the lack of space in hospitals they had to place beds next to each other while each bed had the width of 2 and a half feet of space and were separated by a piece of thin wood. The governments methods had failed.
In a city named Shenzhen which is the city of production where mobile phones, Air Conditioners, drones and Television are being manufactured. BBC reports states that an average of 65 cases a day are being reported. Residents of Shenzhen blame Hong Kong due to illegal border crossing and not following the regulations.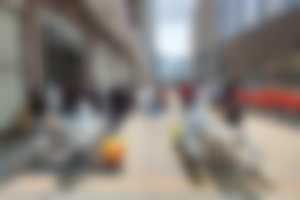 The authorities said fewer cases were being found by mass community tests
To sum this up, if China maintains to control this problem then we will not have a recycled 2020 of corona. Certain countries do maintain control and they still do by ensuring strict measures.