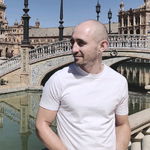 It's happened in countries before, and it will happen in countries again. For whatever reason it seems that we don't learn from our past or our neighbours mistakes. Zimbabwe and Venezuela are both examples of countries that are in the midst of a financial crisis due to hyperinflation - unfortunately it looks like many more countries will be joining them.
When a financial crisis begins, a quick way for a country to solve this issue is to print more money. At first, having more money patches the economy and satisfies the needs of those struggling due to the crisis. However, the more money that's printed, the less the currency is worth. Eventually this practice leads to Hyperinflation. People have a lot of physical cash, but they can't buy anything with it.
We might not be at the point of Hyperinflation yet - but we are definitely on the way in many developed countries.
The United States of America have had the Treasury print over $9 Trillion last year. That's $9,000,000,000,000. Over 22% of all circulating USD were printed during 2020. The rate of inflation since the year 2000 is over 51%. Simply put, something that was worth $100 in 2000 is worth $151 today.
"That's great, it's increased in value!"
Unfortunately, it's not great. It's increased in price but it's value remains the same. Anyone who decided to put $1500 into a savings account is USD in 2000 would find they still have their $1500, but the purchasing power of the that money is less than $1000 if they had spent it in 2000.
With interest rates low, and even negative in some countries. By keeping your money in a bank, or even under your bed - it's losing it's value, and quickly.
Money is being printed at alarming rates across the world in efforts to save the economy during the pandemic. Negative interest rates mean that not only is your hard earned money depreciating due to inflation, it may also decrease in physical value as some countries deduct money from your account each year you hold it. In an effort to boost spending, countries have pushed people to the point that they need something more than hard currency if they want to maintain their wealth.
Gold has been the asset that was traditionally used as a stable asset that allowed it to be hedge against the fiat currency. Gold was worth $255/Oz in the year 2000, in 2020 it peaked at just above the value of $2000. The practical increase in value here is 800%. Golds value is speculative, but it's based on the fact that it is a scares asset - there simply isn't an unlimited supply - unlike fiat currency.
"That's it, I'm buying Gold!"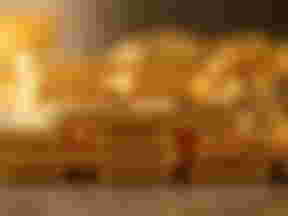 Remember in that time you have had an inflation rate of 51% in that time. So if you bought 1Oz of gold in 2000 for $255 and sold it for $2000 in 2020 - the $2000 would only buy you what just under $1400 would have bought you in the year 2000. Gold worked in this case since you started with $255 - this is why Gold has been historically used as a hedge against inflation.
In 2009 Satoshi Nakamoto mined the first Bitcoin block. He managed to foresee the future of finance, and created a hard-capped deflationary asset. This was something the world had never had before. Gold is scarce, but we don't know that they won't find tonnes of it somewhere one day - causing the price to tumble just like printing tonnes of bank notes is doing to your currency.
Bitcoin is limited to 21m. There will never be more than 21 million Bitcoin in existence. 85% of these 21m Bitcoin are already in existence, over 18m of them. The current block reward is 6.25BTC - meaning that each block mined mints 6.25 new Bitcoin into circulation. With a block mined every 10 minutes, approximately 900 Bitcoin are created each day currently.
Bitcoins hard capped limit means that not only is it scarce, we know exactly how scarce it is - this is something gold doesn't have. Not only that, it's also transactable and you can control it yourself. If you have a million dollars in gold it's a lot of gold to have under your bed - and if you want to move it around it's not exactly easy. With Bitcoin you have full control over your money, a hardware wallet the size of a USB pen can give you access to your million dollars worth of bitcoin. Not only do you own it, you can control it - all without having to trust a middleman in any way.
Although Bitcoin has been in existence since 2019, it wasn't really until 2016/2017 that larger investors and institutions began to trust it. As the block reward halved in 2020 and money was printed at an alarming rate, investors, institutions and even companies holding cash reserves turned to Bitcoin. In March 2020 a single Bitcoin could have been purchased for just under $4000 - todays value is just over $56,000.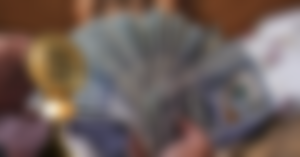 This question may sound strange, but their is logic to it. Although money is flooding into BTC as a hedge against inflation - BTC is no longer functioning exactly as was planned in the whitepaper by Satoshi Nakamoto. Bitcoin was supposed to bring financial freedom to the people, banking for the unbanked. However, since it was decided that the blocksize limit would not be increased - the most transactions on the network mean that the fees to move BTC around are no longer feasible for a large majority of the "unbanked". The people who are suffering in countries like Venezuela and Zimbabwe cannot afford to pay $15 to move their $5 savings.
The Bitcoin Cash blockchain is the original Bitcoin blockchain, BCH and BTC both share the same genesis block mined in 2009 - however in 2017 they went in separate directions. BCH has the same hard cap, the same block rewards, the same code in many ways - however, it allows for larger blocks to be mined. This means that you can spend your Bitcoin like cash without paying ridiculous fees.
The fees below are taken at the time of writing from bitcoinfees.cash.

Although BTC may be a good hedge against inflation, it's become an asset that is only accessible to the already wealthy. This doesn't mean it's not good, it's just not what it was intended to be. BCH continues Satoshi's vision of a Peer-to-Peer Electronic Cash system. Whether you have $1 or $1m, you can use the BCH blockchain to hold your money, and spend your money - without huge fees involved.