Read.Cash A half and Year Ago, Really Miss those Days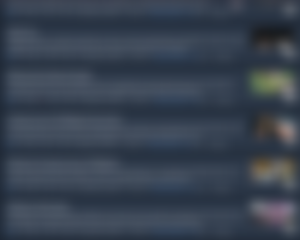 Who will never forget those days when we are prospered by the generosity of our very own Rusty. Waking up every morning having a lot of notifications saying that the random rewarder tipped us cents which made us jump out of joy. Those days are so blessed to receive of good comments and accumulate income from our effort and time. I saw a lot of success of read.cash, I saw how users here able to built a house, buy new gadgets, sustain their family and personal needs, buy their own laptops, and even help other people in needs due to profit they earned while blogging. It's such a prosperous time for us.
In my experience as I look at my history of all the income I earned I was dumbfounded to see that for almost 2 years of reading and publishing I managed to earn 100 BCH which is more than 600k in current value and if BCH was at 30k then I'm a millionaire but sadly I was not that smart to use what I earned in investment or buy assets in order to grow my money, it's such a thing that I dream to happen. If only I got powers to go back time then I'll definitely save my money and make it grow.
Anyways, it's such a tragedy when BCH suddenly drops due to the issue of crypto ban in China which starts the crypto winter that up until now doesn't stop. The month of April 2021 is year for BCH which reached it's ATH if I'm not mistaken but suddenly it drops to the lowest which made a lot of holders problematic and some are depressed cause almost 70% of assets was vanished due to market dip.
As of now everything still down and it also affect my favorite platform. I slightly feel the excitement on users every time they publish an article unlike before that users are very active to engage in community. But now seems like everything had change, users I knew before no longer active here on read.cash maybe due to the reason of absence of rusty. I'm just sad yet thankful cause this platform never abandon it's user despite of bloody market still it gived reward to active users.
Read.cash is still alive after more than 2 years of operation, it proves that everyone can own by their effort and time. This platform teach me the importance of communication and also this gave me an opportunity to improve myself. I am worried before about my passion until I discover read.cash and made me realize that my passion is on writing. I just want to share that I made my novel my own and I titled it When Death Fell Inlove to Life it's one of my novel I published chapter by chapter here on read.cash.
In almost 2 years of being a user here I already published hundreds of articles and all of them are blessed by rusty. My highest profit before is 30 USD in a single article, some are so blessed they manage to earn 100 USD per day and there's a user who earned 10000 USD from sir Marc. It's such a nice event I want to experience again, maybe 1 or 2 years from now this bear run will end and BCH will pump again. In that moment read.cash will also grow and the community will become more active.
That's one of my wishes this X-mas I am hoping that in the end of the year, everyone will become happy and feel joy in their hearts again once they saw that their portfolio is increased ten folds. In that moment they will accomplish their plans in using their savings. On my own, once I saved enough money, I will invest it on government issued investment like on Pagibig MP2, Ginvest, maybe on some NFT games and booming tokens, etc. I will promise not to go back on my old act which spending too much money that in the end nothing remains on me.