Night Walk and Unwind
It's Sunday and I expected there are lots of joggers in heritage park but I'm used it. At first 300 meters of jogging, I already feel exhausted and dehydrated maybe due to shock on my body since I have no proper exercise for months. However, I manage to jog up to the golf course of the philippine army.
This is my outfit, I was wearing shorts with tshirt and jacket cause it's literally freezing cold jogging at night, the area is safe though cause the area was surrounded with military base and there are armies patrol in the area.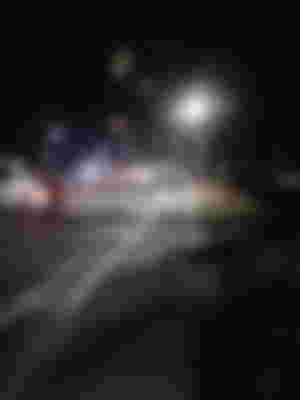 Photo above was taken approaching at Mc Kinley Hills, it was the entrance to those people who wants to enter BGC if you came from the east.

Every time I jogged, this was my favorite place all the time, the path was surrounded by plants and trees that makes it a way to nature, it was so calm and beautiful.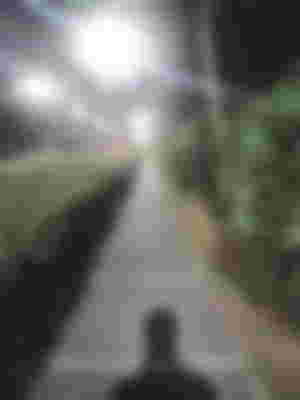 Finally, after 40 minutes of jog and walk I finally reach BGC, apologize if my photo are blurred, my tab hasn't good camera. By the way, BGC is such a nice and quiet place, drivers are very disciplined and the surroundings was filled with trees and plants proving that Taguig is innovative but still eco-friendly.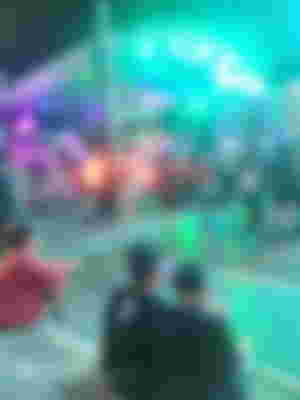 When I reached Bonifacio High Street I was surprised to see an event of Riot Games specifically Wild Rift. I saw a lot of cosplayer and there are lots of games for audience, sad to say I'm not a fond of Wild Rift cause I play mobile legends a lot.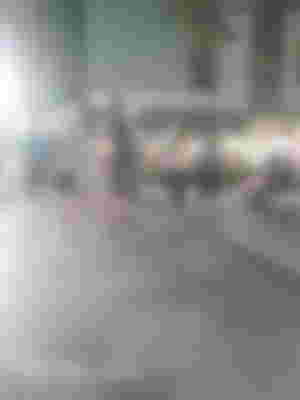 This is how busy BGC is at weekends, there are lots of foreigners around but a lot of them are old, I saw some chicks but I think they are expensive to afford haha, seeing them drinking Starbucks questions my ability to talk to them.
After 10 minutes of resting and staying at BGC, I decide to go back home and walk again for 1 hour, while I was walking back home suddenly I feel cramps on my feet due to long walking, I rest for a while at side of the road then after that I go home.
That's my experience for today, just sad to say that I can't stay long at BGC cause I can feel hunger and I have no money on my pocket.
Sponsors of Codename_Chikakiku