An Overnight At Friends House
Last Tuesday, my groupmates in our thesis planned to have an overnight to finish chapter 1 of our thesis since it needed to be flourished since our professor will check it. I asked permission at our house and then immediately travel to FTI, it's already 6 PM, I thought a groupmate of mine is waiting inside the campus since he said he gonna wait for me but my classmates said he already left that's why I'm the only one who travel at my groupmate's house. I find a jeepney that travel across Rotonda Pasay, I found one and Immediately hop on it, it took almost an hour from FTI to Rotonda due to heavy bumper to bumper traffic, in addition there are lots of badjaos who's entering inside jeepneys then giving ampaos. The driver are really mad and shout them to go down.
After almost an hour I reached Rotonda then hop on a jeepney that had Libertad sign on it but I made a mistake since it's I hop on wrong jeepney, I immediately move out and I remember where the jeepneys to Libertad. I found a lot of them waiting then hop on it and told to the driver my destination. After 10 minutes, I finally found puregold and go down from the jeepney. I messaged my groupmates that I'm already there and they fetch me. I found the place amusing cause it's lively and MOA is walking distance from my friend's house.
We entered at my groupmate's room and I got amused at the computer set up, he had 2 computers and 1 laptop which he said used in gaming. I also see them busy finishing the chapter 3 of our thesis. I also start flourishing the chapter 2, honestly, I'm the only one who made our RRL, imagine that I need to look for RRL then RRS which 20 local studies and also 20 foreign studies. I was so stress to look for sources since I need to scrutinize every information I need to get. I went at the school library and the librarians there already knew me and accommodate me well. Everytime I'm entering at library they will say, ''Oh dito kana naman, as thesis ka?''. I will just respond to them a smile and nod.
I managed to finished our RRL and rephrased all of them to avoid plagiarism. That's the reason why my groupmates are mad at my other groupmates cause they have no contribution on paper, they gave few sources but it's not accurate on our topic. In the end, I'm the one who revised the said sources and add it on our paper. I never complain cause I enjoy looking for RRLs. I also enjoy doing it alone since I can focus if there's no people around me. Let's go back on our topic, my groupmates didn't let me do the conclusion and citation of RRL since I've done too much. They let other members do it and I'm glad they did.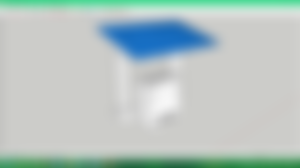 Since I have nothing to do, I draw the design of our project using sketch up and I managed to design it even though it's not perfect cause it has no proper dimensions. I am busy drawing our designs when they decide to play mobile legends. We stopped doing our thesis and play one game. I am happy having bond on them since they are funny and there's no awkward moments with them.
At 12 AM they decide to buy a drink which is gin and juice however I feel crumble on my stomach that's why we decide to eat first before drinking cause it's bad if there's no food on stomach. We ate outside and dumbfounded how expensive their pares are, it cost me 75 pesos for a bowl of pares and 2 rice, in Taguig it only cost me 60 pesos but the flavor is good though and the fried rice is also delicious. After we ate, we go back inside and found them start drinking, they immediately gave us a shot. We continue doing our thesis while we are drinking, it's the best way to energize our brain they say haha.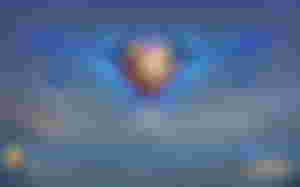 After we finished our thesis, we are already drunk but we decide not to sleep and just play mobile legends, they accompany me up to mythical glory and I'm so happy that I finally reached MG after 11 thousand matches and 4 years of playing. It's pleasing on my eye seeing a shinny badge of mine. But we can't fight drowsiness that's why at 5 AM we all asleep and woke up at 9 AM in morning. I immediately fix myself since I need to leave and go home. It's such a fun experience with them. We managed to finished chapter 1 to 3 and also made me reach mythical glory.