The Catcher In The Corridor Speaks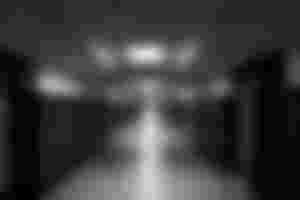 AS I RETURNED, ALL THAT WAS LEFT TO YOU were your bones and skin. It was as if time-traveling, just backwards. Countless unintentional memories playing in my head like old VHS tapes, and there are these blurred resonances that never failed to hit me home. I was injected by a lethal dose of nostalgia; drugged, I let my frail body wander around you once more before you are furtherly mutilated.
I'd never thought of you as a home, although you were created to shelter us. Your sense of existence mattered only to those who needed you. I'm a valid witness of your aging, and I can tell you that slowly, as time pass by-watching you crumble, without any consent, was painful. I grew up with these amazing people and you grew alongside us, we've managed to generate unlikely moments that we've never thought possible. You watched us misbehaved over vacant periods. You heard our rantings about our requirements. You might've even heard our personal sentiments. It's funny, you knew our secrets, but we never knew anything about you-now, our secrets will crumble alongside you.
But I am writing this, not to glorify your existence because honestly you were never all things beautiful. Just like them, you have also hurt me, in ways I myself can't even explain. I do owe you the happiness, the excitement, and the sweetness of my youthful days during my stay but more than all these, I am more grateful for the sting of your frustrations and dismay. Let's be honest, within your walls we were never rainbows and butterflies. You are the spectator of our shortcomings and mishaps. As if Shakespeare quoted that you are the stage and we are the players. Because of you, I've learned to be patient. I've learned to never trust anybody easily. You're thin walls were barriers amongst people and other forces occurring within your plane, but we weren't safe from the cruelty of the system. We were the enslaved, the usual cliché of students held captive from the strings of society-you are our prison. You've watched us suffered, violated in every aspect; we only helped each other to survive. Our grudges were lightened aflame, with you they'll turn into ashes.
That's when we've joked about burning you, too many times. We've joked about leaving you and finding ourselves another building to humbly welcome us. We've joke about your cracks and the need for it to be renovated and repaired. We've joke about the creaking of your wooden floor. Everything we uttered about you is a joke-but jokes are always half-meant, aren't they? And it's kind of a hypocrisy to claim that we will miss you. But at the back of our heads, there are always be those words that we can never take back, those words that echoes what you are now. Those words that mirrors your well-being. Call me a phony, but there is this inexplicable weight that I'm carrying the moment they start to tear your interiors. That unusual stutter blocking my throat when I saw you, all hammered and abolished. The heaviness of my feet as I continue to wander on.
I'm a sucker for goodbyes. But I'm going to leave it here: you are never perfect for the eyes of plenty, especially us, who have lived within you for are full of flaws; you've mended people, you've broken years-you people, you've helped people grew, you've destroyed people too. We are all those people. And there will never be more people like us..
"Let's be honest, within your walls we were never rainbows and butterflies. You are the spectator of our shortcomings and mishaps.