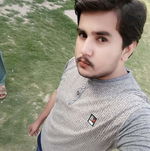 I am so excited about Disney+ shows. And for the show I am excited the most is LOKI. I can't miss it. This character never dies. When I first watched it's trailer I was like—Wow! what a show it will be. What a badass and cool person he is.
Today we are going to discuss about the qualities that makes him our favorite.
He is not a good character-Definitely. He attacked Earth many times. Specially the one on New York was the biggest of them all. He killed agent Coulson, faked his death multiple times, tried to kill his brother Thor countless times, He killed 80 persons in just two days on earth. How someone can love him ?
Despite all these wrongdoings there is one thing which makes him loveable i.e He is pathetic. He was the first villain to be featured with sympathy.
Everyone's heart breaks when he finds out that he has been adopted. He came to know that this was the reason why he was not treated equally. On his mother's death we have seen him in so much grief. He will be OK if Hulk smash him but we have seen tears in his eyes when his father Odin treat him harshly. So, he is soft on the inside but does not seem to be.
On the other hand he has a very complex personality. What will be his next plan ? What he is going to say ? No one knows. The definition " The devil is and always be a gentleman" perfectly fits on him. His way of talking changes the worst situation into humorous. His appearance is always in a style and sophisticate. The way he talks with heavy words can attract anyone. And I am damn sure if he likes someone he'll definitely get her attention easily.
We have to keep it in our minds that this character will not be the same if Tom Hiddleston leave him. From phase 1 to phase 4 almost ten years' the stories we have seen features LOKI have different writers and directors. Tone of pictures have changed, Characters' dynamic have evolved but Charismatic and Charming LOKI remains the same from Thor 1 till now. Despite having inconsistency in writing and direction, Tom Hiddleston portrayed LOKI in a great way. I can't imagine anyone else as LOKI.
One of the reasons we love LOKI is he is confident as well as a Sexy Bad Boy. And we heard many times that girls like Bad Boys like we saw MJ likes Flash in Spider Man 1. She likes him because he was a dominating bad boy. Talking further in real life, why many people like LUCIFER ? Because he ia a sexy bad boy. And we have many examples like- Thomas Shelby, Wolverine etc. All these are not the good persons. They are famous for their bad things which shows their bad boy personality. But we feel attachment with all these characters. This thing is called "Woobie" in nerd culture. Actually woobie means " A fictional character, usually physically attractive, who is put under constant stress and angst so as to create emotional attachment."
LOKI has so many qualities of a bad boy which makes him interesting like—He is dominating person, always been a competitive to be good from others, he takes whatever he wants. For the character like LOKI the definition of sexiness changes because he doesn't have a macho personality or six packs like LOGAN. Even we didn't see him in beard. His physical appeal intend to have modern day personality. He admires his power. He likes to be clean and classy because most of the time we saw him on earth he looks a complete man. Wears clothes like a professional diplomat. He is undeniable the most badass character of MCU.
But because of his tragic backstory we have sympathy for him. It tells us why he became a bad guy. Because Odin's parenting is worse. Write it down "Odin is a bad parent." If he showed a little love for LOKI then New York's invasion would never happen. Odin knows him for at least thousand years. He never tried to look into the heart of LOKI. So, by knowing all these facts we came to know that LOKI is not a worrier but a survivor. No matter how bad the situation may be, he always had a way to survive. When he came to know the powers of Hela he was the first one to run away. In Thor Ragnarok he knew that if he wants to live he would have to win the heart of grandmaster.
If LOKI was a girl, and I had a chance "Hypothetically" I would have dated her. ❤️ because risk would not be go in vain. He is a trickster who is cute and intelligent. He knows how to talk with someone. Additionally he has powerful magic, honor and experience.
The reason we obsessed with LOKI is although he is a bad guy, definitely he is, but his potential desires are not bad. He would be more good if he had got the love he wanted from his parents.
Please tell me your opinion on Character LOKI. Do you love him or not ? Let me know in the comments below.