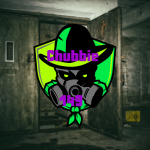 Today I am going over three projects still active with a high earnings potential. The first is a good opportunity for a possible passive income investment however the event will only be active until 11/30/2020. This is the only one that is time sensitive the other 2 are running indefinitely from what I can gather.
MEME x PRIME NFT DeFi
Beginning on November 12th and running to the 30th
PRIME functions as a utility and reward token in Prime, alternatively referred to as a work token. It borrows from the Web3 Sustainability Loop model in Token Engineering
PrimeDAO has created 6 new exclusive NFTs in the $MEME collab.

Meme is a decentralized protocol for farming NFTs. Our "money lego" bricks include: staking, governance, fair distribution, and crypto collectibles.
This week, 3 of these pieces will go into a pool where you can stake $MEME. Deposit any amount up to 5 tokens and you'll earn points where can mint a brand-new, exclusive MEME x PRIME NFT.
https://dontbuymeme.com/#collections
This is a extremely interesting opportunity to get a better understanding of the NFT market and simultaneously Defi as well witch as far as I can tell that is a first for a Defi and NFT production to be combined in such a way .

Minereum
The next project is a little more complex than the first but they also don't have a time limit as far as I can tell. If you're new to smart contracts and mining you are going to likely have issues with minereum. However I like to believe that if I can get my contract to work then anybody who tries hard enough can make it work. If you're not aware of minereums reputation for being a scam then i just shot myself in the foot.  All joking aside many people likely are not well versed in mining technology and smart contracts as i am. They are just upset about the fact that it's not a simple solution for selling the cryptocurrency smart contract. But if you have any patience and want to pursue Minereum please for one  use my referral link.  For 2 I have to believe that the  $6,000 pay out  is  worth the gas fee and the time required to perform a proper sale. If you are going to be attempting the Minereum drop i would wait  until Ethereum's 2.0 upgrade is active making the gas fee almost nothing. The process is very tedious and it would take to long to explain ill leave my Twitter account below if you're having trouble.


Cent
Last but certainly not least is a good opportunity for any writer on read.cash hive or PublishOx. I think that they are not the most complicated product in the cryptocurrency industry it's a really simple idea and interface.  https://beta.cent.co/ is a good opportunity for content creator's to use cryptocurrency and tipping to create a larger fan base.  The idea is simple just reward the user that has left the best comment on your post. You can still post for free but it doesn't really work for anyone who uses it that way.  So if you can get a group of people competing for the prize offering on the post your own content would be able to generate your prize money and then some.  Also as you may create your own NFT and you haven't been able to sell it yet this is a great place to start posting your NFT'S.
If your having issues with account creation on coin Gmail wont work try protonmail
Minereum referral
https://www.minereum.com/v2/staking?r=0xA03d068589B14f3a8e65EAF8bfFa47F41546FC33

Twitter: @Brandon36907436

I am sorry if today's article was a little short but I have been busy with a lot of business as of late. I am truly grateful for my sponsor's and every single follower and of course thank you read.cash for giving me the opportunity.