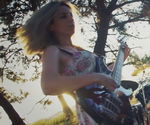 Dear friends! I have started a series with proposals of Apps & websites that pay YOU!

I am starting it here with Tsū, a Social Media that pays people for their content and their engagement in it! Furthermore it is one of the most pleasant places I have ever been in online, with happy and creative people, willing to help each other and post about beautiful things!

I am getting to know people from all over the world, see photos from their countries and learn about their culture and I am sure that once the lockdown thing is over and I am able to travel again I would surely love to meet some of them on my next travels!

There are also Communities, Challenges & Contests that help you even more in finding the content/ people that you like and earning more money! They have a superhero support system with staff that is really eager to help with anything amazingly fast and kindly!
There is also the ability of going live (like on Instagram), as well a great feature called Tsū Live:

Tsū Live is a built-in app-based television channel that includes several daily livestream components. Both the livestream and pre-recorded shows containing educational material, announcements, news and updates, and spotlight and promote Tsū user content through reviews and interviews ! Quoted by Wikipedia: Tsū (social network)
You can join Tsū too! I would be happy if you use my invitation code to do it: Join Tsū !
You follow the link and download the app either from Google Play or from Apple's App Store! You can also use an Android Emulator such as Bluestacks if you want to use it on your PC as well!

You fill in the information asked and at the end when you are asked "Who Invited You", you fill in my profile's name, The_Holy_Bass !

Upload a Profile & a Cover image and start sharing your content! We can follow and support each other's content and earn while engaging in a fun and amazing Social Media! Drop me a message there or a comment here if you have questions/ need help starting out! 😺
---
This is just an introductory post for Tsū, I plan on making a more thorough guide with tips, tricks and ideas to be more successful on it while having fun, but it is all well and enough for you to get started with it! Of course, as I wrote above, I am at your disposal for any advise and help that I can offer! You can either leave a comment here, or send me a message inside Tsū as long as you sign up!
The following promotional images are a courtesy by Kathy Hull, a dear member of Tsū, that kindly provided them for anyone that wants to use them to promote it!
Here is her website if you want to check her out her Geeky Crafts & Adventures, Pearler Beads, Funko Fun and her shop: KRYSANTHE !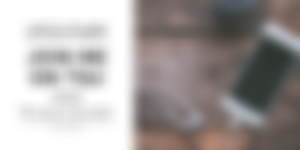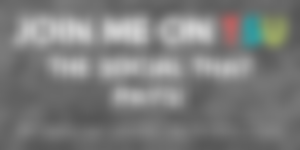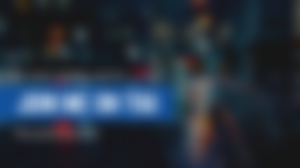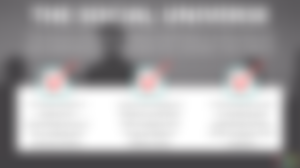 ---
Invitation to Join Hive, A thorough Guide Vol I and A Welcome - my "Earning through The Internet" Leo Series | EN

UHive Social Universe - Invitation & Introduction - my "Earning through The Internet" Leo Series

Invitation to Tsū - Wonderful & Paying Social Media😺- my "Earning through The Internet" Leo Series | EN

---
TRADITIONAL SOCIALS

NEW & PAYING SOCIALS
TSŪ - SOCIAL MEDIA THAT PAYS (The_Holy_Bass)
UHIVE - Create - Discover - Earn (Christina The Holy Bass - CODE: 0JFH1I)
READ.CASH : read.cash is a platform where you could earn money (total earned by users so far: $ 216,651.45). You could get tips for writing articles and comments, which are paid in Bitcoin Cash (BCH) cryptocurrency, which can be spent on the Internet or converted to your local money.

NOISE.CASH : Would you like something like read.cash, but for shorter messages? Make some noise on noise.cash, get some Bitcoin Cash!

PUBLISH0X : Publish0x is a crypto agnostic publishing platform similar to Medium, where both author and reader earn different tokens.

WEBTALK : The world's 1st universal contact management system for both personal AND business use ( Connect personally, professionally or both ways to segregate your networks. ​Add searchable tags, labels, notes and network values for your closest relationships and prospects.​ Get CRM contact folders and a file tree for all types of relationships, personal and business ) - You can earn points that redeem for cash monthly. You'll earn points for engagement, creating popular content, and for your referrals to Webtalk.

TORUM : A Groundbreaking Ecosystem with a Mission to Unite and Connect Worldwide Blockchain Technologists and Cryptocurrency Enthusiasts - About Torum
Sponsors of ChristinaMadart