Information is power.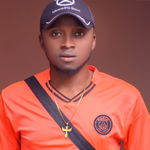 1.Ghanaian lawmakers exchange blows over electronic tax bill
2.Promotion galore in the police as PSC lifts 7,215
3. FG declares Monday 27, Tuesday 28 Dec and Jan 3 Public Holidays
4.2023: INEC insists on use of BVAS technology for future elections
5.Hearing in 36 governors' $418m debt suit stalled
6.Buhari will live in Kaduna after leaving office, says el-Rufai
7.Zulum urges rousing welcome for Buhari
8.Electoral Bill: Senate Mobilises to Override President's Veto, House Defers Battle Till Jan
9.Fayemi, Ortom Praise Buhari for Withholding Assent to Bill
10.Yuletide: S'West govs order Amotekun on 24-hr patrol across inter-state borders
11.I never begged you for a deal, Cynthia Morgan calls out Jude Okoye
12.Edo community demands justice over murder of kinsman
13.Abducted Ogun clerics regain freedom after paying N2.2m ransom
14.Dont politicise, interfere in our affairs, butchers tell Edo govt
15.Soyinka asks President to expose Iges killers, identify conspirators
16.Only dead bandits are repentant, none to be spared says El-Rufai
17.Nigeria-UAE row: FG reinstates Emirates flights to Lagos, Abuja
18.Yari donates 500 bags of rice, 15 cows to Igbo, Yoruba Christians in Zamfara
19.Osimhen certifies self fit for AFCON
20. Tottenham to appeal expulsion from Europa Conference League -Conte
21.Again, kidnappers strike in Ekiti LG, abduct female teacher, four others, demand N50m
22.Anambra driver injured as vehicle rams into stray cows
23.Electoral Bill: Buhari allowing himself to be caged -Northern Youths
24.Electoral Bill: 76 senators declare readiness to override Buhari's veto
25.Insecurity: Monarchs seek more powers to man rural communities
26.2023: CNPCCS roots for Southern presidency
27.Your appointment is a call to service, Uzodimma tells 18 newly sworn-in commissioners
28.Why I killed Igbinedion's mother - Suspect
29.EFCC nabs man with 576 ATM cards in Kano Airport
30.Omicron accounts for 73 % of new COVID-19 cases in U.S -CDC
31.Iwuoha's death, rude shock -Abia govt
32.Power Shift advocacy group honours Ugwuanyi as 'Most Youth-friendly Governor in Nigeria
33.NECO moves to make its examinations compulsory in all schools
34.Imo Killings: We don't engage in cannibalism - IPOB
35.Bandits, insurgents, others have roots in PDP, says APC
36.Plateau Varsity Senior Staff declare indefinite strike
37.N400 billion for 2022 National Census: HEDA backs senator Adeyemi, others
38.Army, Navy, Air Force promote 235 generals, rear Admirals, AVM, others
39.Gov Obiano commends Egbe on new Awka Stadium
40.Jail breaks: Ortom fingers insider collaborators
41.US Embassy, NGO lift 3 school libraries in Ebonyi
42.I wont treat Super Eagles stars like kids- Eguavoen
43.Wike signs 2022 budget of N483.1bn into law
44.APC women confab holds Jan 16
45.Anambra 2021: Nullification of Andy Ubas candidacy vindicates us -Soludo Campaign
46.COVID-19 now mostly disease of unvaccinated, FG warns
47.Gunshots in Kano as traders protest erection of shops in congested market
48.MAPOLY lecturers lament unpaid salaries, absence of governing council
49.AFCON 2021: CAF uneveil 63-man match officials list with one Nigerian
50.#EndSARS: Beninese released after 14 months in jail
51.Alleged Murder: Court admits Dowen College students to bail
52.Ex-South African President Zuma granted leave to appeal imprisonment ruling
53.Senate approves Buharis request to extend 2021 budget implementation year to March 2022
54.Buhari writes NASS, declines assent to Electoral Act Amendment Bill
55.35-year-old emerges new Chile president
56.Yuletide: Emmanuel donates 10 patrol vehicles, security gadgets to A'Ibom police
57.Kano Pillars lift 2021 Volleyball Premier League trophy
58.Illicit drugs: NAFDAC, Lagos destroy 5,000 litres seized expired Codeine
59.Nigerians must unite to rescue democracy - Fintiri
60.Editors mourn ex-NUJ president Bonnie Iwuoha
61.Christmas: Catholic Bishop writes off hospital bills for patients
62.WHO Warns of Imminent Spike in COVID-19 Omicron Cases During Yuletide
63.Nollywoods Damola Olatunji arrested, charged to court over face-off with police
64.White Money appointed honorary member of Liberian senate
65.Wizkid surprises manager with Toyota Prado
66.Electoral Bill: Senators press to override Buhari
67.45 farmers killed in latest Nasarawa violence- Presidency
68.Buhari expresses grief over Nasarawa killings
Sponsors of Christian_BCH
My plans on Bitcoin cash, am still seriously planning on how to expand bitcoin cash to my people in south east Nigeria. My plans is that half of people in my community we know and adopt bitcoin cash in their businesses both in transferring and in payments. (My purpose is to make sure bitcoin cash to growing day by day, I want to make sure that is popularly known in my community).
Next year I will be ready to work with bitcoin cash fully, support, introduce BCH in all the communities in my area and in East. The main thing is to let people know and understand the Important of this platform called Bitcoin cash.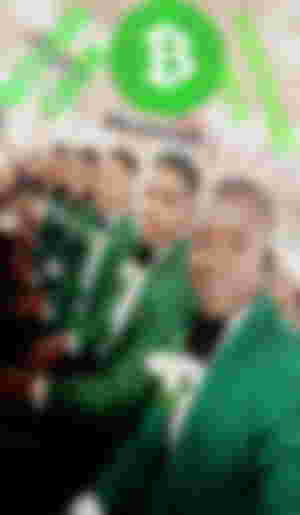 HAVE A GREAT DAY.