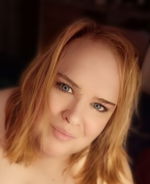 I'm bullish about Helium (HNT).
Let's watch the rockets fire off to the moon!
The decentralized internet of things and soon to be 5g network is an opportunity that comes along only a few times in a lifetime.
Disclosure: I want in on Helium (HNT). I haven't invested yet and haven't mined yet, but I hope to get my hands on a miner.
The network has about 32,000+ hot spots as of the last time I checked yesterday (May 7).
"The People's Network" is growing by the minute as people receive their miners from manufacturers who have been overwhelmed with demand.
Bobcat has a backlog of 200,000 miners, according to reports.
Other manufacturers report similar backlogs because of the demand. Waiting lists are available for the 5g rollout hot spots.
Make sure to verify the manufacturer's link through Helium.com since people warn of scammers cloning sites to rip off unsuspecting victims.
A small network today could explode later this summer and fall after people deploy their Helium (HNT) hot spot mining rigs.
The thing that makes Helium (HNT) mining attractive is the current bull run on the tokens. Also, the Helium network is reporting beautiful pay outs. See explorer.helium.com.
I want in on Helium (HNT).
I see this exploding into something huge disrupting the old traditional wireless providers.
I've observed in my area, the Helium (HNT) hot spots are already deployed in some of the more upscale neighborhoods. The rich people are already in on Helium (HNT) mining.
I want to earn some Helium (HNT) so I can be comfortable as well as be a part of a telecommunications revolution.
I'm no financial advisor, so check with the pros for investing advice. This is just my opinion and this post is for entertainment.
I'll purchase some while I await my miners.