This generation had entered a new stage of transformation, ever since the global health crisis happened regarding the spread of the Corona Virus Disease (CoViD-19), every aspect of our lives have been affected.
Online classes, social distancing, mandatory wearing of face masks and face shields, and even working from home are just a few things we do in order to cope up in our world today, and these are what we call "our new normal".
Other than the virus itself, our main problem has shifted to "How can I feed my family if I can't have work outside? Where do I get the money from?" and the sorts.
The issue of famine became as scary as the risk of getting the disease, that's why some people are still working outside even with the danger brought by the deadly virus.  Although, some choose to stay in the comfort of their own home far from the disease.
As I have been wandering around the internet too often, I have stumbled upon some websites where you can earn money in a clean and safe way.
Disclaimer: The information listed below are based on my own experiences and experiments, it may vary accordingly from person to person so make a research and explore at your own risk.
First is the Online Freelancing where you can earn money by completing a task.
There are certain levels for that sorts of jobs. Some sites are looking for professionals with lots of experience, and there are also some sites hiring students with no experience in any line of work.
In data encoding, since the work is not that hard and also doesn't require a lot of experience, they can hire students. Personally, I had an experience in data encoding wherein I became a freelancer at Remotasks.com
 I signed up in their site, and when I finally made an account I can then choose whatever data encoding job I want. There are different categories such as: (1) Content & Language, where you will be annotating text, transcribing text in an image and answering questions (2) Labeling objects in images and videos for 2D, and (3) Annotating 3D data from LiDAR and radar sensors. Of course the higher difficulty of the task, the higher payout you will receive.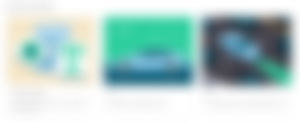 They are also offering free training, so before you proceed to the task it is then sure that you know exactly what you're doing and you won't be lost in the process. The payout will also depend on the accuracy of your work, so it's better to get serious and do the best you can.
You will be receiving the payout weekly without minimum withdrawal through paypal.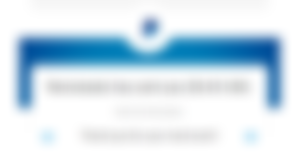 I know it's not that much, but it's an honest work. I work for this for almost an hour, wherein I transcribe audio information, specifically I rate audio recordings of different people from 1-5, 5 as the highest.
There are also other hiring sites for data encoders and other online jobs such as the Supaagents and Microworkers.
Most of the sites that you'll find for Online English Tutor requires experience and a bachelor degree. Even so, I still tried to apply for the online job. The first site I applied for was at 51talk but of course I didn't get the job. It is hard to apply for this kind of job specially for a young student like me, but the pay is really good. As a freelancer, you can also choose the length of the hour you are going to work for, either you want to be a full-timer or a part-timer.
The second site I applied for was at Acadsoc.ph, wherein I got into the interview unfortunately I lost my chance to be interviewed since they only gave me a week to follow through and at that time they called I was in the middle of my exam week so I have had no time.
With your mobile phone and internet connection, you can buy everything online. So online shopping and online selling became a trend.
I love to shop online, there were time when I had been receiving a parcel for a week straight. And that just a waste of money because sometimes I bought things that I don't even need. From that, I thought of an idea as to reverse my addiction to online shopping I switch to online selling. And the products? My clothes that I don't even wear anymore. I started to put up a shop at Carousell and I never had a hassle since they also have a mobile-friendly app where you can sell easily and free of charge, you can also contact your buyer directly.
It has only been one week since I have learned about cryptocurrency and cloud mining, and among the 3 I have listed above this one is my favorite.
Noise.cash and Read.cash are the two sites where you can earn cryptocurrency, specifically bitcoin cash by just posting.
I often compare Noise.cash to twitter since they are both a microblogging site where you can express your own thoughts, but the way you can make money in Noise.cash is what made it better and favorable for me.
The website itself had been giving free tips in each account, so that other users can give you free tips whenever they peak an interest in your post, on the other hand you can also give them tips. It's just how the Noise.cash works, and the tips you will earn will go directly to your bitcoin cash wallet. I can guarantee it has been a fortune, and I was lucky enough to have found this website.
As for the cloud mining site, I'm using bchjolly it is proven legit and paying. I invested 300-pesos worth of bch to speed up the mining process, wherein you can now withdraw daily. In one week I already got the money I invested both from my payout in noise.cash and my withdrawals on bchjolly.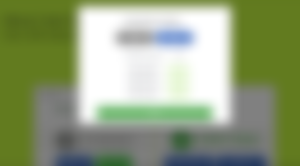 I'm still new in these topics but I'm eager to learn more and to explore.
Disclaimer: The information listed above are based on my own experiences and experiments, it may vary accordingly from person to person so make a research and explore at your own risk.
If you are still with me in this part of my article, I thank you for giving the time and attention to read my work. Happy earning.