CC495 - MIR4 - Common Missions Snake Valley 3F - Mine Stage 11 to 12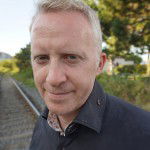 In this video, I do all the common missions in Snake Valley 3F. A requirement for the mining conquest area for level 12. I had a lot of fun doing them!
Enjoy the video!!! MIR4 website link: https://mir4global.com/
⏰ Time Stamps ⏰
00:00 Introduction
00:32 Chesatochi Channel Intro
00:36 Common missions Snake Valley 3F
Sincerely, Chesatochi
PS: I am not a financial adviser!