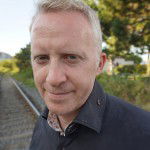 ⏰ Time Stamps ⏰
00:00 Introduction
00:53 The future of money main page
03:43 Litecoin for individuals
05:35 Litecoin for businesses
07:01 Litecoin blog
Introduction
Litecoin is compared to the silver market where Bitcoin is equal to the gold one. Litecoin is a good store of value with a lot of liquidity that is accepted to almost any respected centralized or decentralized exchange.
Now they are going to introduce privacy into the coin soon.
What's covered in this video
I present what Litecoin offers for businesses and individuals and all the important features of this important cryptocurrency in the market.
As well, I take the time to share my thought about the privacy feature MimbleWimble that is coming in the pipe.
Last word
If you enjoy this content, spread the word around and check my website, newsletter, and podcast or send me a TIP!
Crypto TIP: https://cointr.ee/chesatochi
Website: https://chesatochi.com
Podcast:https://anchor.fm/chesatochi
Newsletter: https://chesatochi.substack.com/