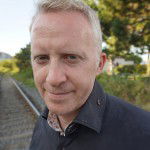 ⏰ Time Stamps ⏰
00:00 Introduction
00:56 Features of Alien Worlds
01:37 Starting the game
10:11 See me playing the game
14:47 Trading Alien Worlds TLM cryptocurrency
Introduction
It is the second video I make about Alien Worlds where you can play without investing. It is more time-consuming this way, but you can accumulate crypto and exchange it for popular crypto out there.
What's covered in the video
What you will see on this video are:
Complete coverage of the features of Alien Worlds.
The best part is you see me playing the game and see where you can trade the TLM cryptocurrency.
Last word
If you enjoy this content, spread the word around and check my website, newsletter, and podcast or send me a TIP!
Crypto TIP: https://cointr.ee/chesatochi
Website: https://chesatochi.com
Podcast: https://anchor.fm/dashboard/episodes
Newsletter: https://chesatochi.substack.com/