Sundate,visiting again the Mabini River
Happy sunday everyone!
My husband was only have two day off in a month and everytime he was having a dayoff ,we usually take the kids somewhere ,somewhere they can see another place ,another view .We always give time ,a family date as well for them to explore and see another places.But we usually had the budgeted family date since we don't have much money.
So after attending a holy mass ,I asked the kids where they wanted to go and th first thing my eldest son said is swimming ,they both wanted to go for a swimming and we with my husband agreed on that.
I told them that for this we will go and visit a river since last July 17,we went to beach so at this time I wanted to take them in the river and let them experienced this thing.Actually we visited this river last 2018 ,when I was pregnant to my second baby.
The holy mass was done around 8:35in the morning ,so we go home first to have breakfast ,the kids did'nt eat their breakfast because we leave the house early and theu does'nt like to eat only they drink milk.
Around 9am,we leave the house and we first went to a ATM machine to withdrawn my money which from my hive earnings ,yes to read it right ! I withdrawy hive earnings for the veru first time and maybe I am going to share it you tomorrow hihi.
After we got the money ,we went to a gasoline station ,my hubby bought a gasoline for the motorcycle and good news coz the price of diesel is slowly down.A good news to all.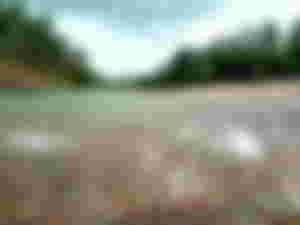 Mabini river is located at the barangay Mabini ,we need to 3 barangaya from our place ,we came at the river at 9:50am ,I think we take 20 minutes of travel or more,I forgot to check the time.
And when we arrived at the place ,my kids jump with joy when they saw the water and never wasted any single second and enjoyed the splash of the water.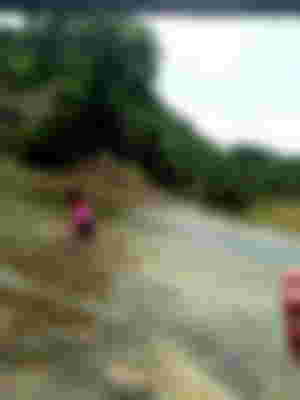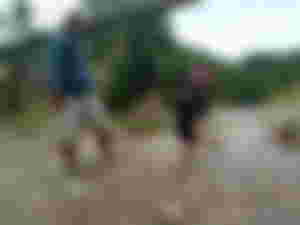 While they are enjoy ,I was busy also taking some pictures of this beautiful river.A woman who washed her laundry at the river was asking me if I am a vlogger ,she was asking if my youtube account is monetize and I told her that I am not a vlogger and I am only a feeling blogger hahaha.
She told me that her 13years old daughter was a vlogger in youtube but her account needs more subscriber to monetize ,in youtube it needs 1000subscribera and 4000watching hours to apply a adsense amd monetize.
And I told her that just keep believing ,her daughter might be a successful vlogger soon.
So back to my kids ,they are so happy enjoying the clear and cold water.
It was 10:40am when I told them to go home coz we need to buy viand for our lunch ,maybe my husband's family are expecting us to buy a viand kasi umalis kami .And my little boy ,the youngest does'nt want to go home ,he keeps crying and told me "langoy ko ,langoy ko ,ligo ko dagat" oh! poor little child ,he said he wanted to have swimming.
When we are on our way going to market to look for a viand ,it suddenly rain and sumilong muna kami near at the store were they sell roasted chicken ,since its already 11 in the morning my husband told me that we will buy a roasted chicken so that its ready to it.
And thats it for our quick escapad of mabini river.When we got home my eldest son told me that we will going back tomorrow at the river haha.
And thats all for today ,how about you?How is your sunday went on?You cam share it im the comment section below.Thank you and stay safe🤗