The most influential leverage standing in between these two inescapable terms 
" RISKY " and " SAFETY " is " FEAR " 
. This emotion has made one's desire twisted and enslave the human mind by flaunting its fog and cloudy cycle around them. In "Risky" the response of fear is Flight and "Safety" The response of fear is Fight.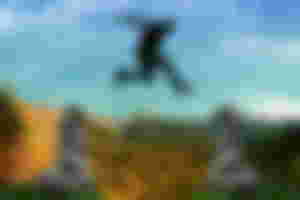 These words are like two sides of a coin. Anyone you toss and flip is what you get but sometimes one gets the two and then they're stuck trying to unravel a solution to the problem that's when...playing safe... and ...fighting... comes in. I wish it was inevitable but it can never be, they are just intertwined like brothers and sisters. One thing I think fear does is either motivate or demotivate you, taking risks is calculated by (50:50) ... one-half of 50 represents a win and the other one-half represents a loss. Anyone who is a strategic fellow or a risk taker would take this bet and rest his mind outside of it.
Oh well, there was a time during exams when I had an issue at home which was so serious. It divided my attention both in reading and studying. Anytime I found myself studying I lost focus and my mind roamed into the void...the academic calendar was set in a way that is very tough for me to catch my breath. My field of profession is Accountancy and the first week of the examination has been set with major courses. If you are a Nigerian and a student, I am sure you understand what I am saying. The first examination course and its respective course codes are accounting (acc 211) followed by statistics (bam 212) and cost accounting (acc 222) and the list goes on. Starting from the first two listed courses respectively is 4 units followed by 3-3 units and for a second you failed to write this exam successfully your GP would fall drastically.
Now if you are in that field you would understand compiling that issue at home... you know the point where external families are involved?... That's how serious it was...then I was struggling to read and grasp one or two and they were calling me from home pestering me with complaints here and there. I felt like exploding honestly, I just had to choose between exams or family. They're both of importance to me but I feared that if I left them (my family) unattended it would flare up more issues, especially my mom who's crying on the phone.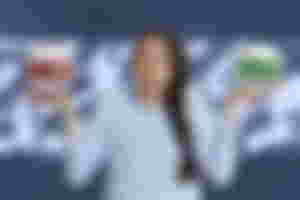 It was risky to choose family over my examination but at the same time. These two are quite important at the moment and they are my top priority too. Exams are just for the meantime while these family issues would stay longer. The choice I made was to finish my exams and in the process keep tabs on the issue at hand.
Even when I chose to write exams first which required my full attention I still thought about them at home but the ratio was 65:35. Exam ratio higher than Family issues. I had to risk everything in the examination afterward and I played safe with my family till I finished my exams... went well at least.

My choice affected me mentally. I was mentally challenged so much that I looked slender and unkempt. I gave myself three days of rest without the internet, sleeping all day and just eating😩.
There are some circumstances in which you can't decide what is best for the moment, especially how dire it is but if this happens again I would still choose my examinations over it because it's a one-lifetime thing at the moment and I can't afford to re-register another session, pay school fees again to write my exams…phew!
---
---