You get to spend the weekend with one of the people/characters listed below. Who do you choose and why, and what does your weekend look like - what discussions do you have? (Beware of using images that don't belong to you or are not free-to-use stock images which must be credited with a link)
~ homeless military veteran ~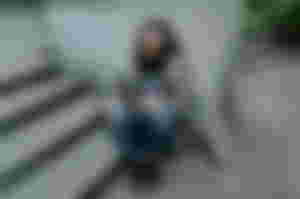 ---
---
Ian Alexander was born out of wedlock, his father was a very promiscuous person. He fled after he promised Ian's mom marriage which was an agreement until she conceived. Ian was brought up in adversity, at 15 he lost his mother to a cerebral tumor. Ian was taken in by his best friend to the Army Academy for shelter and during his stay, he was trained, educated, inspired, and passed his physical program. In a few years, he became a Military Veteran and got married.
He was welcomed with a son during his leave from his line of duty and he named him, Ian The Second. The family spent a week in reunion on a vacation to Manhattan, he spent quality time with his wife and son before he returned to base. Upon his arrival after two days, his wife broke the news of her conception to him and he was extremely excited. His willingness to serve, protect and restore freedom in his country and family grew immensely but unfortunately, he lost his wife and baby in childbirth.
He became disoriented, perplexed, and downhearted. At the moment, Ian and his cohort were in transit for deployment. In the cause of action, Ian didn't realize that the grenade launched by their rivals was about to take off before he could run away from the incoming, the impact sent him landing with his back head and left him unconscious. After recovery, he lost his senses, and couldn't remember who he was. Child services took away his son and to date, Ian was left homeless and clueless.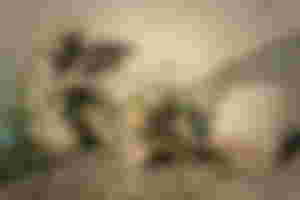 During the weekend vacation to Istanbul, I and Ramon were sent for a job completion from our company. We have almost completed the task and the return flight is scheduled for Monday at 12:45 pm. Obviously, we had three days of fun throughout the weekend. Ramon suggested we go downtown on Friday, a newly developed precinct opposite the Hawthorne Cinema Complex.
On that Friday morning, I went out for a walk and to get some air. I had already run a few miles away from our hotel when I saw him sitting around the sewer looking handsome but disheveled with tattered clothes. Sympathy took over my expression. I stooped low and offered him some water from my bottle, he took it and drank it all in a rush. I sat down with him for a while and he looked at me in astonishment. I didn't bother because I had a better plan for him.
From the narration of his ordeal, he was so bitter that he sounded out of point sometimes due to his accident. I bought him some burgers, chips, and chicken wings all packaged in a grocery bag. Took him to the barbing salon to have a clean cut and to the boutique for some casual wear. He appeared excited, it was deep appreciation. I asked him if I could pick him up for a movie show and he nodded in agreement.
When I got back to the hotel, I explained everything to Ramon and he was glad I did that. Towards the evening of the movie show, the cabman picked up Ian. He seemed excited when he arrived. I handed him a paper bag filled with popcorn and a drink while we conversed together in hushed voices.
The following day, Saturday, I took him to the nearest therapeutic clinic for rehabilitation. I made payment upfront for his medical bills too and bills for lodging alongside the clinic. Immediately he was processed and necessary details were jotted down and his treatment commenced. On the evening of Saturday, I and Ramon went to see him recuperating and responding to treatment, and we left some payments to the nurse in charge for his feeding and a flower on his bedside.
On Sunday morning, we rounded up our inspection of the task carried out to prevent faults from arising and went for a horseback ride. Ian was so happy that he could begin to pick up pieces of his lost memory. That very day we began making research on his former home and his child. I returned to the clinic to give him great news and told him when he starts getting better he should look out for this number, and told him that this user knows the child services that took his son. I bid him farewell and told him to always call me for any assistance.
---
---
If you want to join the following prompts click here... This is a prompt initiative by @galenkp. 
---
---

Thanks for reading this piece🦋 

|| Image from Mart Pro in Pexels || Photo by Pixabay in Pexels ||