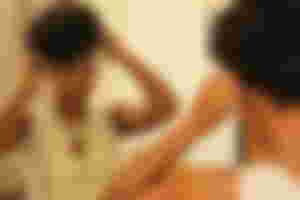 I truly envy those who have mentors mentoring them in various aspects of their lives, it's indeed the most privileged opportunity to have such a valuable person offering assistance psychologically, financially, and otherwise.
While some set of individuals seek counsel and guidance from a notorious footballer, a gospel singer, a fashionista, or perhaps an artist, all this takes the form of a role model.
---
---
Who is a role model? - A role model is a personality, whose lifestyle such as charisma, confidence and characteristics are worthy of emulation. 
---
---
Those thoughts we think about while growing up, fantasies like being a replica of a celebrity or fashion model with a perfect life suck a lot when life plays its card. As we get older, our choice of role models tends to change, and living with its challenges would be a major determinant.
---
I can randomly choose any of my favorite music artists but then I took a long pause and began questioning myself. Is she/he worthy of emulating aside luxurious lifestyle and actions??
...Oh well! A throwback at myself!...
I have always wanted someone who could inspire me a lot in all essence of life and my second optionwould be "Apostle Joshua Selman". I guess somehow most of us have various role models according to their impact on our lives because of the value we sought from them.
---
Apostle Joshua Selman Nimmak is a deep teacher of God's word and the founder of Eternity Network International Ministry popularly known as Koinonia. He has been a source of blessing in my spiritual life, his words and podcasts have shaped the spiritual aspect of my life. I'm spiritually inclined and I need consistent growth in that aspect to keep me balanced. That's why I sought my inspiration from this mentor, and the list for the rest goes on and on.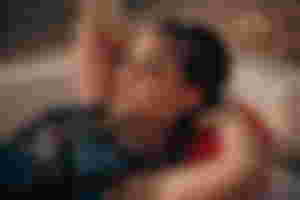 I can't pinpoint that I have a favorite role model because I am picky about things that relate to my life and its styles. There's a popular woman who goes by Ibukunoluwa Abiodun Awosika, she is a Nigerian businesswoman, motivational speaker, and author. She was the former Chairman of the First Bank of Nigeria. She was appointed a member of the Binance Global Advisory Board in September this year. I watched her interview with a Media Crew about Single Ladies who are yet to be married and she explained reasons why they should be careful with spouse selection. It was motivating and so powerful!
---
It's hard to say who is my role model, heck do I inspire anyone? I know I have come across several folks whom I have inspired but does one have to be notorious to be a role model or what's the classification or standard to be one??
I wouldn't go for a celebrity as my role model because social media hides lots of things and puts out mirages. I would first consider myself carefully. It's very important to know about yourself. One needs to know the things he/she wants to change or wants to keep in their life.
---
In addition, a person needs to know what they want to become in the future and why they want it that way. As we know, everyone has a different perspective and apprehension and with that, you can choose a suitable role model that matches your characteristics.
Now, my role model is MYSELF! I'm an old soul!
I love self-actualization and have a growth mindset. I get inspiration from different beings in the universe and I don't rely on one personality for the best of me. I believe in the impact I have made on friends around me, I am inspired by the way I understand and deal with situations.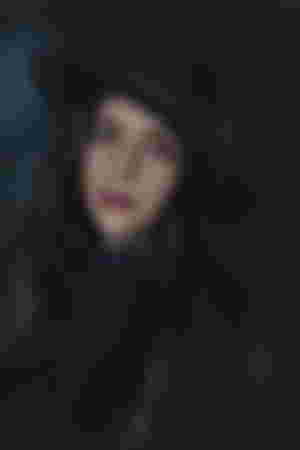 Each time I take a deep look at the personality I am becoming, I feel motivated and energetic. That actualization of my advanced being (my fulfilled self) is my role model, she keeps me going. She is always there for me, and although she feels distant still her presence is so close.
Her words of advice, her experiences, challenges, and encounters are my source of strength. I learn lots of things and I am willing to stick with her through thick and thin. She's my role model because she nudges me constantly to do better than I am till I am in synchrony with my fulfilled self.
---
---
Factors That I Considered.
---
---
[1] Identify My Features 
- One criterion that I put in place before knowing my role model is by identifying the composition of my existence. It's very important because it aids me to know the path to choose when seeking counsel.
[2] Building self-confidence 
- Before adopting a role model, you have to build your self-confidence for you to also know what to take in and what to not. If you found yourself doing almost all the characters or your role model then you haven't built confidence in yourself.
[3] Resilience 
- Every role model has trials and perseverance they went through before being successful. If my role model has passed through some difficult stages like that and come out waxing stronger, it's one factor I must consider.
[4] Ambition and Creativity 
- If I can perceive the ambitious attitude of my role model, I will for sure be motivated. This would keep me fixated to grasp how he or she empowers themselves in the pursuit of success.
[5] Intellectual Capacity 
- One thing that can attract me to someone, is the level of their intellectual capacity. Not only will I get turned on and stay tuned but I would love to keep such an individual around to learn from them. It enlightens me a lot, so this would be considered a factor.

I am glad you stayed until the end of this wonderful piece with me!
Posted here too