Multiple personality : Type of Identity Alter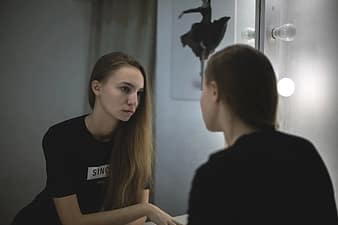 Dissociative Identity Disorder (DID) is a disorder in which a person has several personality types (changing identity). People who have multiple personalities will often lose their memories, are not aware of what they have done, often do not realize that they have new things or lose new things because they change their personalities, this personality is what removes and brings what they have.
In the previous article we discussed a lot about multiple personalities. Starting from understanding, the characteristics of people who experience multiple personalities, the causes and treatment of these disorders, we have even discussed whether multiple personalities are just a myth or really exist. Because until now, multiple personalities are still a controversial disorder. Someone who experiences this disorder is often considered someone who is skilled in acting, so that multiple personality disorders are often considered a manufacturing disorder.
On this occasion, I would like to discuss various kinds of identity changes that can occur in someone with Dissociative Identity Disorder (DID). In this discussion, we will discuss the various types of personality that can appear in a person with multiple personality disorders.
Alter identity is another personality that develops in a person with Dissociative Identity Disorder (DID) because of the traumatic experience they have experienced. While the changing identity controls the body, the original host identity or personality will fall asleep and they will not be aware of what the changed identity is doing. Other personalities that appear in a person can vary, from the general, such as: protective personality, children's personality, different types of personality and so on, to unusual personalities: such as beasts and one part of the body.
The following are the types of alter identities that can develop in a person:
A person can develop his or her personality as an animal ... yes, a child who is hurt, abused, and asked to be rude to other people can bring out an animal type personality. A person with an animal type personality will behave like an animal in general, that person can identify himself as a tiger, as a dog as a snake, and so on.
This kind of personality can develop for various reasons, both because the child is abused so that he thinks that his friends and those close to him are just animals. They can behave like tigers, roaring when under stress. Or, a child who behaves like a dog, because a parent treats his child like this, is ordered to bark, and is fed using the same bowl the dog uses.
Child, Infant and Toddler Personalities
The personality of a child, infant, or toddler is one of the most common personalities. Someone who develops this personality will behave like a child, baby or toddler. If a person develops the personalities of toddlers and babies, then he will behave like this, be unable to speak like an adult, and so on.
Meanwhile, if someone develops the child's personality, they will behave like a child, speak in the child's speech, become unable to write and read. These personality types, from time to time can get older, but some do not develop into more maturity.
This kind of personality can develop in people with multiple personalities, because they have experienced traumatic experiences in their childhood. So that the personality that appears can be a child who is very scared, and full of suffering, or can even be a cheerful child, because he hopes for a happy family, and the child appears as a symbol of the perfect child in life. happy family.
Devil, Satanic, and Evil Personalities
A person who feels possessed by creatures such as demons, demons, jinn, and other evil beings may not actually be possessed by these creatures. It could be that the trance incident is not due to something spiritual, but because of a psychological disturbance that has occurred to the person concerned.
In psychology there are many disorders in which a person feels himself possessed by supernatural beings. Especially in disorders that are psychotic, disorders that involve hallucinations and delusions such as schizophrenia and so on, one of which is multiple personality disorders.
A person who develops this personality will claim to be a devil, or demons, or he can claim that he is the king of ghosts. This kind of personality can arise because of being spiritually persecuted, for example there are groups who believe that he is a child who is possessed by a demon, that he is an unlucky child, and so on. These things can make the child stupid because he is really possessed by a demon and he eventually develops a personality like this.
A person can also develop personality defects. A person who develops this personality type will be someone else but he has flaws in his body. For example, he could be a person who is blind, or he could be a person who is mute. This kind of personality can develop in response to people who abuse him. When the person who is harassing her says "don't talk" or "you don't see anything", in response to these demands, she may develop a personality with a disability.
Do not generalize about how someone with Conversion Disorder feels for someone with chickenpox to someone with DID. For someone with conversion disorder, for example, he is blind, but he still knows he is blind. Meanwhile, for people with multiple personalities they do not realize that they are blind, because their personality changes to other blind people.
The similarity between blindfold and someone with a personality defect is that blindness, mute, or other disorders in them cannot be treated by doctors, because basically their eyes or mouth are fine. They can return to normal using psychological therapy
I think our discussion is quite long. In order not to take too long and get bored of reading, we will discuss other types of identity changes in the next article.