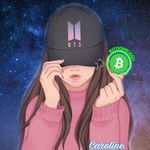 In every single one of my classes I was taller and wider than all of the other kids. I weighted more than three of my classmates combined. Mostly, no one said anything about the elephant in the room, but I was obviously still there. I was always first on the risers at music concerts. I always had to sit in the back of the classroom in the desk that was a foot taller than everyone else's. In P.E., I saw the faces of peers fall when I was put on their dodgeball team. It never really bothered me until years later when different friend groups were starting to form. All of the people I considered my "friends" were slowly drifting away to other groups. They migrated towards those who looked like them and had similar interest and social backgrounds. What group did a fat, poor and awkward child belong to, you may ask? Well, there isn't one. I spent most of my formative years bouncing between groups for the simple fact that no one wanted "the fat one" in their group. They would find ways to exclude me or find ways to turn everyone against me. It got to the point where I was basically friends with everyone but no one at the same time. I would only speak if spoken to, and I would only join a group if I was invited by everyone.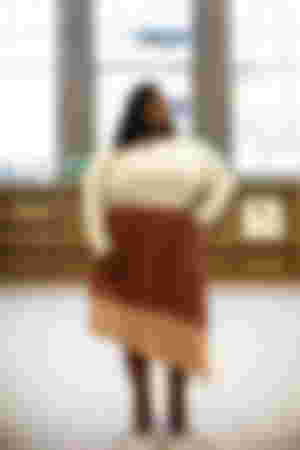 I don't tell you this out of pity. I turned out just fine, well at least I think I did. I want to show you the ruthlessness of children when someone isn't like them. When we all first started school, no one cared how big I was or where I came from. As we got older, it became obvious that there were certain ways to look and act if you wanted to "fit in". More and more females in my class began to sneak blue eyeshadow out of the house. They began to flip their long blonde hair in front of the boys more often. Then, there was me, sitting on the bench at recess because no one wanted to play with the fat girl.
I remember watching Big Brother religiously, every year with my mom. I couldn't wait for Sunday, Wednesday and Thursday nights at seven, just so I could escape reality and watch my favorite show that was soon ruined for me when I realized they all look the same. They were all thin and beautiful. The men and women on this show caked their faces with foundation, or they were constantly working out. All they cared about was image. Then, i made the connection. That's all the kids at school cared about too. They didn't want the fat girl on their dodgeball team because, "Ew, look at her run." Or better yet, "she'll just slow us down". I wanted so badly to just fit in with all of my friends, but what could I do when they all looked at me like a contagion. I can only imagine what they were saying, "watch out kaylee, get too close and she'll eat you!" Okay so maybe they didn't say that, but I was nine and had a wild imagination.
Thankfully, I found a group of friends that accepted me and I was excited to see every day. My best friend lizy had mentioned she was going to join the volleyball team, and asked if I was going to too. Volleyball was my absolute favorite sport, so if my friends were in, then I sure as hell was! I signed up, we started practicing and everything was going swell. I was slower than everyone else and I wasn't the greatest player, but I had friends and was doing something I enjoyed. Our first game was approaching, so it was time to pick out our jerseys. They were sorted by size, smallest on the left and largest on the right. I immediately went to the farthest right and grabbed the biggest size. It was only an XL. My heart dropped. It wasn't going to fit. I could tell holding it up that there was no way it would even stretch over my head. I told the coach that there wasn't one that would fit me, and she told me she will find one that does. When she told me that, I was so excited I would finally be a part of team.
The next day of practice, she gave me my jersey. She had told me that it was an extra from the high school volleyball team. It was a 2XL, so I had hopes. I took one look at the jersey and almost broke down in front of everyone. My jersey looked nothing like theirs. My bright, tank top like jersey that smelled like playdough was nothing compared to their short sleeve, loose, classy jerseys. My hopes simply faded away. I was never going to be a part of the team. What was I thinking? Everyone stared at me as I walked out in a completely different jersey. I saw their puppy dog eyes from a mile away. The funny thing though, the jersey didn't even fit. It was still too tight, but I told the coach I was fine with it. I was already embarrassed and didn't want to cause another scene. Just another day in the life of the extremely obese at thirteen years old.
To deal with the stress of becoming a teenager and. Fatness, I turned to television, and reading. I wanted a reality other than mine just for thirty minutes once a week. I didn't to be the girl that took the longest on the mile run anymore. I didn't want to be the one in the different jersey. I just wanted to be like everyone else. I would turn to television shows like American Horror Story or Orange is the New Black. I read all three of the AFTER series novels five times. I found solace in these shows and books. I discovered people that looked and acted like me. I found people who came from the same broken background as me. I felt like I belonged. I saw women who knew they were large, and they loved themselves anyway. I worshipped characters like Taystee and Boo from Orange is the New Black. I idolized Kathy Bates and her ability to consume her role And only leave crumbs behind for her colleagues. These few women helped me to realize bigger girls deserve a spot in the world. They deserve to be heard. They deserve to be valued.
It was around that time in 2014 when the show "The Bachelor" really started to gain popularity. I never got into it, but looking back on it, I'm glad. I saw that they released the images of the women participating in the next season. I looked out of curiousity to see what they looked like. My jaw dropped. I am not joking when I say it was the same person just copy and pasted throughout the brochure. The women were tan, they had long blonde hair, an all white smile, and were thinner than a toothpick. They were that I like to call "Societally beautiful". They were the women all of my "friends" in school were trying to be. They were the ones comparing me to this image and telling me I wasn't good enough. I believed them.
I didn't take me long to realize that reality television is nothing close to reality at all. What they call reality, is really just production. Watching a show like "Keeping Up with the Kardashians" only deepened my reality of being poor and unlikeable. The realization that money talks hit me like a truck. It's not only money, but plastic surgery and unachievable unrealistic body standards. Rarely do I see women, or even men, represented that look like me. If they are, they are cast in a shadow of being unhealthy, gorging themselves constantly or being the D.U.F.F. also known as the "Designated Ugly Fat Friend." Bigger women don't get to participate in these reality competition shows because they are so unappealing to the eye, producers can't risk losing views.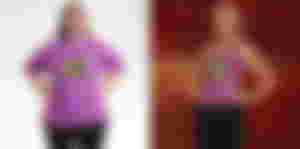 The show "The Biggest Loser"is the most vile television show on the planet. These producers claim to be helping obese people lose weight, yet they exploit them and their lifestyle for all of america to see. All of these people think they are going on to this show to lose weight and to become healthier, but little do they know, the audience at home is snickering at them, telling them, "it's not that hard" well, if it wasn't hard, do you think they'd be that big? Although the before and after pictures are satisfying they refuse to highlight the emotional and mental damage done to the contestants through the process. Not all big people have the resources to drop two hundred pounds like the show makes it seem. Often, larger men and women may have a genetic condition to where it is almost impossible to lose weight without outside factors. Not everyone can go to the gym and alter their entire lives just to please the audience at home.
I want a new reality show with people of all sizes and colors. I want them to just sit and talk to each other about the differences they share. I want them to inform the audience that there is more than the skinny, blonde, and rich women. I want men to feel comfortable in their own skin, no matter their size or color. Although women get more judgement for being bigger, men also get shamed and berated if they don't have washboard abs or biceps larger than their head. When is this going to end?
Reality shows only show the best parts of reality. And even then, it only shows a small portion of reality to a very small percentage of people. I understand I may never see someone my size or come from my background like other people do, yet I cannot stop myself from longing for a Disney Princess so large she can't even run up the grand staircase in her massive castle. I am longing for a comic book hero who can't wear the same uniform as everyone else just because they simply don't make them that large. What I long for most is for reality TV shows to start showing all people of all shapes and sizes living their true reality, not the magical version that is seen on television.
These shows are degrading, not just to big women either. It tells mid size girls that they are so close yet not close enough. It tells women so thin you can see through them that their ass isn't quite big enough. It tells the younger generation that if they don't look like these models then they will not be happy. Younger girls, like the ones that excluded me in elementary school, are taught from a very young age that these are the exact features you must have in order to succeed.
I never truly embraced my size until I saw a woman on the cover of a magazine so large, she didn't even fit. I fell in love immediately. Her name is Tess Holliday. This woman was my awakening. She loves herself, and embraces who she is. It showed me that I could do the same. I flipped through the spread and saw her posing in bikinis and crop tops and everything that I had always wanted to wear but never felt comfortable enough. I was always taught that women need to hide their bodies. Whether it was to make sure men were comfortable and unbothered or just because no one wants to see fat rolls spilling everywhere, I never dared to show an ounce of stomach or chest. If too much cleavage was showing I changed my shirt immediately. When I saw Tess Holliday embracing her size, I started to venture outside of my comfort zone. I acquired a crop top from somewhere and decided to throw it in out of curiousity. I felt extremely embarrassed. There were red spider webs escaping from my stomach, the paleness of my flesh compared to the darkness of my jeans was outstanding. I just sat and stared at my body. Needless to say, I never went out in public in that shirt.
Shortly after I discovered Tess Holliday, Ashley Graham came out as a plus size model. Wow, a size 18 model. This was another awe inspiring moment for me. Except when I realized I was larger than she was. It made me question when someone is considered "plus size". Most consider plus size as a size 14.considering I was a size 14 sometime during elementary school, this shocked me. If they think a size 14 is big, then what do they consider me? Being a size 22 in 8th grade was not a highlight of my life. Reality TV and model agencies like to say, "Look! Were diverse!" And yet showcase women no larger than a size 12. I have to say it. That's kind of fucked up.
I do have to include the fact that all of these incidences have gotten a thousand times better than when I was in elementary school. I more often see plus size men and women represented. The FENTY Company recently performed a show that included men and women of all different shapes and sizes and colors. Larger women are being chosen more often for reality competition shows, even if they are voted off first. Representation has skyrocketed, and yet I feel I am at a standstill. I still don't see bigger women on shows like "Love Island" but that show has more problems than just the diversity issue. Victoria's Secret refuses to make clothing bigger than an extra large. Plus size clothing is four to five times more expensive than other brands. Not only is it more expensive, but its also ugly. I cannot tell you how many items of clothing I have that have either birds, flowers butterflies, or some God awful pattern on it and fits like a potato sack.
Over the years I have become more and more comfortable with my body. I slowly started wearing shorter shirts or showing more cleavage. I chose bathing suits that didn't have full coverage like my others. This past summer, I chose to do the one thing I have always wanted to do. I had always wanted a bikini. Not one of those pieces of fabric with a string, but a bathing suit that covered and flattered me. I noticed there were only two downsides to my bikini experience: why the hell are the pieces sold separately, and I have this weird pacman tan on my stomach that I can't get rid of. These are just two small issues I had compared to the issues I thought I would have. The first time I put it on, I almost had to sit down from the head rush. I had finally felt confident enough to wear what I wanted when I wanted. I felt beautiful, sexy and valued. When I actually wore it in public, that was a different story. I felt my face get red, I felt the stares of the size two's. I felt the men staring at me and I desperately tried to cover myself. I ran quickly to the safety of the water. It only took a few more times and a few confident boosts from my friends, Molly and Nicole, when I realized I didn't need to be afraid. My dad always tell me, "Act like you've done this shit before"., and that's exactly what I did. My confidence shot up immensely. I eventually got over the fact that people were staring at me, because they were jealous they couldn't pull this off, even if I knew it wasn't true.
My biggest fear is knowing my little sister will face the same judgemental and petty little girls I had to face. She is also very large and always has been. I know she is growing up in a society that is slightly more inclusive, but I know she will have the same thoughts I did. I don't know how to tell her she won't be able to ride all of the rides at adventureland. I don't want her watching reality television because it isn't reality at all. It never will be.
---
Lead Image Source: https://unsplash.com/photos/pEzO4fhq6ho
Thank You to all my sponsor and and to all who upvoted, I Love You 🥰

@Jane di pa po ako nakakagawa ng Article na about sa "Darkness"