Writing Made My Life Worthy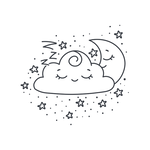 I once called myself a writer – that was when I was in high school and I was so invested in getting better in writing because I wanted to be the person behind that certain pen name on an article that people read on the corner. I believed that it is the only thing I'm good at and it also explains my personality. I am always being separated from many and it is hard for me to socialize because of some past traumas and I also grew up alone in a neighborhood where there's no many kids to play with.
I remember, I was in third grade when I became so amazed with my teacher – she easily constructs sentences and she makes such good introductions on our quarterly essays. We can copy that introduction that she made or if are capable of, we can construct our own. I think that's how my love for writing started; I fell in love with words and I felt alive every time I was able to weave exactly the words sticking in my mind.
Writing took me places, I joined and won different contests, met many people, learned many things, and got inspired in many ways, but the best thing that ever happened was when it took me home – to myself. I stopped writing for a long time because I was afraid of what I would write about. I realized how I was writing for everybody else but myself. But now, I feel freedom because as I write, I am knowing myself better, I am discovering the little and the slightest details, I am giving myself the chance to reflect, and it is comforting how it became my safe haven once again.
Aside from those personal reasons, here are other matters why everyone should engage in writing:
1. Enhances your communication skills.
Writing serves as a good way to practice forming phrases and sentences, it improves your vocabulary, and challenges you on how you can put into words the things which inside your mind.
2. Helps in developing a better perspective.
When you write, your mind can go off into different places. It makes you think about anything under the sun. It makes you wonder about the tiniest matters. It makes you observant and attentive about the details and the truth. With all that, you can have a better viewpoint about life.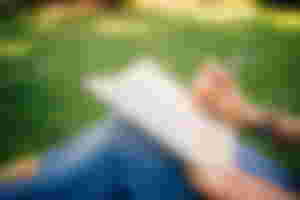 3. Improves self-expression.
Sometimes, there is no one by your side who's willing to listen. Thus, writing should be sufficient. You are free to express any ideas and thoughts. You can write down on any sheet of paper or even on your phone. When you can express yourself, you can realize what are your weaknesses and strengths, and you can plan things better.
4. It can increase your creativity.
When you become friends with words, it'll then be easy to play with it. There's a unique feeling of imagining phrases on your mind and when you write it down, it is just so lovely. Literature is a place wherein once you got in, you can't get out.
Not everyone can understand but what's important is that you can understand what freedom means when you hold your pen. There is no limit, the ink can bleed forever so make it count.