When Excitement Meets Fear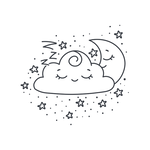 We are always running around; meeting new people, forgetting memories, thinking of we could create a change, or most of the time, hiding under our skin because of fear. We are just a dust in this whole wide galaxy and it is often funny to think why life becomes so problematic.
I get excited about everything and my life may be viewed as boring for others but I think all of us, we have our own way of creating our own exciting moments. I like to take risk and when I'm impulsive, I really forget my limits. That is somehow where I am right now. I entered, once again, into another realm with my small bag of ideas and each passing time, my excitement's blanketed with fear.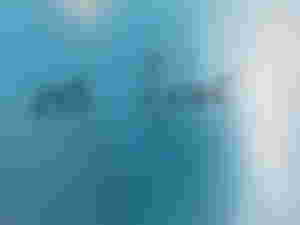 I suddenly want to run but this is reality. I think I need courage and I need to remind myself that nothing will happen when I keep fear control me. There are lots of possibilities, negative matters included, but at the end, I know it will only make me stronger.
Imagine the worst.
This may not look helpful for others but I am not just a fan of toxic positivity so I think of the worst possible situation that I might be thrown into. In this way, I could adjust my expectations, I could learn about the matter, and I could think about the conceivable or reasonable things to do. Honestly, this part makes me strong because I can already start to accept that things may not go my way and it makes me human.
Face your fears.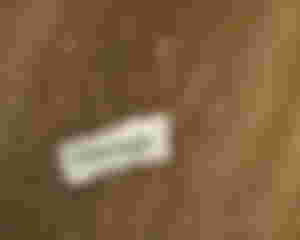 Giving up won't do nothing good. I firmly believe that when you are able to dream about, you can reach it, because in that particular time, you actually believed in yourself and you were your biggest fan. You can't be the first one who will give up on your dreams because if not you, who else will fight for it? No matter how scary it is, have courage and face your fears. Be full, you're a human, whatever the result will be, you are still you.
Reward yourself.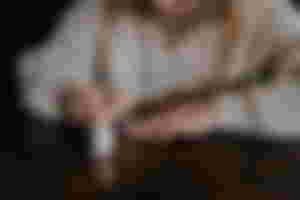 Success or not, big or small, you will always be deserving of a reward from you because out of all the people in this world, you're the only one who actually knows how hard you are working for. This is also another way of motivating yourself to work and reach something, even if it's just a small achievement.
Fear will always be there and feeling excitement is actually good because we need to be excited more about being alive, even if our world's a bit messy. When these two strong emotions meet, it's a sign that we have to be stronger than our negative thoughts and be wiser on our decisions.
It takes a long ride to reach at our destinations but it doesn't mean that we can't be happy on the road.
Thank you for reading!