Reasons Why Crocheting is a Good Hobby
I grew up watching my mom crocheting on the corner of the room – she would have that yarn rolling over on a box and a hook on her hand. We had crocheted table covers and placemats in the house and I would go to the school with a crocheted sling bag and purse, my favorite one is color purple and it is still with me up until today.
I wanted to try it but it was really hard for me so I opted in cross stitching. They gifted me my first cross stitch set when I was 7 years old – it was a bucket with flowers. I think I was able to finish it but we weren't able to frame it because it is costly.
Just last year, I saw lots of inspirations in Pinterest and my urge to crochet just sprang out of nowhere. I bought four yarns, I didn't buy hooks anymore because my mom has all the sizes. I watched on Youtube for the tutorials but I admit, it was hard for me to follow because I immediately wanted those projects which are not beginner friendly.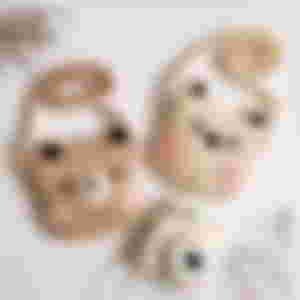 I got tired and kept them in a box but just a few weeks after, I bought yarns again and I just tried and tried. Absolutely, it was one of the best decisions I've made in my life because crocheting is just a fantastic hobby, and here are some of the reasons why:
Crocheting is relaxing, it is as good as therapy
This hobby is a perfect thing to do on your free time. It is a good distraction especially when you have a hectic schedule and you need to be productive elsewhere. You can create a list of the projects that you want to do and one way to make this fun is to dedicate your works by giving it as a gift. If I were to receive one crocheted item, I would keep it forever, I swear.
Crocheting boosts serotonin level
Serotonin is a chemical substance capable of boosting a person's mood. Crocheting has a way of boosting serotonin which makes a person character lighter and happier. If a person has a good level of serotonin, it is likely that he or she will have a better sleep and won't experience too much anxieties.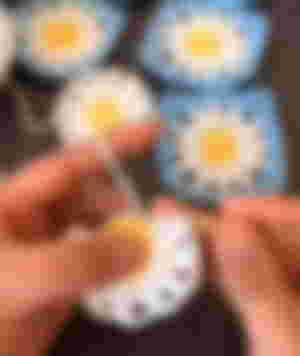 Crocheting lifts creativity and passion
In crocheting, your mind will grow ideas and your imagination will expand. That will push you to do more exquisite projects, even those things that you never thought you are capable of. One thing I like about crocheting is when I get to choose yarn colors. Actually when I see one color that I like, I immediately add it on my cart and hope that I'll have extra money to buy it.
Crocheting lets you become part of a friendly community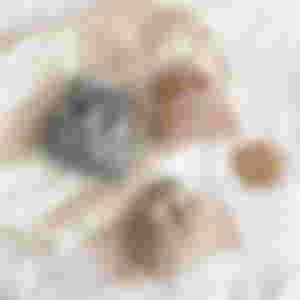 You can have new friends who are also crocheters. It is nice to have someone to talk to about crochet patterns, crochet stitches that you are not familiar with, kinds of yarns, and many more.
If you are looking for a hobby, crocheting is an inexpensive thing that you can try. You can buy a yarn or two and get also a hook then you can already make crochet items that you can use.
Free tutorials are accessible online so do not worry too much!
That is all for today. Thank you for reading!