Tips for maintaining good posture while sleeping
We all know how important it is to have good posture while awake. But did you know how we sleep can also affect our posture? Sleeping with poor posture puts a lot of stress on the body, leading to back pain, headaches, and more. The good news is that there are plenty of ways to improve your sleep posture, so you feel more comfortable during those eight hours (or more) each night!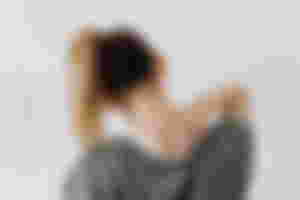 If you're sleeping on a pillow that's too small or soft, your shoulders will drop. This can cause the muscles in your upper back to become overstretched and strained, resulting in pain and stiffness. A good rule of thumb is to use a pillow the same height as your shoulder—no more or less.
If you're sleeping on your side, place a pillow between your knees as this helps keep your hips and spine aligned. This can help you maintain good posture while sleeping. You may need to experiment with the pillow size to find the right fit.
If placing one between your knees doesn't work, try placing a pillow between your knees and ankles.
If you're sleeping on your back, try placing a small pillow under the back of your knees to allow for additional support for your lower back. You can also use a pillow between your legs if that feels better. If you use two pads, consider using only one and placing it under your head or neck instead.
If you're sleeping on your side, use both pillows—one under each shoulder blade—and place a rolled-up towel between them so they don't slide out from underneath you as you shift around during the night. The rolled-up towel will give added elevation and keep pressure off the spine while providing support for both shoulders at once; this works exceptionally well if one shoulder is higher than the other (as is often true). You can also experiment with placing another small pillow between them so they fit together more snugly; as long as its height doesn't interfere with breathing or cause discomfort, this works very well!
Use a pillow.

A pillow can help take the pressure off of your low back and pelvis by raising your hips, which makes it easier to breathe deeply while sleeping on your stomach.

You can use any soft pillow or cushion under your pelvis, including an extra pillow or folded blanket. You may need to adjust this cushion every few nights to ensure that it supports you correctly.
If you've trouble sleeping, it may be time to look at your posture. Sleeping in an uncomfortable position can cause back pain and even lead to other problems like headaches. Here are some tips for maintaining a good sleeping posture:
Keep your spine straight while lying down on your back. This will allow it to maintain its natural curvature, essential for healthy muscles and joints throughout the body.

Avoid twisting or bending excessively in any direction during sleep; this could cause muscle imbalances that can lead to pain or injury over time (such as lower back pain).

Keep the legs straight when possible; if needed, bend one knee slightly, so the hips are level with the knees when lying flat on the bed (this will allow blood to flow through the hips better than keeping the legs parallel). Don't curl feet under the mattress since this will strain lower leg muscles; instead, place them flat against the side of the mattress or footboard/bed frame where dust mites won't collect as quickly (especially if allergic).
If you follow these guidelines consistently over time, chances are good that they'll become second nature - meaning less neck strain when waking up each morning!
 Good posture is an integral part of health, and because there is so much time spent in bed, maintaining good posture when sleeping will help keep your back and neck from becoming strained or tired. If you're having trouble getting off the ground, give these tips a try and see if they help improve your quality of rest!
Sponsors of BuildingDreams