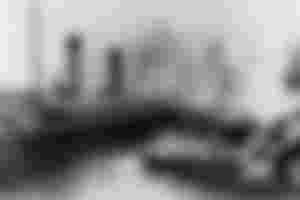 The Titanic - "The Most Famous Ship in History"
APRIL 10, 1912: The Titanic sails from Southampton, England, to New York, E.U.A.
APRIL 11: After taking passengers to Cherbourg, France, and to Queenstown (now Cobh), Ireland, the Titanic sailed across the Atlantic.
APRIL 14: About 11:40 p.m., the Titanic collides with an iceberg.
APRIL 15: At 2:20 p.m., the Titanic sank, killing some 1,500 people.
The Titanic — Why Was It Known?
According to Michael McCaughan, former curator of the Folk and Transport Museum, the Titanic is "the most famous ship in history." But the Titanic is no different. It is the second of three large ships made by Harland and Wolff in Belfast. * The Titanic was one of the largest ships, measuring 269 meters and 28 meters wide.
The White Star company made those big ships so they could beat competitors on the North Atlantic route. It can't beat the Cunard Line when it comes to speed. Thus, it created larger and more luxurious ships to attract the rich and famous.
But there will be another benefit to the Titanic. "Nearly 900,000 people emigrate to the United States annually between 1900 and 1914," says William Blair, curator of the National Museums Northern Ireland. Shipbuilders made huge profits in shipping them from Europe to the United States, and there the Titanic would be used.
The Tragedy
The Titanic's captain, E. J. Smith, knew that sailing the North Atlantic could be dangerous because of icebergs. He often sailed this route on an Olympic ship. Other ships have warned of icebergs, but they have been ignored or may not have been received.
Then, suddenly, the Titanic's guards warned of an iceberg ahead of them — but it was too late! The officer on duty even moved the ship to prevent it from hitting the iceberg but still slamming the side of the iceberg. The ship was damaged — and some of its compartments were pushed into the water ahead. Captain Smith realized the ship was hopeless. He sent an SOS message and ordered the lifeboats to be lowered.
The Titanic has 16 lifeboats and four collapsible boats. They can hold about 1,170 people. But about 2,200 passengers and crew of the ship! What happened was that many boats left without even being full. And most of them didn't even look for sea jumpers that could possibly still be alive. As a result, only 705 people survived!
The Result
Following that disaster, authorities enforced laws to make sailing safer. One says there should be enough lifeboats for all passengers of the ship
It has long been thought that the Titanic would sink immediately because it had a big break in the box when it ran. But in 1985, after the discovery of the Titanic on the ocean floor, investigators came to a different conclusion — the ship's iron wasted because of the cold water so that it cracked and cracked easily. Less than three hours after the crash, it split and sank, making it one of the deadliest disasters in sailing history. *