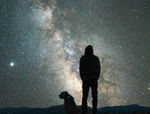 If you have recently logged into your Exodus Wallet you may have noticed a new icon.  Recent news; Exodus Wallet is Going Public and You Can Participate.
The Exodus Wallet stands out in the field of decentralized wallets that provides secure & safe access to charting, exchange and other features that even the most novice of users can appreciate and enjoy. Don't just take it from this author, see what a few others are saying about Exodus Wallet:



In addition for background context you may want to take a minute and check out another article which has Intel You Should Know About Exodus Wallet.
In early January 2021, current Exodus Wallet users may have seen a notice in their wallets which provided information regarding an upcoming opportunity as Exodus Wallet is considering a $50 million USD fund raise of Class A common shares.
Our Shares app became available on January 15, 2021, and the mobile launch is targeted for January 28, 2021.
When you first see this notice you may be a bit perplexed about what is happening, yet upon a small amount of research, you will see that this could be a unique opportunity to engage in something that is traditionally reserved for the accredited investor.
Now the opportunity will be available additionally to "Qualified Investors".
To see more specific information about what each step in the Shares process looks like you can dig deeper on this article from the Exodus Blog.
---------

---------
Take a moment and look through the blog article from Exodus and you can see what the overall intent of this action is and how it aligns with the bigger mission:
Our mission at Exodus is to help the world exit the traditional financial system.
Specifically from the blog article you can see a helpful set of bullets which help describe the situation.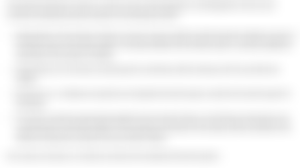 So far this all looks really interesting.  Work through Securitize, Inc to become a qualified investor or identify as accredited, then allow the process the play out.
This all looks great, although there is one question remaining.  What if you use Exodus Wallet and appreciate privacy?
Many users appreciate the privacy afforded by using Exodus Wallet.  The Privacy Notice provides the reader with what is needed to understand what is collected and when.
The most entertaining point in the privacy document states via paraphrase;  "we collect what you provide us".  You have to laugh...
Actually there are a few pieces that are really helpful throughout the privacy document.  Capturing IP address, browser type etc, as well as the use of cookies are all listed as forms of information capture.
Well, if that's the case, then the panacea is pretty simple; VPN, incog windows, close down all your other applications, etc.  Just carry on with good security practices.
BUT, and there's quite commonly a but. If you're using Exodus Wallet privately then participating in the Shares application will require you to self-identify.
Odds are that unless you are absolutely digitally anonymous, you're probably not more than 2 hops away from being identified in this author's opinion.
So either way, whatever your position is, the Exodus Wallet Shares application looks to be a potentially interesting opportunity.
---