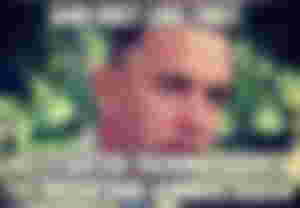 CryptoArt has become a relatively common term in the world of cryptocurrency and web3; in case you've been hiding under a rock or staring at candle charts for the last 6 months, here's a brief explainer.

Cryptoart is a category of NFT's (non-fungible tokens). An NFT is (in simple terms) a digital collectible, with true ownership. Anyone can utilize a number of different platforms to issue cryptographically protected tokens depicting their digital art. (or even certifactes of authenticity/ownership for physical art!)Artists of innumerable mediums and styles are becoming empowered by blockchain technology and its increasing global adoption, and new masterpieces are being 'minted' every day. In the digital art space, this is an incredible innovation. In the old-world, it was possible to sell digital media, the global internet userbase could also easily copy/paste an image and use it anywhere (not always legally) and proving its misuse would be difficult at best. With blockchain, an artist can tokenize a single edition artwork, which is then secured by, and monitored by the blockchain; making it possible to prove ownership and authenticity of the issued art.

Cryptoart is also an innovation in the sense that it allows people who otherwise may have reservations about publishing their work (fear of rejection, the aforementioned ease of plagiarism, lack of audience engagement etc.) to contribute their creativity to an ecosystem that is already thriving, despite still being in its infancy. Within the cryptoart community, there are a number of incredibly talented individuals, as well as new mediums of artistic creation being explored and implemented every day. As an example, AsyncArt, a smart-contract driven platform, allows several artists to each contribute and sell seperate "layers" of a creation, which all come together to form a "master". The owner of each individual layer can modify its appearance based on pre-determined options, and when doing so, change the layers appearance in the master as well.

The collectors flocking to the cryptoart community are ceratinly the driving force behind it's rapid adoption and expansion, with some pieces selling for thousands of dollars, as an example the first piece release by AsyncArt, 'The First Supper' (a collaborative work by 13 artists) was sold at auction for 103.4 Ether (over $20,000 USD) as well as the seperate sales of the 13 individual layers!


Aside from the currently leading platforms, which certainly don't need and won't receive my endorsement, there are a few lesser known platforms where nearly anyone can join, upload a digital creation, and turn it into an Ethereum based NFT in a matter of minutes. Some of these include:

Blockchain Art Exchange "The B.A.E."
Mintbase
Rarible* well known, but has a reputation as the home of the #trashart movement (which is not about bad art, it's literally art focused on trash totes)
Eth.pictures
and outside the Eth ecosystem, PixEOS.

Others exist as well, and I'll be making it a personal mission to compile a full list with my impressions and reviews on my website!

Thanks for your time~ Be sure to check out my website and stalk my social media for oppurtunities to earn $FTHR, my 'social currency' that can be redeemed for a number of rewards unobtainable by other means.


Sponsors of BruceTheGoose.eth