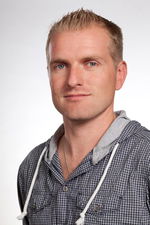 This week, I'm reviewing some low powered hardware: The Chuwi Herobox Pro (version 2021). I've also published this review on my Publish0x blog.
As my GPD Micro PC recently died on me, I was on the lookout for a piece of low power hardware that could run my linux environment at home. After doing some research I found the Chuwi Herobox Pro at Amazon.fr. On paper, the specs seemed to be just right for my needs:
Intel Jasper Lake N4500 Dual core processor

8 GB LPDDR4 RAM

256 GB SSD

Intel UHD Graphics Gen9

2 USB-A ports

2 USB-C ports

HDMI

Ethernet

3.5 mm audio jack
So I placed my order. Sure enough, two days later, I received the box.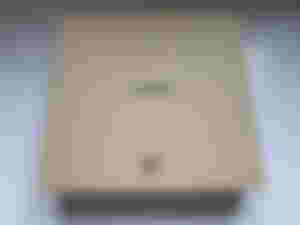 For such a cheap product, the box felt really nice. I was suprised by the size of the box though, since it turned out quite compact. For comparison, here's the box together with a Blu-Ray of one of my all time favorite bands: Dire Straits.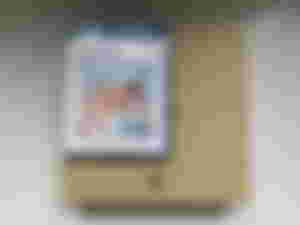 Once we open the box, we're faced with a plastic wrapped computer and a separate box with accessories. 
Below the computer there's a tiny box containing the manual. I mean, it's really really REALLY tiny, but at least it proves that some thought went into the design of the packaging. They could've just as much shipped a dull cardboard box. So props to them for that.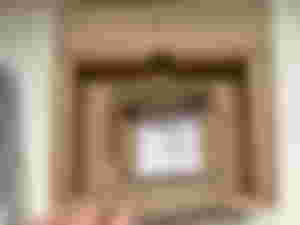 Not much info in that manual though... 
I also unpacked the power brick, which is the size of a modern phone charger.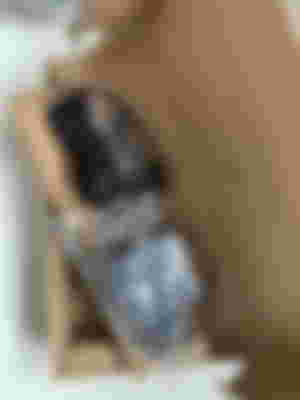 Below the power brick you'll see the included VESA mount. Yeah, it's included at this low price. I was impressed too. 
I then turned my attention to the computer itself. First, to demonstrate how small this device actually is, here's another size comparison picture besides my Blu-Ray from Dire Straits: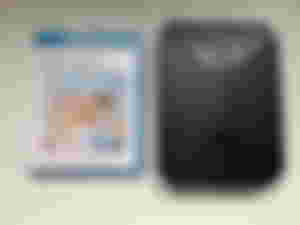 Again, I was very much impressed by the design and packaging of the computer. Let's first look at the front together: 
This gives us the following: 
USB-C port (no Thunderbolt though)

2 X USB-A 3.0 ports

Micro-SD card reader slot

Power button
There's also a sticker from Intel there, due to the N4500 processor in the unit. 
At the back, we're seeing this: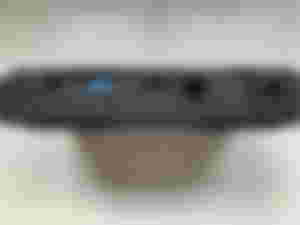 A reset pinhole

The power plug

VGA-port

HDMI-port

Ethernet port

2 x USB-A 2.0 port

Headphone jack
And that's also where the positivity in my review ends... I sent this unit back, due to following reasons: 
The left USB-A port on the front was dead on arrival

The quality of the case was abysmal. While the design was nice, it was creaking as soon as you touched it. It felt so vulnerable I believed it could crack just by looking at it too long.

The WIFI-chip was very unreliable. It worked sometimes, but most of the times it wasn't even recognized in the operating system as being present.

The processor was doing a constant 100% on both cores in Windows. I'm pretty sure it's a driver/OS-related thing, as none of the other Operation Systems I tested had this issue.
So yes, I'm not very happy with my first experience with Chuwi hardware. I probably will not purchase from them again. As such I've repackaged it all, wiped my data from the SSD and sent it back to Amazon. The search for a low powered computer continues...
Sponsors of BrechtRyckaert