Willie Wonka And His Chocolate Factory - Part Two
The first chocolate covered post in the Willie Wonka series gave readers just a taste of the historical background, main ingredients we use and some experimental taste bud sensations for chocolate lovers to try.
Willie Wonka And His Chocolate Factory - Part One
This post will be more utilitarian with the basic recipe and some of the health benefits from eating Raw Organic chocolate.
Was at the local supermarket looking for dried mango spears in the bulk bins. Noticed they had some passionfruit and chia seed in stock, a fruit roll that had been cut into small rectangles. Just ignored the sign and sampled. Yumm, just what Willie Wonka needed.
Willie Wonka got to do the mass taste testing at the Sahaja Yoga Meditation program at Scarborough Beach on Saturday. Stephen Day an internationally recognised Sarod player was in town and was going to perform a small concert at the program.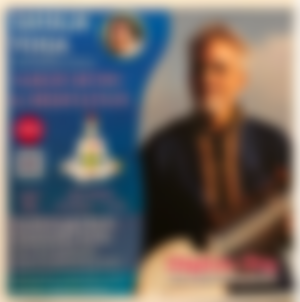 The Scarborough Beach Surf Club function room was utilised, due to the expectation of a larger than normal crowd. What a wonderful community facility, 2 walls of glass, you feel like you are over the water. Then it opens out onto the balcony. Perfect for the cuppa and nibbles after the main event.
There were two bowls of tinfoil wrapped Passionfruit Mango and Cranberry chocolates on the refreshment tables. They were a huge hit and didn't last very long. Managed to save a couple pieces for Stephen, as he was caught up on stage with people wanting to ask questions about the classical Indian instrument.
It is generally accepted that chocolate is "raw" as long as it's never heated above 118°F/48°C, the temperature at which certain enzymes are destroyed. 
Raw cacao uses a low-heat or cold production process, which avoids roasting of the cacao beans. This is to help to preserve the antioxidants that are naturally present in cacao and all the other chemical substances. When I first read the list below, holy shit how is this stuff even legal.
a rich source of antioxidants, roughly 10x more antioxidants than your industrial chocolate.

contains phenylethylamine & magnesium, which promote thermeogenesis & healthy bowel motility, naturally decreases appetite = weight loss

is a mild aphrodisiac & libido enhancer, that helps explain the Valentines Day connection with chocolate.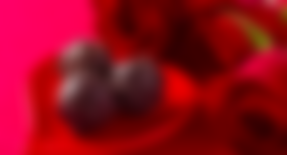 contains serotonin, a natural mood stabiliser, which helps with sleeping, eating, and digesting, also can help with stress, reduce depression, regulate anxiety and much more

contains dopamine the "feel good" hormone or motivator, a natural replacement for your Facebook dopamine hits. As a neurotransmitter, dopamine is involved in - movement, memory, pleasurable reward and motivation, behaviour and cognition, attention, sleep and arousal, mood, learning and not to be left out lactation.

contains tryptophan, an amino acid that helps you relax and sleep better. Most of the health benefits come from the potential increase in niacin and therefore serotonin

contains arginine, an amino acid that helps the body produce nitric oxide, which widens and relaxes arteries and blood vessels, improving blood flow, aids kidneys in removing waste, boosts immune system function

contains anandamide, known as the bliss chemical, helps increase stress resilience, concentration and heighten sense of wellbeing

lots of magnesium, helps heart, sleep, exercise recovery, relaxes muscles, stress , clear toxins and utilise energy

contains calcium, zinc, iron, copper and potassium

contains theobromide, the gentler cousin of caffeine, which does not deplete the adrenal gland like caffeine does

also this recipe is dairy and (white) sugar free, cholesterol neutral, and has very little caffeine
And you don't have to worry about getting yourself arrested for being in possession of Raw Chocolate or the equipment used in the manufacture of Raw Chocolate
Originally started making our own chocolate to help me stay alert doing night shift in the mines. 4 pieces at the beginning of the 12 hour shift and 4 more at each 4 hour rest break. By the time I got back to the camp accomodation I was ready for sleep. 
My wife and I do Lumosity brain games. When you initially start your LPI score increases dramatically as you are learning how to play the cognitive games, then the LPI starts to plateau and the increases become incremental. One morning I happened to have a couple of pieces before playing the Lumosity games. My score jumped 25 per cent.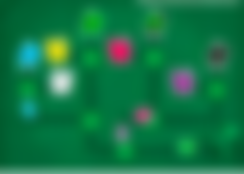 The Lumosity Performance Index (LPI) measures Speed, Memory, Attention, Flexibility and Problem Solving. The big LPI jump would be mainly the dopamine and anandamide kicking in.
When I go to for my beach run, 750 stairs and body surf routine, recommended dose is 2 chocolates. I feel the dopamine just gives me more motivation, way different to the caffeine hit. Found the same when I used to go to the North Beach gym, I could shave a couple minutes off the stair machine and get my heart rate up to 150.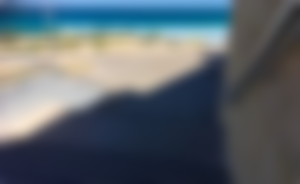 Warning: It is not recommended to exceed 4 pieces of Raw chocolate. Or give to small children.
My grandson likes to help, as kids do. He gets to sit on the high seat at the breakfast island and puts the bits in the silicon chocolate moulds. It only seemed fair, that since he had helped, that he should be allowed some chocolate after it had set in the fridge. He was 2 at the time and fell in love with chocolate. Of course he wanted more as kids do. Big mistake, he spent the next few hours running around the walls like the Energizer Bunny. When his dad came to pick him up he was still going full tit. Lesson learned - 2 pieces in a 2 years old body is like 10 pieces in an adult body.
He is nearly 4 years old and now has more body weight, so his dosage is now 1 piece of chocolate. It is the first thing he asks for when he arrives "Vovô can I have some chocolate".
The only time his dosage was exceeded, was when he stayed with us and he had covid. The dosage was upped to 1 piece every couple hours or whenever he started to get grizzly again. 
80g Raw Organic Cacao butter chopped small pieces

55g sifted Raw Organic Ecuadorian Cacao powder

3 tbsp Dark Agave Syrup

1/4 tsp Vanilla powder.
Place the chopped butter and vanilla powder in a pyrex jug and sit on a pot of boiling water. Turn off heat, steam will melt butter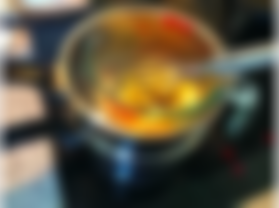 Once the cacao butter is melted, put little bit heat under the butter, just to get the steam going again, then turn off. Add the Agave Syrup and whisk well. Temperature should be between 40C - 48C
Mix in the Cacao powder, blending well with a whisk. Let the liquid chocolate sit for minute on steam ideally around 46C, then stir well with whisk.
Remove the pyrex jug from heat and wipe all condensation off the jug. Water and liquid chocolate are not a good combo.
Carefully pour into silicone chocolate moulds and gently shake to settle and remove air bubbles. I find dragging the silicone mould along the marble top, causes it to vibrate and does the trick.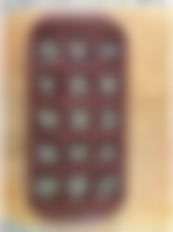 Place in fridge for 1-2 hours or in freezer for 30 minutes if you are in hurry.
When set, leave sitting for a couple of minutes before removing from moulds.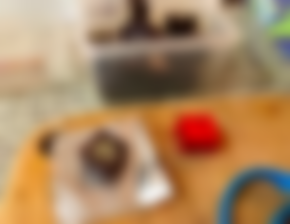 Store in airtight container in fridge.
Stays fresh up to a month.
tip, like, follow and use the referral links below
Free Zcash (ZEC)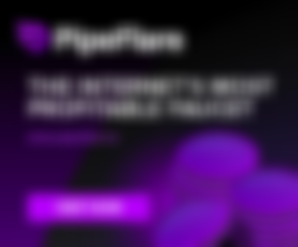 Claim ZEC every 24 hours from the PipeFlare Faucet. Earn commissions on 4 tiers of referrals (50%, 30%, 20% and 10%). Plus claim free 1FLR (native token) and MATIC
Claim ZEC every 24 hours from the Global Hive Zcash Fountain. Earn commissions on 4 tiers of referrals (10%, 5%, 3% and 2%)
https://globalhive.io/auth/register?ref=2113
Free ZEN
Claim ZEN tokens every 20 hours from the Horizen Faucet. Earn commissions on 4 tiers of referrals (20%, 10%, 5% and 3%)
https://getzen.cash/auth/register?ref=258534
Free Cryptos Suite Of Faucets
https://freebitcoin.io/?ref=150742  (BTC)
https://free-doge.com/?ref=37011  (DOGE)
https://free-ltc.com/?ref=10150  (LTC)
https://freematic.com/?ref=22621  (MATIC)
https://freepancake.com/?ref=20446  (CAKE)
https://freeneo.io/?ref=343  (NEO)
https://freecardano.com/?ref=15046  (ADA)
https://freenem.com/?ref=160445  (NEM)
https://coinfaucet.io/?ref=506273  (XRP)
https://freedash.io/?ref=19102  (DASH)
https://free-tron.com/?ref=40330  (TRX)
https://freebinancecoin.com/?ref=40657 (BNB)
https://freeethereum.com/?ref=52151  (ETH-BEP20)
https://freeshibainu.com/?ref=15036  (SHIB-BEP20)
https://freechain.link/?ref=300 (LINK-BEP20)
Statera (STA) and Ampleforth (AMPL)
If you like what you have read, then you can join the Publish0x Community and receive a % of the tips.
https://www.publish0x.com?a=y1aKo5raQG
LocalCryptos
Peer2Peer marketplace for buying and selling BTC, ETH, LTC, DASH, and BCH