What Sort Of Sign Is This? - Peak FOMO Or Crypto Winter Turning Point?
I really don't know what to make of this.
It was another glorious winters day in paradise. Had finished the mornings gardening and decided to call into a favourite cafe, @96express, for some much needed sustenance. @96express Cafe is situated in the North Beach shopping centre, with views of the Indian Ocean from your bean bag.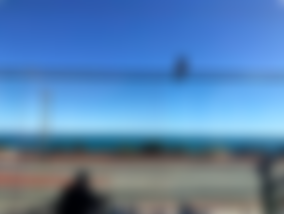 First was a pit stop and then check the North Beach Community Noticeboard. See how the gardening and meditation flyers are doing.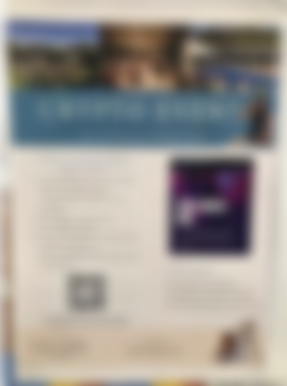 WTF!!! The North Beach Community Noticeboard normally has plumbers, lost cats, gardeners, crochet club, trips to Cuba, FREE meditation, beds for sale, lost keys and other normal Community Noticeboard stuff. I have never seen a Crypto Event advertised or any thing crypto for that matter outside of MSM, Twatter and dodgy faucet sites.
Ordered myself an Acacia and Mango Smoothie bowl, Chicken Schnitzel Baguette and a Brownie overload. Settled into my bean bag for some phone time and bi-curious satisfaction.
Scanning the QR code took me to 
Crypto The Gateway To Financial Freedom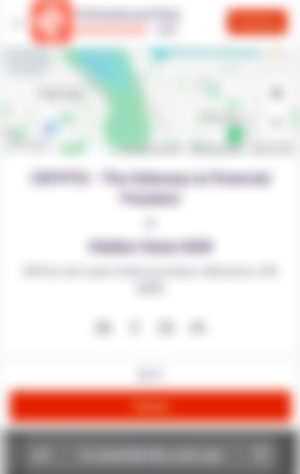 Where you buy your $111 AUD ticket to the secretive event at the "Hidden Oasis". The address will be given to you after you purchase the ticket, which explains the "Hidden Oasis" bit.
Have you ever been curious about Crypto?
Come & experience a morning with some of the best Crypto & Transformation Coaches in the business!

Knowledge is power when knowledge is shared

We literally take all the hard work & confusion out for you

This (is) the greatest wealth opportunity of our time!
Speakers are
Sean Peters (Crypto Expert)

Fiona Marie (Transformation Expert)

Clint Arthur (Co-founder of Ocean Floor Music)

Keely Connolly (Musician/ Crypto Investor)
3rd September (North of the River) Saturday 8:30am - 12pm
The last Crypto Event I attended was a BitConnect seminar held at the local Rugby Club. Entry was free. Now that was funn but also sad watching people about to lose their money.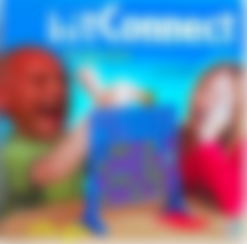 Ocean Floor Music
Ocean Floor Music is a Web3 crowdfunding and rewards platform (marketplace) for musicians, fans & industry. And they have a 50,000 OFM  airdrop, to reward their earliest supporters.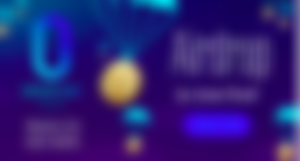 linkedin/clintarthur/co-founder oceanfloormusic
oceanfloormusic twitter  22.6K followers, joined December 2021
Coming soon:
NFT gallery

Staking

Buying $OFM
ERC20 token

capped supply 50,000,000 $OFM

community governance voting rights in their DAO

De-fi staking program allows $OFM to be staked in liquidity mining

successful 50,000 pre$OFM token airdrop and will be exchangeable for $OFM

OFMx utility token is of equal value to $OFM and is exchanged from $OFM and used as currency in our Music Industry Marketplace and NFT Marketplace for purchases of services, products and digital assets

every OFMx used to purchase an Ocean Floor Music service, product or NFT will be burned with a cap of 2% per year

100% of fees generated in the Ocean floor Ecosystem will be distributed to the staked token holders. A 5% fee will be charged for every transaction occurring the ecosystem, fees have a 12 month vesting period.
There is way more info in the Litepaper.
Why was the oceanfloormusic flyer on the North Beach Community Noticeboard? Even assuming this is a legit crypto startup, why? Who were they trying to reach? Bored rich people, maybe. North Beach is prime coastal property.
And what does it mean that a project advertises itself in this way? Transformation Coaches?
We are meant to be in the middle of a Crypto Winter, this sort of thing is Peak FOMO territory!!!
Suppose the only way to satisfy my bi-curiousity would be to front up with the $111 entry fee.
tip, like, follow and use the referral links below
Free Zcash (ZEC)
Claim ZEC every day from the PipeFlare Faucet and Gaming Hub . Earn commissions on 4 tiers of referrals (50%, 30%, 20% and 10%). Plus claim free 1FLR (native token) and MATIC
Claim ZEC every 24 hours from the Global Hive Zcash Fountain. Earn commissions on 4 tiers of referrals (10%, 5%, 3% and 2%)
https://globalhive.io/auth/register?ref=2113
Free ZEN
Claim ZEN tokens every 20 hours from the Horizen Faucet. Earn commissions on 4 tiers of referrals (20%, 10%, 5% and 3%)
https://getzen.cash/auth/register?ref=258534
Free Cryptos Suite Of Faucets
https://freebitcoin.io/?ref=150742  (BTC)
https://free-doge.com/?ref=37011  (DOGE)
https://free-ltc.com/?ref=10150  (LTC)
https://freematic.com/?ref=22621  (MATIC)
https://freepancake.com/?ref=20446  (CAKE)
https://freeneo.io/?ref=343  (NEO)
https://freecardano.com/?ref=15046  (ADA)
https://freenem.com/?ref=160445  (NEM)
https://coinfaucet.io/?ref=506273  (XRP)
https://freedash.io/?ref=19102  (DASH)
https://free-tron.com/?ref=40330  (TRX)
https://freebinancecoin.com/?ref=40657 (BNB)
https://freeethereum.com/?ref=52151  (ETH-BEP20)
https://freeshibainu.com/?ref=15036  (SHIB-BEP20)
https://freechain.link/?ref=300 (LINK-BEP20)
Statera (STA) and Ampleforth (AMPL)
If you like what you have read, then you can join the Publish0x Community and receive a % of the tips.
https://www.publish0x.com?a=y1aKo5raQG
LocalCryptos
Peer2Peer marketplace for buying and selling BTC, ETH, LTC, DASH, and BCH
1