Vacuuming Up The Crypto Dust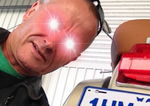 Always been a constant dilemma what to do with the Crypto Dust. Some amounts are too tiny to be able to trade it for the crypto we are collecting.
Binance was an excellent solution with their Dust Convertor but that door was closed permanently when they required KYC. That was such a shame, as we liked the whole Binance ecosystem. Nothing good lasts for ever.
Then we tried Bitfinex but while it does have a no KYC option, it did not have the Dust Convertor.
Then Kucoin seemed to be the answer. As it has:
- no KYC
- Dust Converter
- and accepts the Publish0x AMPL
But lately have been using the wife's Coinbase account. It started using their swap feature to convert the Coinbase Earn to Litecoin or Bitcoin Cash before sending to Kucoin.
Then some one mentioned Coinbase was only charging 40 cents to withdraw Bitcoin.
Note: Coinbase bless their souls only charge the actual mining fee. Not like Binance and Kucoin that seem to charge 10x the mining fee.
It has been many years since it cost less than a dollar to send sats.
As you may be aware, all our Dust from faucets, airdrops etc ends up in our Grandson's Ledger Nano. And any self respecting crypto portfolio needs to have a stack of sats.
With a 28th December deadline pending for renewing our KYC, all the Dust is being vacuumed up and turned into Bitcoin. Via Trust Wallet through Coinbase to his Ledger Nano.
Or in case of crypto that Coinbase doesn't handle then it is routed through Kucoin. Converted to Litecoin or Bitcoin Cash before being sent to Coinbase.
Just emptied the Free Cryptos Litecoin faucet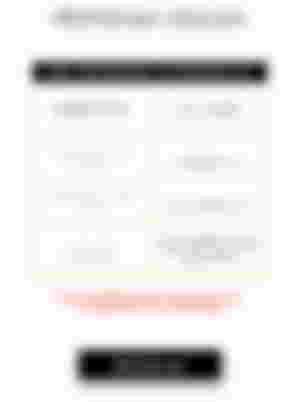 https://free-ltc.com/?ref=10150
and it arrived instantly in Trust Wallet. Next step is the transfer to Coinbase. Do the Tango Swap and courier to the Ledger Nano.
Our Grandson's portfolio is steadily growing and will soon be worth more than the cost of the Ledger Nano X and S Pack
It only took a little green to push the Publish0x ETH over the $5 threshold. It was sitting around $4.80 last time looked. Hopefully it stays put till Monday, otherwise the request will fail.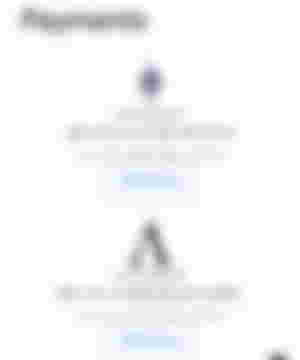 This Dust goes straight to the Grandson's Ledger Nano, as he already has a pile of ETH from the Tally Ho Wallet writing competition. So the route bypasses the normal Trust Wallet - Coinbase/Kucoin - Ledger Nano path.
The AMPL will have to go thru the Kucoin washing machine and end up as sats from Coinbase.
Bitcoin (BTC)
The grand daddy makes up 45.13% of his portfolio. This has mostly come via Coinbase there was the Bitcoin from @ZeroRequiem crypto giveaway and a pile of Dust sitting on the Omni Wallet to start the ball rolling. Will keep taking advantage of Coinbase until the 28th December deadline and stacking sats while we can. 
Ethereum (ETH)
This comes in at #2 and 33.35% and has all come from directly from Publish0x. There will hopefully be another Ethereum deposit on it the way on Monday. While ETH is in the doldrums it doesn't take too long to get enough to withdraw. Who doesn't love the Crypto Winter. 
Solana (SOL)
We cheated here and bought some as the  https://solfaucet.togatech.org/  . Thats cool because he always lets me have a bite of his donut. The Solana faucet only works if there is a 0.00089088 minimum rent-exempt balance. Solana sits at 14.52% and gets 0.0000100 SOL added every day from the faucet. This is staked with Everstake, to be reviewed.
Tezos (XTZ)
XTZ is 4.34% of the portfolio and was one of the first crypto added to the portfolio. This is also staked with Everstake and is pending a review. Already has received 12 staking rewards deposited. 
Polygon (MATIC)
Coming in at 2.82% is MATIC. The MATIC comes directly from Pipeflare. Most of it is from the Pipeflare 2-weekly MATIC Airdrops. About once a month the 0.25 MATIC minimum withdrawal gets triggered.
- empty Trust Wallet of the BCH, LTC and ZEC
- convert AMPL to LTC on Kucoin 
- collect all the dust on Coinbase and swap for BTC
- read "Goodnight Bitcoin" to the Grandson  Goodnight Bitcoin
- update him on the portfolio and how many donuts it will buy.
and thats it for the month of October.
tip, like, follow and use the referral links below
Free Zcash (ZEC)
Claim ZEC every day from the PipeFlare Faucet and Gaming Hub . Earn commissions on 4 tiers of referrals (50%, 30%, 20% and 10%). Plus claim free 1FLR (native token) and MATIC
Claim ZEC every 24 hours from the Global Hive Zcash Fountain. Earn commissions on 4 tiers of referrals (10%, 5%, 3% and 2%)
https://globalhive.io/auth/register?ref=2113
Free ZEN
Claim ZEN tokens every 20 hours from the Horizen Faucet. Earn commissions on 4 tiers of referrals (20%, 10%, 5% and 3%)
https://getzen.cash/auth/register?ref=258534
Free Cryptos Suite Of Faucets
https://freebitcoin.io/?ref=150742  (BTC)
https://freeshibainu.com/?ref=15036  (SHIB-BEP20)
https://free-doge.com/?ref=37011 (DOGE)
https://free-ltc.com/?ref=10150  (LTC)
https://freecryptom.com/?ref=300  (LINK-BEP20)
https://freeneo.io/?ref=343 (NEO)
https://freecardano.com/?ref=150466  (ADA)
https://freenem.com/?ref=160445 (NEM)
https://coinfaucet.io/?ref=506273  (XRP)
https://freeethereum.com/?ref=52151  (ETH-BEP20)
https://freedash.io/?ref=19102. (DASH)
https://free-tron.com/?ref=40330  (TRX)
https://freebinancecoin.com/?ref=40657 (BNB)
https://freepancake.com/?ref=20446  (CAKE-BEP20)
https://freematic.com/?ref=22621  (MATIC)
https://freesteam.io/?ref=18686  (Steam)
https://freetether.com/?ref=298987  (USDT-TRC20)
https://freebittorrent.com/?ref=9360  (BTT-TRC20)
https://freeusdcoin.com/?ref=209283  (USDC-BEP20)
Free BCH
Join us and earn BCH
https://noise.app/invite/azwbkc0d
Free Ethereum (ETH) and Ampleforth (AMPL)
If you like what you have read, then you can join the Publish0x Community and receive a % of the tips.
https://www.publish0x.com?a=y1aKo5raQG
LocalCryptos
Peer2Peer marketplace for buying and selling BTC, ETH, LTC, DASH, and BCH