The Haters And The Crown Prince Of Crypto
It is the weekend and I am not in a rush to go any where. So my 1st port of call after the bathroom is the couch. Lying there I get to watch the world wake up through the lounge window and check in to my online world.
Sitting there on the phone was a Twitter notification from @VitalikButerin. He is one of the OG's I follow on Twitter and rarely does one of his tweets grace my notifications. This is what I found.

Now like most things on Twitter things are not as they seem. It took a good part of the morning to get to the bottom of things, as I got caught in the crazy quote tweets.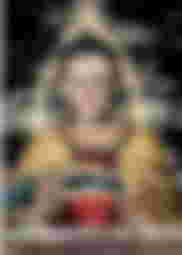 @kylelambert2001

@isaiad_bb

@__GBD

@oliviatheehye

@LaneLarronde

@Phlyers24

@Hinuy4HoCo

@SweetTeaPap1

OK, who da FCK is this dude Tom Brady?
I asked the question on noise.cash and got no reply. But that could just be because I was not posting a pic of my crypto-breakfast.
No cheating please. No Duck Duck Go answers accepted.
Does any one actually know this guy? Just bi-curious.
The magazine that is.
Vitalik Buterin on the cover of Time Magazine.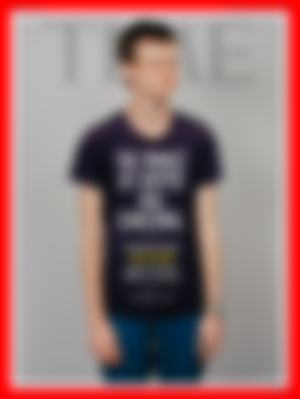 @TIME 

And the haters were replying to @TIME with their Quote Tweets.   Out of the goodness of his heart Vitalik Buterin decided to share the awesome with us.  
It is a tie between these two pieces of awesome.
kylelambert2001

oliviatheehye

Lambo NFT is from The 8 collection by @Lushsux curated by 888
tip, like, follow and use the referral links below
Free Zcash (ZEC)
Claim ZEC every 24 hours from the PipeFlare Faucet. Earn commissions on 4 tiers of referrals (50%, 30%, 20% and 10%). Plus claim free 1FLR (native token) and MATIC
Claim ZEC every 24 hours from the Global Hive Zcash Fountain. Earn commissions on 4 tiers of referrals (10%, 5%, 3% and 2%)
https://globalhive.io/auth/register?ref=2113
Free ZEN
Claim ZEN tokens every 20 hours from the Horizen Faucet. Earn commissions on 4 tiers of referrals (20%, 10%, 5% and 3%)
https://getzen.cash/auth/register?ref=258534
Free Cryptos
https://freeshibainu.com/?ref=15036 
https://freebitcoin.io/?ref=150742
https://free-doge.com/?ref=37011
https://free-ltc.com/?ref=10150
https://freechain.link/?ref=300
https://freecardano.com/?ref=150466
https://freenem.com/?ref=160445
https://coinfaucet.io/?ref=506273 (XRP faucet)
https://freeethereum.com/?ref=52151
https://freedash.io/?ref=19102
https://free-tron.com/?ref=40330
https://freebinancecoin.com/?ref=40657
Noise
https://noise.cash/u/Bragato18
Twitter
@Bragato18CCS
LocalCryptos
Peer2Peer marketplace for buying and selling BTC, ETH, LTC, DASH, and BCH
Statera Project (STA) and Ampleforth (AMPL)
If you like what you have read, then you can join the Publish0x Community and receive a % of the tips.