The 8th Wonder of the World
The easiest way to get rich (wealthy) is slowly, just let time work it's magic.

But for a young person that is way too boring.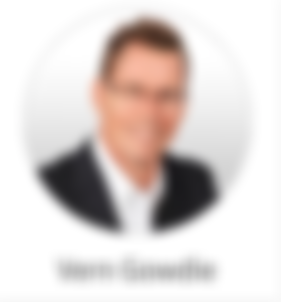 We used to subscribe to the Gowdie Letters. It was more about strategic investing and preserving wealth than trying to get rich. Vern used to write about all sorts of things and being based in Australia it was more relevant down under.
At the time it wasn't a very popular newsletter as be only charged $39 per year. But preserving wealth must be more popular in 2022, as it now costs $149 per year. Funny that.
Getting Rich Slowly, For Millennials was a short booklet that was included in the newsletter.
The idea being while one was paying down debt and saving some capital. You use the time to increase your financial literacy (knowledge).
The booklet included a reading list for young millennials
Thomas Stanley and William Danko's

The Millionaire Next Door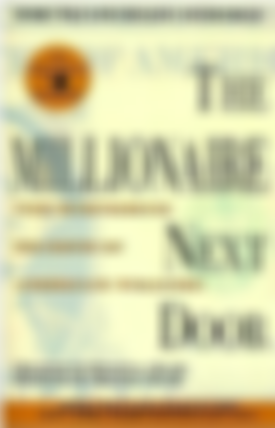 Common Sense on Mutual Funds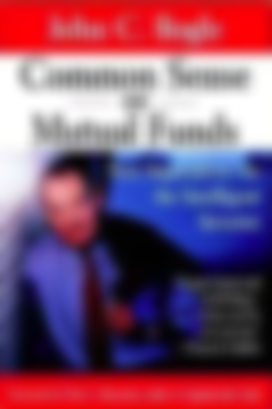 Edward Chancellor

Devil Take the Hindmost

Benjamin Roth

The Great Depression: A Diary

Jason Zweig

Your Money and Your Brain

Allan Roth

How a Second Grader Beats Wall Street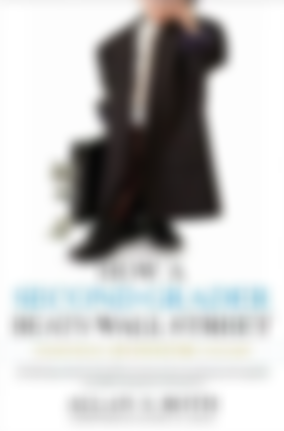 Rick Ferri

All About Asset Allocation
The books listed with images indicate the ones that have been read. They were all hard reads but one has to persevere to glean the gems of wisdom or just grasp a concept. In other words, worth the effort.
The rest were not available from our local library and never got to read them.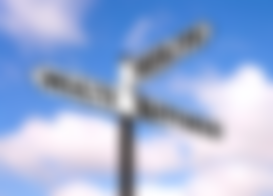 This has been my go to Vern Gowdie quote over the last year. Strangely it is never well received by the target audience, maybe people just
don't understand the concept of Wealth Preservation

they prefer the excitement of gambling

haven't suffered enough yet

to young and naive

don't realise the risk involved in getting that few extra % return on your capital. Genesis/Gemini a recent case in point

or think they will be able to get their capital out in time should the unthinkable happen
We owe a lot to the Vern Gowdie and his Gowdie Letters. As well as all the macro news you will never hear about until it is too late, he gave us some very useful information and guidance on what to do.
During the 2008 Global Financial Crisis, there was the beginnings on a bank run in Australia. As well as trucking cash to the banks to meet the withdrawals, the Australian Government introduced the Bank Deposit Guarantee. It was $1,000,000 per depositor. This killed the bank run dead. 
Later this was reduced to $250,000 per depositor. Sounds good right!
Not mentioned in the MSM headlines. This was capped at $20,000,000 per bank, including the subsidiary banks owned by the parent bank. Westpac had $200,000,000 in deposits by them selves. So in reality there was less than $25,000 underwritten by the government or less than 10% of the actual deposits held.
To make matters worse if your cash was in a Super Fund. It was the Trustee (the legal depositor) that would get the $25,000 and then have to divide it amongst their investors. Ouch, that is a real haircut.
Our journey started in earnest in 2014.
My wife to be, had been made redundant from her job with one of the large mining companies. As part of her severance package her employer had inadvertently included a financial planner. I remember him telling us we would never own our own home and if we wanted a decent retirement we would need to take risks.

We didn't have enough time to learn things the hard way. So it was in 2015, we subscribed to the Gowdie Letters and Sam Volkering's Revolutionary Tech. Between them it gave us the basic foundation to build our wealth.
We didn't have the luxury of the 8th Wonder Of The World to work its magic. Had to take a few short cuts.
Sam showed us how to create wealth and this transposed perfectly to the cryptoverse. After all it is just revolutionary tech.
Vern taught us how to preserve the ill gotten gains.
tip, like, follow and use the referral links below
Free Zcash (ZEC)
Claim ZEC every day from the PipeFlare Faucet and Gaming Hub . Earn commissions on 4 tiers of referrals (50%, 30%, 20% and 10%). Plus claim free 1FLR (native token) and MATIC
Free ZEN
Claim ZEN tokens every 20 hours from the Horizen Faucet. Earn commissions on 4 tiers of referrals (20%, 10%, 5% and 3%)
https://getzen.cash/auth/register?ref=258534
Free Cryptos Suite Of Faucets
https://freebitcoin.io/?ref=150742  (BTC)
https://freeshibainu.com/?ref=15036  (SHIB-BEP20)
https://free-doge.com/?ref=37011 (DOGE)
https://free-ltc.com/?ref=10150  (LTC)
https://freecryptom.com/?ref=300  (LINK-BEP20)
https://freeneo.io/?ref=343 (NEO)
https://freecardano.com/?ref=150466  (ADA)
https://freenem.com/?ref=160445 (NEM)
https://coinfaucet.io/?ref=506273  (XRP)
https://freeethereum.com/?ref=52151  (ETH-BEP20)
https://freedash.io/?ref=19102 (DASH)
https://free-tron.com/?ref=40330  (TRX)
https://freebinancecoin.com/?ref=40657 (BNB)
https://freepancake.com/?ref=20446  (CAKE-BEP20)
https://freematic.com/?ref=22621  (MATIC)
https://freesteam.io/?ref=18686  (Steam)
https://freetether.com/?ref=298987  (USDT-TRC20)
https://freebittorrent.com/?ref=9360  (BTT-TRC20)
https://freeusdcoin.com/?ref=209283  (USDC-BEP20)
Free BCH
Join us and earn BCH
https://noise.app/invite/oj4f4fpr
Free Ethereum (ETH) and Ampleforth (AMPL)
If you like what you have read, then you can join the Publish0x Community and receive a % of the tips.
https://www.publish0x.com?a=y1aKo5raQG
LocalCryptos
Peer2Peer marketplace for buying and selling BTC, ETH, LTC, DASH, and BCH