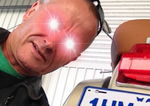 Destination Exmouth,  gateway to World Heritage Jurassic Coast, coral reefs, crystal clear turquoise water, swimming with the big fishes, water sports......
We were preparing for our quarterly Road Trip. Gathering up the supplies to take with us, required it's own small Road Trip down south to Capel.
I read a post on Publish0x about decentralization and the author gave P2P examples in the real world.
The theme of the post was how the powers that be try to discourage, outlaw (banning seems popular these days) anything that is removes the central control or middleperson. Never really gave it much more attention, the idea just got filed away.
We all have heard the crypto narrative of a decentralized world but that only exists online between 2 computers.
So to exist in the wild, what does a P2P system need? Join us our P2P journey in the real world and discover together.
We started our Road Trip to Capel with an early morning meditation.
It was while listening to a video talk by Shri Mataji, that Mother mentioned the idea that once you have awakened your kundalini, it rises through your Chakras and pierces your Crown Chakra. Giving you a direct connection to the All Pervading Power, God, Mother Nature, whatever term floats your boat or works for you.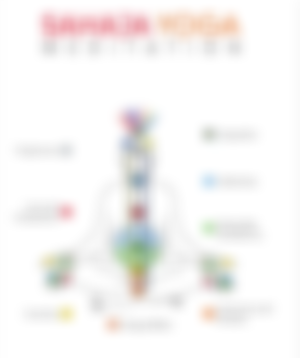 It was the lightbulb moment when I realised that (Sahaja Yoga) meditation cut out the middleman and was a form of P2P religion. Since that moment I have been playing with the concept and was always meaning to write about it one day.
Subiaco Farmers Market
First stop was the Subi Farmers Market to fill up our Growler bottles.
We drink Kombucha shots every day. Not only is it good for your gut health, tastes nice, less bottles in the recycling bin, but you actually get to talk to Greg (master brewer) and Rob.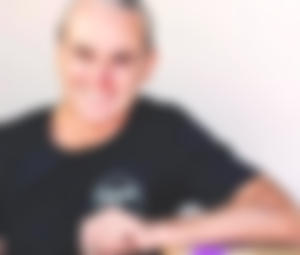 There is something special about getting your food direct from the brewer/maker/grower. 
Over Summer Hippie Artisan Kombucha had a stall at out local Scarborough Sunset Sunset Market. It was there that we sampled the on tap Kombucha.
Our favourite is Ginger and Lime but would have to get there early, as it was likely to run out. Can't let that happen.
One night Rob asked me "Am I HODLing?" Had no idea what Rob was on about. Then it dawned on me I was wearing a Bitcoin t-shirt.
I am about to plant a Mango tree at our place and I want to plant Comfrey plants at the base of the tree.
Now I have a small side hustle where I grow comfrey plants and sell them after they have been grown on for at least 6 months. Unfortunately I have sold out completely and only have little baby plants.
I got the original mother plant from Perth City Farm and thought we could call in and see if they had any more Comfrey plants for sale.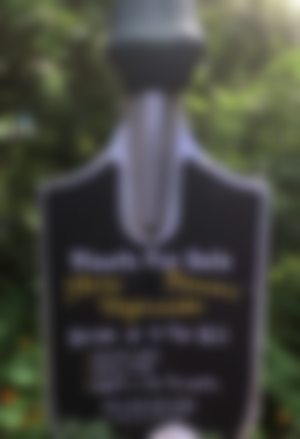 Perth City Farm was established 1994 and operates on a rehabilitated half-hectare industrial site in the Perth CBD.

Saturday markets

wedding receptions

bio-dynamic workshops

community recycling hub

cafe

education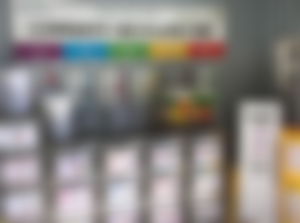 Farmology Cafe
We put our 12 comfrey plants in the car and decided to check the cafe inside the Perth City Farm. Every other time we had been there was during the week and the cafe was closed.
Ali is the owner/manager and over heard him talking about beetroot to the customer in front of me in the line. We had just bought some nice fresh beetroot from one of the stall holders. Struck up a conversation about beetroot when it was my turn to be served. Turns out he uses the beetroot to make the beetroot aioli.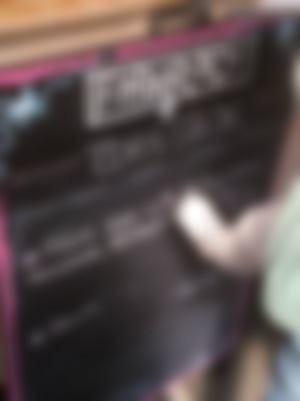 As I am always hungry, I went with the expresso and white chocolate muffin and my 2nd big breakfast. Wow the bacon was not your supermarket brand bacon. Went up to Ali enquiring about where he gets his bacon from. You guessed it he makes his own but from corned silverside.
Sitting there eating home-made bacon, farm fresh eggs, sourdough bread. The penny dropped, P2P is alive and flourishing out there in the wild. You just need to pay attention.
Situated on the Capel River, Western Australia. This was our destination that fateful Saturday. 
We were there to pick up
beetroot chutney

avocados

banana loaves
Our friend makes the loaves and sells them at the Bridgetown market (more P2P) on a Sunday. They are so popular that people order them in advance. 
Beetroot Chutney is a favourite of mine, worth the trip just for that. 
It was on the drive home that I mentioned not a big fan of banana loaf or cakes, as they never put enough bananas in them. Really preferred Date Loaf. My wife laughed. She knew how much I liked Date Loaf and it was meant to be a surprise. They were Date loaves. But have to wait till we reach Exmouth or it will be gone.
When we travel we like to explore and always take the "Scenic Route". (Scenic Route is a family joke for getting lost).
So we decided to get off the motorway and take the Old Coast Road home. As we were approaching  Mandurah we decided to check out Wattsies Place. We had seen it before but never stopped.
The Watts family has a long and proud tradition of fishing the Peel Inlet and sea around Mandurah since the early 1890's to provide fresh local fish for their shop on the Old Coast Road.  
Wattsies Place by the Peel Inlet
There were lots of old photos on the shop walls showing the 5 generations of Watts fishermen.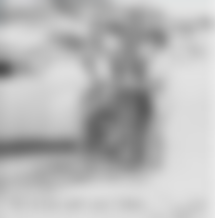 Whiting is a favourite of my wife's so we had a big feed of Whiting for our dinner when we got home. It was amazing. P2P (fresh) fish is the only way to eat fish. Not being a fisherman myself the next best thing is buying direct from a fisherman, so in my world that still counts as P2P.
We have been been eating Sauerkraut on our cracker, sandwiches, toast and meals for a few years now.
Because of my wife's food intolerances we try and source red cabbage sauerkraut. But it is hard to find. It was only recently we discovered TenderLovin'Kraut at a local Farmers Market and they made the red cabbage. 
TenderLovin'Kraut by Fermented Veg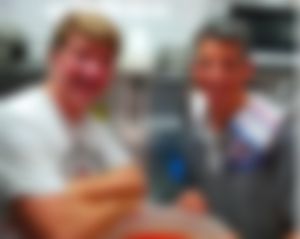 One of the problems with Farmers Market is there is no guarantee the product you are after will be there when you need it. It was while trying to work out how to buy the jars in bulk that we discovered on Facebook (yes I know FB is evil) that they sell the red cabbage Sauerkraut in a 2kg tub and will deliver to our door. 
This is another example of P2P food and a large jar has accompanied us on our trip to Exmouth. 
why choose P2P food
your food has a history

you get to know your supplier by name and have a chat

you have a personal connection

cheaper

reduces your footprint

fresher, better quality

cuts out the middleman (that can include the greedy taxman)
but there are also other ways P2P can become part of your life. The Sahaja Yoga Meditation is a good example of establishing your own personal (P2P) connection with the the All Pervading. Or yesterday bought a cool t-shirt from local Exmouth artist at the Saturday market. Or a couple of painted rocks from a young boy saving up for a jet ski. The perfect tourist souvenir from our Exmouth getaway. 
Remember, subscribe if you liked what you have read.
Noise
https://noise.cash/u/Bragato18
Twitter
@Bragato18CCS
Farm Finance (FARM) and Ampleforth (AMPL)
If you like what you have read, then you can join the Publish0x Community and receive a % of the tips.
https://www.publish0x.com?a=y1aKo5raQG
Free Zcash (ZEC)
Claim ZEC every 24 hours from the PipeFlare Faucet. Earn commissions on 4 tiers of referrals (50%, 30%, 20% and 10%). Plus claim free FLARE (native token) and DOGE
Claim ZEC every 24 hours from the Global Hive Zcash Fountain. Earn commissions on 4 tiers of referrals (50%, 30%, 20% and 10%)
https://globalhive.io/auth/register?ref=2113
Free ZEN
Claim ZEN tokens every 20 hours from the Horizen Faucet. Earn commissions on 4 tiers of referrals (20%, 10%, 5% and 3%)
https://getzen.cash/auth/register?ref=258534
Free Cryptos
https://freebitcoin.io/?ref=150742
https://free-doge.com/?ref=37011
https://free-ltc.com/?ref=10150
https://freechain.link/?ref=300
https://freecardano.com/?ref=150466
https://freenem.com/?ref=160445
https://coinfaucet.io/?ref=506273
https://freeethereum.com/?ref=52151
https://freedash.io/?ref=19102
https://free-tron.com/?ref=40330
https://freebinancecoin.com/?ref=40657