£10 in FREE bitcoin 🔥 For You And Your Normie
Yes you read it correctly. £10 in FREE bitcoin 🔥 for you and your Normie.
But wait. There's more!
Included in this promo deal you both get FREE tickets to Silverstone on 16th October.
Batteries are not included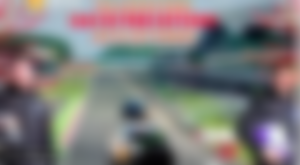 Bring a Normie to the BitcoinRacing's Bitcoin meet-up race at Silverstone and they will give you both £10 in FREE Bitcoin. 
Thats it.
Sign up for
VIP guests

Guest speakers

sim racing

Orange pilling

Pupusas
Free tickets
https://eventbrite.co.uk/e/379016317007
Believe it or not this is not my 1st BitcoinRacing post
Bitcoin On Speed And The El Salvador Connection 
If you're going to Silverstone on the 16th with your Normie friend, its mandatory to be repping the Bitcoin logo
If you have your own Bitcoin drip then you're all good but if you need something they got you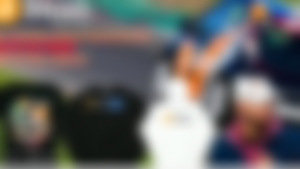 https://www.bitcoinracing.co/bitcoin-racing-official-merchandise
The black t-shirt (or hoodie) with the El Salvador flag next to the BitcoinRacing logo is my favourite. Hopefully they have it in XL (and one that would fit a 4 year old who has his own Ledger Nano). 
or there is Six and Lemon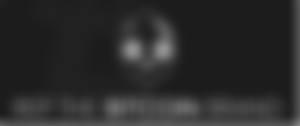 https://sixandlemon.com/products/bitcoin-racing-vintage-mens-t-shirt
tip, like, follow and use the referral links below
Free Zcash (ZEC)
Claim ZEC every day from the PipeFlare Faucet and Gaming Hub . Earn commissions on 4 tiers of referrals (50%, 30%, 20% and 10%). Plus claim free 1FLR (native token) and MATIC
Claim ZEC every 24 hours from the Global Hive Zcash Fountain. Earn commissions on 4 tiers of referrals (10%, 5%, 3% and 2%)
https://globalhive.io/auth/register?ref=2113
Free ZEN
Claim ZEN tokens every 20 hours from the Horizen Faucet. Earn commissions on 4 tiers of referrals (20%, 10%, 5% and 3%)
https://getzen.cash/auth/register?ref=258534
Free Cryptos Suite Of Faucets
https://freebitcoin.io/?ref=150742  (BTC)
https://free-doge.com/?ref=37011  (DOGE)
https://free-ltc.com/?ref=10150  (LTC)
https://freematic.com/?ref=22621  (MATIC)
https://freepancake.com/?ref=20446  (CAKE)
https://freeneo.io/?ref=343  (NEO)
https://freecardano.com/?ref=15046  (ADA)
https://freenem.com/?ref=160445  (NEM)
https://coinfaucet.io/?ref=506273  (XRP)
https://freedash.io/?ref=19102  (DASH)
https://free-tron.com/?ref=40330  (TRX)
https://freebinancecoin.com/?ref=40657 (BNB)
https://freeethereum.com/?ref=52151  (ETH-BEP20)
https://freeshibainu.com/?ref=15036  (SHIB-BEP20)
https://freechain.link/?ref=300 (LINK-BEP20)
Statera (STA) and Ampleforth (AMPL)
If you like what you have read, then you can join the Publish0x Community and receive a % of the tips.
https://www.publish0x.com?a=y1aKo5raQG
LocalCryptos
Peer2Peer marketplace for buying and selling BTC, ETH, LTC, DASH, and BCH