Is The King Of Crypto In A Spot Of Bother?
This was going to be a short and quick post about a rapidly moving train wreck. It started as an Urgent Update to Clients as a final reminder to get their crypto off those centralised exchanges.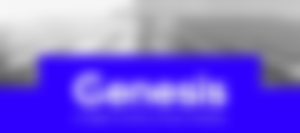 The lending arm of crypto brokerage Genesis Global Trading suspended redemptions and new loan originations after an abnormal number of withdrawal requests that exceeded its current liquidity. Give that a minute to sink in folks.
Genesis started as the first Over The Counter (OTC) Bitcoin desk in 2013

Genesis is now crypto's largest lending desk

Genesis is part of the Digital Currency Group, Barry Silbert's holding company that owns CoinDesk, Foundry, Grayscale, and Luno

Digital Currency Group also runs a large VC firm.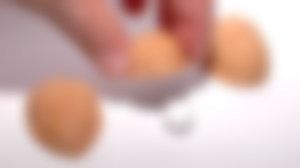 firstly you give your crypto to e.g. Gemini

Gemini gives your crypto to Genesis

Genesis lends your crypto to the fund

 the fund borrows from Genesis @ x+2.0%

Genesis gives Gemini @ x+1.0%

Gemini gives you x%

you have now earned yield but where is your crypto?
Genesis sits at the epicentre of the global crypto capital markets.
Genesis custodies funds.
Genesis helps institutions earn yield.
Genesis is the yield product for CeFi platforms e.g. Gemini.
And this is why Genesis halting withdrawals is potentially so bad.
This could be your last chance to secure your crypto before it gets vaporised.
Send the last of your crypto to your wallet ASAP while you are waiting for your Ledger Nano (or Trezor) to arrive in the mail.
Steady lads, waiting to deploy capital
this info was sent as an alert to the B18CCS mailing list, then was posted on noise.app
Thought it needed to be shared urgently to a wider audience
https://noise.app/invite/njz6otst
come join us and earn Bitcoin Cash for your trouble
Bitcoin is cash, Bitcoin Cash
tip, like, follow and use the referral links below
Free Zcash (ZEC)
Claim ZEC every day from the PipeFlare Faucet and Gaming Hub . Earn commissions on 4 tiers of referrals (50%, 30%, 20% and 10%). Plus claim free 1FLR (native token) and MATIC
Free ZEN
Claim ZEN tokens every 20 hours from the Horizen Faucet. Earn commissions on 4 tiers of referrals (20%, 10%, 5% and 3%)
https://getzen.cash/auth/register?ref=258534
Free Cryptos Suite Of Faucets
https://freebitcoin.io/?ref=150742  (BTC)
https://freeshibainu.com/?ref=15036  (SHIB-BEP20)
https://free-doge.com/?ref=37011 (DOGE)
https://free-ltc.com/?ref=10150  (LTC)
https://freecryptom.com/?ref=300  (LINK-BEP20)
https://freeneo.io/?ref=343 (NEO)
https://freecardano.com/?ref=150466  (ADA)
https://freenem.com/?ref=160445 (NEM)
https://coinfaucet.io/?ref=506273  (XRP)
https://freeethereum.com/?ref=52151  (ETH-BEP20)
https://freedash.io/?ref=19102 (DASH)
https://free-tron.com/?ref=40330  (TRX)
https://freebinancecoin.com/?ref=40657 (BNB)
https://freepancake.com/?ref=20446  (CAKE-BEP20)
https://freematic.com/?ref=22621  (MATIC)
https://freesteam.io/?ref=18686  (Steam)
https://freetether.com/?ref=298987  (USDT-TRC20)
https://freebittorrent.com/?ref=9360  (BTT-TRC20)
https://freeusdcoin.com/?ref=209283  (USDC-BEP20)
Free BCH
Join us and earn BCH
https://noise.app/invite/oj4f4fpr
Free Ethereum (ETH) and Ampleforth (AMPL)
If you like what you have read, then you can join the Publish0x Community and receive a % of the tips.
https://www.publish0x.com?a=y1aKo5raQG
LocalCryptos
Peer2Peer marketplace for buying and selling BTC, ETH, LTC, DASH, and BCH