Get The Good Beans with Bitcoin
First I need to set the scene and then we will get onto The Good Beans.
It is Lazy Sunday and was lying in bed playing on the phone. Did my first round of collecting crypto. Checked into Publish0x and read the @Kovichni post about PayPal's evil plans. Honestly you can't make this shit up, no one would believe you.
Paypal is planning to literally take 2.500 dollars from user' accounts if they promote "misinformation or hate"
A quick Duck Go Go search and PayPal have already done the back pedalling backflip. (Please do not try this at home). Anyway it was all a horrible mistake. Is "mistaken information" now the new "misinformation"?
As the former PayPal president David Marcus and Tesla CEO and PayPal co-founder Elon Musk had tweeted while I was sleeping. It is off to the twatterverse to get some early morning humour.
That was as far as I got with the whole PayPal storm in a tea cup thingie.
@bitcoin_racing is one of the many El Salvadorian flavoured twatter accounts I have started following, since finding out there was a beach called Bitcoin.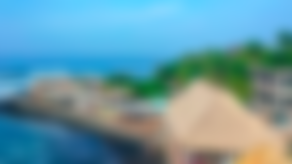 It All Started With A Beach Called Bitcoin
@bitcoin_racing had recently returned from their visit to El Salvador. Not surprising given that the El Salvador flag graces the bitcoin racing cars.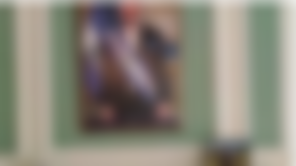 Bitcoin On Speed And The El Salvador Connection
So the first thing showing in my twatter feed is a @bitcoin_racing retweet.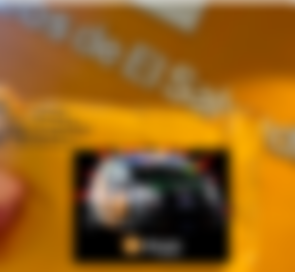 Good Beans is a small 100% Salvadoran owned and operated coffee shop, located in Plaza Paradiso. Plaza Paradiso is a strip mall in the suburbs of Nuevo Cuscatlán, El Salvador.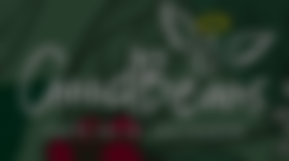 The Good Beans coffees come from Villa España Estate, in the Apaneca-Ilamatepec mountain range close to the town of Concepcion de Ataco.

Good Beans take Bitcoin Lightning payments both online and in-store. And you can order your favourite coffee to be delivered by El Salvador Mail directly to your door. 
Saturninius is Good Beans go-to espresso blend for their coffee shop espresso + milk drinks.
Saturninus is a blend of Sarchimor/Catimor coffees (F1 4 & Cuscatleco varietals).
Medium to medium dark roast level (6.5/10).
Process: Semi-Wash.
Farm: Villa España Estate, Concepcion de Ataco, El Salvador.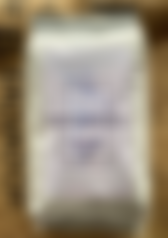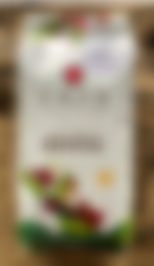 Red Bourbón coffee is ideal for filter coffee, V60, Chemex, Aeropress and Clever Dripper.
Medium roast level (5.5-6/10)
Process: Wash process
Farm: Villa España Estate, Concepcion de Ataco, El Salvador 
Note: Their website was built for free using Site123
@Bitcoinbeach
this is where it all started
@nayibbukele
well thats a given
@ESAenReinoUnido (@VanessInteriano english version)
El Salvador ambassador to Great Britain and Republic of Ireland
@bitcoin_racing
liked their style of Orange Pilling, combining family, cryptocurrency and racing cars.
@la_hojita
originally found on noise.cash. Works in IT. Initially was not that enthusiastic about Bitcoin becoming legal tender, as would he would have liked Bitcoin Cash to have been the chosen one.
@RicardoBSalinas
3rd richest person in Mexico and frequent visitor to El Salvador. Interested in the mining of Bitcoin from a geothermal power plant owned by one of his companies.
@SLVNewsEnglish
news from El Salvador in English
@stacyherbert and @maxkeiser
the comedy duo from the Volcano Blonde and Bitcoin Ambassador #Nayib2024 
@romanmartinezc
community leader at Bitcoin Beach
@ElZonteCapital        
investing BIG in Bitcoin country
@bitdriver7
give Napoleon Osorio a buzz if you need a ride when in El Salvador                                                            +503 6057 4825
@dldasilvarosa
David is an European refugee seeking refuge for his family in Bitcoin country. 
tip, like, follow and use the referral links below
Free Zcash (ZEC)
Claim ZEC every day from the PipeFlare Faucet and Gaming Hub . Earn commissions on 4 tiers of referrals (50%, 30%, 20% and 10%). Plus claim free 1FLR (native token) and MATIC
Claim ZEC every 24 hours from the Global Hive Zcash Fountain. Earn commissions on 4 tiers of referrals (10%, 5%, 3% and 2%)
https://globalhive.io/auth/register?ref=2113
Free ZEN
Claim ZEN tokens every 20 hours from the Horizen Faucet. Earn commissions on 4 tiers of referrals (20%, 10%, 5% and 3%)
https://getzen.cash/auth/register?ref=258534
Free Cryptos Suite Of Faucets
https://freebitcoin.io/?ref=150742  (BTC)
https://freeshibainu.com/?ref=15036  (SHIB-BEP20)
https://free-doge.com/?ref=37011 (DOGE)
https://free-ltc.com/?ref=10150  (LTC)
https://freecryptom.com/?ref=300  (LINK-BEP20)
https://freeneo.io/?ref=343 (NEO)
https://freecardano.com/?ref=150466  (ADA)
https://freenem.com/?ref=160445 (NEM)
https://coinfaucet.io/?ref=506273  (XRP)
https://freeethereum.com/?ref=52151  (ETH-BEP20)
https://freedash.io/?ref=19102. (DASH)
https://free-tron.com/?ref=40330  (TRX)
https://freebinancecoin.com/?ref=40657 (BNB)
https://freepancake.com/?ref=20446  (CAKE-BEP20)
https://freematic.com/?ref=22621  (MATIC)
https://freesteam.io/?ref=18686  (Steam)
https://freetether.com/?ref=298987  (USDT-TRC20)
https://freebittorrent.com/?ref=9360  (BTT-TRC20)
https://freeusdcoin.com/?ref=209283  (USDC-BEP20)
Statera (STA) and Ampleforth (AMPL)
If you like what you have read, then you can join the Publish0x Community and receive a % of the tips.
https://www.publish0x.com?a=y1aKo5raQG
LocalCryptos
Peer2Peer marketplace for buying and selling BTC, ETH, LTC, DASH, and BCH