Finding Sui And The Wallet
We were having a relaxing day at work, so had plenty of time in the cribb room to catch up on Publish0x, noise.cash, noise.app and the faucets.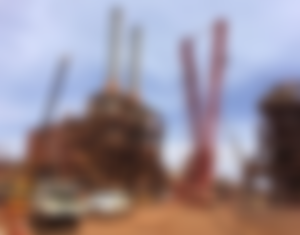 On noise.cash @idiosyncratic1 had posted about a Sui Network tweet. Where they were letting the community know that 
"SUI token is not live, listed, for sale, or obtainable anywhere. And currently, they have no plans for an official airdrop. Therefore any talk about Sui airdrops and tokens are at best mis-information or at worst scams."
Now this was the first time I had even heard of Sui Network.
As a rule we don't take much notice anymore of sparkling new blockchains, that make grand promises. Been there done that.
Possibly because I had run out of things to amuse myself with but....
checked out the @SuiNetwork twatter account

followed @SuiNetwork on twatter

Duck Duck Go, 1 SUI = 1 Billion MIST and micro-post on noise.app

time to pick another project to DYOR. And it may as well be Sui.

Publish0x search revealed 2 posts, revealing pretty much what I had learned from a quick Duck Duck Go
I have a habit of skim reading and can easily miss things first time round. Luckily I read to the end @HeathMuchena post
Sui Layer-1 Blockchain & Smart Contract Platform Review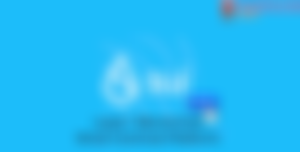 Tonights Tasks
Luckily I read to the end @HeathMuchena post to the end. And set myself some tasks to complete tonight when I got back to camp.
create Sui Wallet

claim Sui test tokens from faucet (50,000,000 SUI)

view transaction on Sui Explorer

mint a Sui NFT (10,000 SUI gas fees)

repeat step 3
Got stuck on task 2. The post did not got into any details, as to where the faucet was located. Just assumed it was part of wallet.
Turns out the Sui faucet is on the Sui devnet-faucet Discord channel.
Type 1faucet (space) Sui address and bot sends 5 x 10,000,000 SUI to you wallet instantly.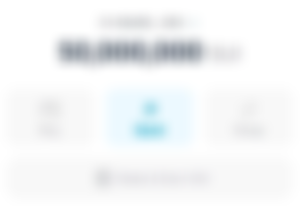 Just like that we are crypto millionaires.
Will have to save my first NFT mint for another day, as it is now bed time. Gotta be up at 4 am. Only 2 shifts to go before do the FiFo shuffle. 
tip, like, follow and use the referral links below
Free Zcash (ZEC)
Claim ZEC every day from the PipeFlare Faucet and Gaming Hub . Earn commissions on 4 tiers of referrals (50%, 30%, 20% and 10%). Plus claim free 1FLR (native token) and MATIC
Claim ZEC every 24 hours from the Global Hive Zcash Fountain. Earn commissions on 4 tiers of referrals (10%, 5%, 3% and 2%)
https://globalhive.io/auth/register?ref=2113
Free ZEN
Claim ZEN tokens every 20 hours from the Horizen Faucet. Earn commissions on 4 tiers of referrals (20%, 10%, 5% and 3%)
https://getzen.cash/auth/register?ref=258534
Free Cryptos Suite Of Faucets
https://freebitcoin.io/?ref=150742  (BTC)
https://freeshibainu.com/?ref=15036  (SHIB-BEP20)
https://free-doge.com/?ref=37011 (DOGE)
https://free-ltc.com/?ref=10150  (LTC)
https://freecryptom.com/?ref=300  (LINK-BEP20)
https://freeneo.io/?ref=343 (NEO)
https://freecardano.com/?ref=150466  (ADA)
https://freenem.com/?ref=160445 (NEM)
https://coinfaucet.io/?ref=506273  (XRP)
https://freeethereum.com/?ref=52151  (ETH-BEP20)
https://freedash.io/?ref=19102. (DASH)
https://free-tron.com/?ref=40330  (TRX)
https://freebinancecoin.com/?ref=40657 (BNB)
https://freepancake.com/?ref=20446  (CAKE-BEP20)
https://freematic.com/?ref=22621  (MATIC)
https://freesteam.io/?ref=18686  (Steam)
https://freetether.com/?ref=298987  (USDT-TRC20)
https://freebittorrent.com/?ref=9360  (BTT-TRC20)
https://freeusdcoin.com/?ref=209283  (USDC-BEP20)
Statera (STA) and Ampleforth (AMPL)
If you like what you have read, then you can join the Publish0x Community and receive a % of the tips.
https://www.publish0x.com?a=y1aKo5raQG
LocalCryptos
Peer2Peer marketplace for buying and selling BTC, ETH, LTC, DASH, and BCH