Doing A Backflip While Peddling Backwards - Ukraine Becomes a Crypto Superpower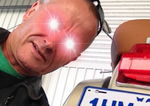 We will begin this sojourn with my favourite Gandhi quote:
"first they ignore you,

then they laugh at you,

then they fight you,

then you win."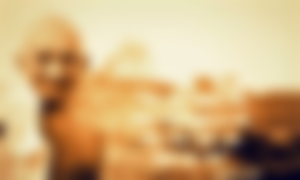 While Crypto was never officially banned by the Ukraine government. The authorities often took a combative approach to crypto HODlers and service providers.
Raiding crypto business' and often confiscating expensive equipment without any grounds.

Secret Service claims Bitcoin is used to finance terrorist and separatist groups.

The National Bank of Ukraine issued repeated warnings about Bitcoin.
President of the Blockchain Association of Ukraine

founder of the Crypto Exchanges Kuna.io and Xreserve

co-founder and member of the board Bitcoin Foundation Ukraine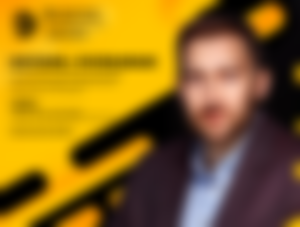 2015 and Michael was on his way to a meeting when agents from Department Combating Cybercrime of the Interior Ministry apprehended him.
The DCCIM agents raided his apartment, hunting for a mining farm and an e-wallet with cryptocurrency.
The DCCIM agents seized all of his devices, as well as SIM cards and promotional materials advertising bitcoin.
2017 and Security Service of Ukraine raided the personal flat of Forklog founder and CEO, Anatoly Kaplan, and their office in Odessa, seizing hardware and cryptocurrency funds.
According to the SSU, the suspects (a group of people from the US and Ukraine involved in a scheme to steal funds from third-party payments) were exchanging Bitcoin for Ukrainian Hryvnia with the help of the internet-resource ForkLog.
Forklog is a Russian-language crypto-Blockchain news resource.
SSU agents took personal belongings from Aatoly Kaplan's flat including several pieces of equipment used to store cryptocurrencies and a notebook as well as other items.
The SSU agents confiscated from Forklog's office, the company's cash, all of its hardware, and a bottle of Kraken rum.
In addition to the allegedly unfounded search and seizure of their offices, Forklog also reported that one security service member attempted to send Bitcoin from Kaplan's wallet to his own. Kaplan's lawyer then called the city police to report a theft.
Anatoly Kaplan stated
In my opinion, this situation directly illustrated one of the possible scenarios of the development of the interaction between the government and the cryptocurrency community, which is why we decided to make this case public. Because it is not so much about protecting my personal interests or the interests ForkLog, as much as about protecting the interests of the entire community. And this event is a warning to everyone involved with Blockchain technology, it doesn't matter how public you are. We're currently working with lawyers to release personal property. What is particularly strange is the practice of transferring cryptocurrencies to an address under the control of the SSU.
In 2015 the Ukraine Chairman of the Security Service, Valentyn Nalyvaychenko, stated that the Security Service was working hard in order to try and block separatists Bitcoin accounts and the following stream of digital currencies that has been used to finance terrorists and separatist groups.
Another aspect of the joint work of the SBU and the ministry of Internal Affairs is to block accounts, cards, and a new variety of payment instruments, like Bitcoin and so on, commonly used as a financing method by the separatists.
2014 the NBU issues a statement that considers Bitcoin
a money substitute that has no real value, and cannot be used by individuals and legal entities in Ukraine as a mean of payment
is a "high risk factor" in financial transactions and that the institution has no responsibility for transactions made with the use of cryptocurrency and any potential losses incurred by the contracting sides
The Ukraine government is now actively developing Ukraine's digital economy and trying create a "legal innovative market for virtual assets" as a selling point for foreign direct investment in the country.
The Ukrainian Parliament has adopted Draft Law No. 3637 on Virtual Assets (the Law), which was originally passed in 8 September 2021 and submitted to the President of Ukraine for signature. But Ukrainian President Volodymyr Zelanskyy sent the Crypto Bill back to parliament for changes.
The Crypto Bill makes no mention of cryptocurrencies instead defines Virtual Assets:
set of data in electronic form that has value and that exists in the system of circulation of virtual assets (the Virtual Assets).
The Crypto Bill differentiates between
unsecured Virtual Assets e.g. BTC and NFTs

secured Virtual Assets e.g. stablecoins
The Crypto Bill also clarifies important terms such as Virtual Asset Key. " ….defined as a set of technical means implemented in the system of ensuring the circulation of virtual assets that allow controlling a virtual asset. Therefore, possession of a set of technical means is definitive in establishing the ownership of Virtual Assets."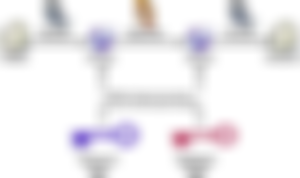 And uses the terms Digital Wallet, Private Key and Virtual Assets in Ukrainian legislation for the first time.
The Ukraine Crypto Bill will have a tax rate of
5% for entities and service providers till 2024 when it goes up to 18%.

Individuals pay 5% plus 1.5% military tax.
The taxable item is the profit from selling Virtual Assets.
Now after @nayibbukele made his 2022 predictions on Bitcoin
will reach $100k

2 more countries will adopt it as legal tender

Will become a major electoral issue in US elections this year

Bitcoin City will commence construction

Volcano binds will be oversubscribed

huge surprise at @TheBitcoinConf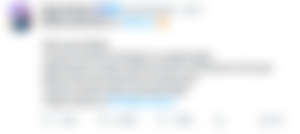 Ukraine became a popular contender to follow El Salvador's lead and adopt Bitcoin as Legal Tender, along with Tonga, Panama, Paraguay, Turkey, Iran, Venezuela and Argentina. There is a long list.
Given the current geo-political tensions in the region, it would have been fool-hardy to antagonise their main political and financial supporter.
So the Ukraine has chosen to legalise cryptocurrencies instead but they call them by a different name. Just sounds better when it's your idea.
tip, like, follow and use the referral links below
Free Zcash (ZEC)
Claim ZEC every 24 hours from the PipeFlare Faucet. Earn commissions on 4 tiers of referrals (50%, 30%, 20% and 10%). Plus claim free 1FLR (native token) and MATIC
Claim ZEC every 24 hours from the Global Hive Zcash Fountain. Earn commissions on 4 tiers of referrals (10%, 5%, 3% and 2%)
https://globalhive.io/auth/register?ref=2113
Free ZEN
Claim ZEN tokens every 20 hours from the Horizen Faucet. Earn commissions on 4 tiers of referrals (20%, 10%, 5% and 3%)
https://getzen.cash/auth/register?ref=258534
Free Cryptos
https://freeshibainu.com/?ref=15036 
https://freebitcoin.io/?ref=150742
https://free-doge.com/?ref=37011
https://free-ltc.com/?ref=10150
https://freechain.link/?ref=300
https://freecardano.com/?ref=150466
https://freenem.com/?ref=160445
https://coinfaucet.io/?ref=506273
https://freeethereum.com/?ref=52151
https://freedash.io/?ref=19102
https://free-tron.com/?ref=40330
https://freebinancecoin.com/?ref=40657
Noise
https://noise.cash/u/Bragato18
Twitter
@Bragato18CCS
LocalCryptos
Peer2Peer marketplace for buying and selling BTC, ETH, LTC, DASH, and BCH
Statera Project (STA) and Ampleforth (AMPL)
If you like what you have read, then you can join the Publish0x Community and receive a % of the tips.