CAKE and MATIC Have Been Added to Free Cryptos
We have had a 3 year long romance with Free Cryptos and we have watched how they have grown from their humble beginnings.
Recently Free Cryptos have added MATIC and CAKE to their suite of 17 faucet sites.
We first discovered Free Cryptos at the beginning of 2019 during my Faucet Phase.
What I Learned from My Faucet Phase
In the early days Free Cryptos only had the BTC, XRP, ADA and NEM sites.
At the time I was working nightshift in the mines and had a lot of spare time up my sleeve. So I was able to play the faucets pretty seriously for about 10 months. Had my phone's alarm set to go off every hour and I could get up to 14 rolls per day, if I really tried hard.
Plus I had worked out a way to register multiply accounts, running all the accounts on the same phone, with out trigging the "Are You A Robot" message or getting my accounts frozen. It only took about 4-6 minutes to play the 4 sites across all the accounts. As my employer was paying for my time, it was really free money in the purest sense.
But that is a story that has been covered in an early post.
Eventually Free Cryptos sorted out their security issues and went from strength to strength, adding new crypto faucet sites. 
50% referral commission     ✔️✔️✔️✔️✔️

low minimum withdrawal thresholds    ✔️✔️✔️

daily promo code for free roll   ✔️✔️

customer support was via twitter, any problems got sorted quick ✔️✔️

sites had a nice easy to use layout     ✔️✔️

quick to use   ✔️✔️✔️

minimal ads  ✔️✔️✔️

and they paid out directly to your wallet   ✔️✔️✔️✔️
Feel free to use our referral link  https://freematic.com/?ref=22621  to register and support your local bloggers Hawaiian shirt habit.
It is free to register. All you need is a valid email address. Free Cryptos will send you an email to confirm your email address and it will then take you back to the site.
Once registered you are ready to play. Go to the menu at the top of the page. Click on Free MATIC. Hit the ROLL button.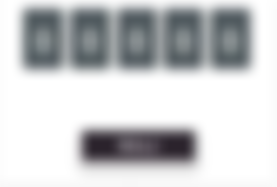 Your earnings will depend on the number that is rolled, as per the schedule below.

There is also a Free Roll Promo Code which can be used once a day. The easiest way to use the Free Roll Promo Code is by clicking on the twitter link.

Then just copy and paste the Promo Code from Twitter and hit Go! button. Please ensure you only use Free Roll Promo Code after initial rolling, so the timer will reset and you get 2 rolls in the hour window.
In the menu there is also Free Rolls. There are 8 links available. These links can be used once every 24 hours.
We do not recommend using as there endless ads and pop-ups from some pretty dodgy looking sites. I quickly found it very time consuming and rarely got my free roll. Just stick to the Free SHIB every hour and the daily promo code and the site will work fine. 
Another option is Earn More. We have not used this but it is basically an offerwall of promotions and surveys. For example you can earn $5  (2500BFG tokens) for registering with Betfury.
Every one likes CAKE, especially if it is free.
Feel free to use our referral link  https://freepancake.com/?ref=20446  to register.
We have saved the best for last. Free Cryptos have a RFP where you get 50% from what your referrals make.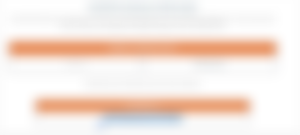 There is two ways to approach this program.
as a casual networker where you have a couple of referrals and they help you meet the minimum withdrawal threshold a little bit quicker.

as a serious networker where you help your referrals meet your minimum withdrawal threshold a lot quicker.
tip, like, follow and use the referral links below
Free Zcash (ZEC)
Claim ZEC every 24 hours from the PipeFlare Faucet. Earn commissions on 4 tiers of referrals (50%, 30%, 20% and 10%). Plus claim free 1FLR (native token) and MATIC
Claim ZEC every 24 hours from the Global Hive Zcash Fountain. Earn commissions on 4 tiers of referrals (10%, 5%, 3% and 2%)
https://globalhive.io/auth/register?ref=2113
Free ZEN
Claim ZEN tokens every 20 hours from the Horizen Faucet. Earn commissions on 4 tiers of referrals (20%, 10%, 5% and 3%)
https://getzen.cash/auth/register?ref=258534
Free Cryptos Suite Of Faucets
https://freeshibainu.com/?ref=15036 
https://freebitcoin.io/?ref=150742
https://free-doge.com/?ref=37011
https://free-ltc.com/?ref=10150
https://freematic.com/?ref=22621
https://freepancake.com/?ref=20446
https://freechain.link/?ref=300
https://freecardano.com/?ref=150466
https://freenem.com/?ref=160445
https://coinfaucet.io/?ref=506273  (XRP faucet)
https://freeethereum.com/?ref=52151
https://freedash.io/?ref=19102
https://free-tron.com/?ref=40330
https://freebinancecoin.com/?ref=40657
LocalCryptos
Peer2Peer marketplace for buying and selling BTC, ETH, LTC, DASH, and BCH
Noise
https://noise.cash/u/Bragato18
Twitter
@Bragato18CCS
Statera (STA) and Ampleforth (AMPL)
If you like what you have read, then you can join the Publish0x Community and receive a % of the tips.
https://www.publish0x.com?a=y1aKo5raQG