BIP-39 Seed Recovery Phrase Words - What I Have Learned
I bet not many of you knew there were 2048 words in the complete list of English BIP-39 words used for seed recovery. But most will have set-up a wallet with a 12 or 24 word Seed Recovery Phrase. And you will have written it down some where, some where safe and secure. You may even have made multiple copies in different mediums for added security. But never digitally (but there is an exception to this crypto rule).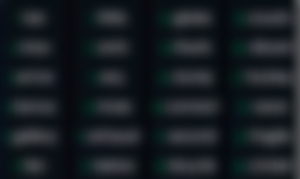 Back Story
We had a spare Ledger Nano S, which we gave to our Grandson for his 3rd birthday. The idea was that all the dust we had been collecting from faucets, noise.cash, read.cash etc was going to be sent to his new Nano S. The two of us could do it together. 
The idea came to me one day when he asked what the thing was with the lights moving on the tiny screen. So I showed him what we do with it. Managed to hold his attention for a couple minutes. If he had his own one we might be able to hold his attention a little bit longer, or he may even ask if we can play with it.
His Nano S had a small blue sticker on the end of the device with his initials on it, as he is able to identify the letter of his first name in newspapers and shop signs. But that was a far as we got and the dust was starting to build up.
A couple of months ago we finally did the deed. We set-up a seperate account on the crypto desk top, he choose the penguin for his profile picture.
When we went to set-up the Nano S, only to find it had a black line through the middle of the screen. We are not meant to use toilet words in front of the Grandson. Ooops.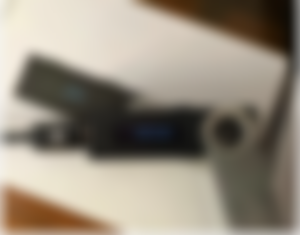 Not really a problem for navigating around if you are familiar with using a Nano. But it did pose a problem when we came to recording the 24 word Recovery Phrase on the supplied Recovery Sheet.
Now was that word:
face or race

fall tall or call

tell fell or cell
So I did not confirm the Recovery Phrase. Contacted Ledger Support and they sent a new Nano S by DHL. It arrived within the week. We weren't required to return the faulty device. Easey Peasey.
Now I wanted to make use of the device with the faulty screen, not one to throw things away.
Thats when I came across the complete list of 2048 BIP-39 Seed Recovery Phrase Words

Was able to eliminate the word cell.

Race is still in the race.

Tall is out and tell stays.
It did help narrow down the combinations from 18 down to 4 
No BIP39 word has the same first four letters. The Ledger Nano only requires you enter the first four letters. Sometimes it will only need two or three letters before giving you a selection of one to three words to choose from. Saves a lot of scrolling through the alphabet, with fat fingers and little buttons that have to pushed simultaneously.

There does not seem to be a limit to the number of times you are allowed to confirm the Recovery Phrase or I have not reached it yet. It is not advised to attempt late at night, which of course is when you usually get some quiet time. If you fk up then you just have to start again.

While it is not recommended to store you Recovery Phrase on your phone, computer, email etc, in other words digitally. We do keep a copy on an USB stick. But one must always remember to unplug the wifi before plugging into your computer. You may want to make a paper copy or some wallets will allow you to perform the recovery function offline.

Each word when alphabetical order, also corresponds with a number from 0001 to 2048. You can save the 4 numbers that correspond with each word instead of the words

Monero uses a 25 word seed phrase, but it can be converted back and forth to a 24 word phrase.  This allows you to use a hardware wallet like a ledger with Monero.

You can send your ADA to the Yoroi Wallet to stake it. But you can also access the ADA through Ledger Live with your keys. Or you can set-up Ledger Live on multiple computers. It is one thing to read about this stuff but when you actually start playing around with it you start to fully comprehend. 

The Ledger X is way cooler than the Nano S. Couldn't resist getting one for the Grandson and me to play crypto. It has bigger buttons for my fat fingers and his little sausage fingers.

When you set-up the second device you just choose option 'with recovery phrase" and add the 24 words. Then you can use the Nano S as a backup and the Nano x for day to cryptoi-ng.

there are 29,642,774,844,752,900,000,000,000,000,000,000,000,000,000,000,000,000,000,000,000,000,000,000,000,000,000 different combinations when using 24 BIP39 seed words.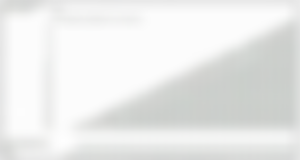 tip, like, follow and use the referral links below
Free Zcash (ZEC)
Claim ZEC every day from the PipeFlare Faucet and Gaming Hub . Earn commissions on 4 tiers of referrals (50%, 30%, 20% and 10%). Plus claim free 1FLR (native token) and MATIC
Claim ZEC every 24 hours from the Global Hive Zcash Fountain. Earn commissions on 4 tiers of referrals (10%, 5%, 3% and 2%)
https://globalhive.io/auth/register?ref=2113
Free ZEN
Claim ZEN tokens every 20 hours from the Horizen Faucet. Earn commissions on 4 tiers of referrals (20%, 10%, 5% and 3%)
https://getzen.cash/auth/register?ref=258534
Free Cryptos Suite Of Faucets
https://freebitcoin.io/?ref=150742  (BTC)
https://free-doge.com/?ref=37011  (DOGE)
https://free-ltc.com/?ref=10150  (LTC)
https://freematic.com/?ref=22621  (MATIC)
https://freepancake.com/?ref=20446  (CAKE)
https://freeneo.io/?ref=343  (NEO)
https://freecardano.com/?ref=15046  (ADA)
https://freenem.com/?ref=160445  (NEM)
https://coinfaucet.io/?ref=506273  (XRP)
https://freedash.io/?ref=19102  (DASH)
https://free-tron.com/?ref=40330  (TRX)
https://freebinancecoin.com/?ref=40657 (BNB)
https://freeethereum.com/?ref=52151  (ETH-BEP20)
https://freeshibainu.com/?ref=15036  (SHIB-BEP20)
https://freechain.link/?ref=300 (LINK-BEP20)
Statera (STA) and Ampleforth (AMPL)
If you like what you have read, then you can join the Publish0x Community and receive a % of the tips.
https://www.publish0x.com?a=y1aKo5raQG
LocalCryptos
Peer2Peer marketplace for buying and selling BTC, ETH, LTC, DASH, and BCH