An Old Tipping Strategy Revisited - What I Have Learned
Unless you like playing with numbers and data, like I do, then this post is probably not your cuppa tea. You may find it hard going but you also may learn something you did not already know. I know I did, but I am not going to spoil it for you.
Just giving you fair warning because it is not easy to make a stat post that exciting or interesting. But there is always a but....
It all started with a post by @tomoyan  on 23rd April 2020.
Publish0x Tipping Strategy: 20% to author / 80% to me VS 80% to author / 20% to me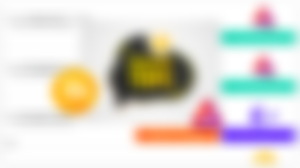 In the early days 97% of the tips were BAT, which was what attracted most of us to Publish0x, the chance to earn more BAT. So any tipping strategy that was going to result in more BAT, was going to pike my interest. 
In the early days there was always a lot of discussion around tipping, as we were all finding our way around a new platform.
The trouble with the @tomoyan  Publish0x Tipping Strategy, was that it was based on a limited number of data points. So it was possible it was just random and there was no discernible pattern after all.
So me being me, decided to collect my own set of stats over a 14 day review period and review the said Publish0x Tipping Strategy.
14 Day Review Of 2 Publish0x Tipping Strategies - What I Have Learned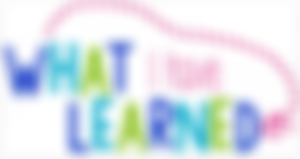 What did come out was that there were 7 tips a day, not 6 tips a day, as promoted by Publish0x at the time.

Now this was challenged by Publish0x team member @Smoljanović. But was confirmed @vict0r that was also giving 7 tips/day.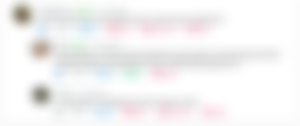 This debate continued until one day it was admitted that this was the case and it was a bug, as it was only meant to be 6 tips/day. And that Publish0x may not bother to fix it.
Was recently discussing with @Steve Hodl about stat posts and the most desirable frequency and other things. It was then that I decided it was time to revisit Publish0x Tipping and see what had changed or what was still the same. Two years was a good time gap. 
Day 1 to Day 7

Day 8 to Day 7

And What Did We Learn From All These Stats
yeah there are still 7 tips/day

on 2 days there was 8 tips, but this may have been because the 1st tip of the day was used to 2nd tip a favourite post. If you have a look at the first two tips from Day 3. 0.00000720 ETH and 0.00000720 ETH = Day 4 / Day 5 0.00001440 ETH. So even though you got less for 2nd tipping a post on the first tip of the day, Day 3 still earned the same total amount of tips

but Day 13 the 1st tip of the day was reduced because it was 2nd tipping but there was no 8th tip 

1st tip is 4x the base tip (Day 3) 0.00000360 ETH = 0.00001440 ETH

Day 2 can be 2x the base tip or just the base tip, 0.00000360 ETH or 0.00000720 ETH

Day 3 tends to be the base tip 0.00000360 ETH

Day 4 / 5 / 6/ 7 are half the base tip 0.00000180 ETH

over the 14 day period the tips did not fluctuate except for Day 3 / 10 when the 3rd tip of the day was 0.00000256 ETH instead of the normal 0.00000360 ETH. This suggests that the tips are not dynamic, i.e. they not set at a predetermined fait value and constantly changing depending on the price feed data

2nd tipping a favourite post appeared to only affected the first tip of the day and not the subsequent tips
Extra Notes
2 years ago their was 3 tipping tokens, BAT, LRC and DAI

the 3 tipping tokens were not evenly distributed and this kept changing. At one time it was roughly 50% 25% 25%. And back in February 2020 BAT made up 97% of my tips but that didn't last very long 

the total tip value was more then, sorry I can't remember the fait value at the time, as their has been a few adjustments over the years. But I do remember at one stage it was dropped 40% but then may have been increased again.  Maybe some of the Publish0x OG's have a better memory and can fill in the blanks in the comments below
tip, like, follow and use the referral links below
Free Zcash (ZEC)
Claim ZEC every day from the PipeFlare Faucet and Gaming Hub . Earn commissions on 4 tiers of referrals (50%, 30%, 20% and 10%). Plus claim free 1FLR (native token) and MATIC
Claim ZEC every 24 hours from the Global Hive Zcash Fountain. Earn commissions on 4 tiers of referrals (10%, 5%, 3% and 2%)
https://globalhive.io/auth/register?ref=2113
Free ZEN
Claim ZEN tokens every 20 hours from the Horizen Faucet. Earn commissions on 4 tiers of referrals (20%, 10%, 5% and 3%)
https://getzen.cash/auth/register?ref=258534
Free Cryptos Suite Of Faucets
https://freebitcoin.io/?ref=150742  (BTC)
https://free-doge.com/?ref=37011  (DOGE)
https://free-ltc.com/?ref=10150  (LTC)
https://freematic.com/?ref=22621  (MATIC)
https://freepancake.com/?ref=20446  (CAKE)
https://freeneo.io/?ref=343  (NEO)
https://freecardano.com/?ref=15046  (ADA)
https://freenem.com/?ref=160445  (NEM)
https://coinfaucet.io/?ref=506273  (XRP)
https://freedash.io/?ref=19102  (DASH)
https://free-tron.com/?ref=40330  (TRX)
https://freebinancecoin.com/?ref=40657 (BNB)
https://freeethereum.com/?ref=52151  (ETH-BEP20)
https://freeshibainu.com/?ref=15036  (SHIB-BEP20)
https://freechain.link/?ref=300 (LINK-BEP20)
Statera (STA) and Ampleforth (AMPL)
If you like what you have read, then you can join the Publish0x Community and receive a % of the tips.
https://www.publish0x.com?a=y1aKo5raQG
LocalCryptos
Peer2Peer marketplace for buying and selling BTC, ETH, LTC, DASH, and BCH