Teaching My Dad about (trading) Crypto - Don´t believe the Hype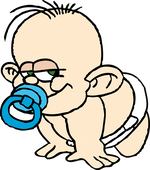 Well, this is part 3 of the series and this is gonna be a short call.
I guess you know these guys right? And they were right!
This also applies to the crypto-verse...so I can only advise the following
If everybody is shilling a project you can bet your butt that it´s gonna end bad. Oh and just FYI:
What´s a Shill
A person engaged in covert advertising. The shill attempts to spread buzz by personally endorsing the product in public forums with the pretense of sincerity, when in fact he is being paid for his services.
And trust me everybody does it.
I just fell for another stupid project the other week.
Kasta Sucks
Katsta is a project created by a very annoying influencer and if I would have known I would not have bought any. But this stupid baby did not do his DYOR. Well, he checked what the use case would be, but other than that I was blinded by the idea of using the ByBit launchpad. Meaning I could get a part of the project at pre-sale prize. 
To be a part of the presale you need to hold an average of at least 50 BIT (the ByBit utility token) during the 5 days leading up to the pre-sale. And well I was too late as at that point in time 50 BIT was about $100 and I send it too late to make the average (as I thought I just needed 50 ByBit and did not read about the average).
Now that 50 is minimum and you get your share of the pre-sale total based on what you put in so if I would have been on time I probably would have gotten less than a dollar and the rest of my ByBit would be returned....but I got bubkes. Still I was pretty excited and as one of my fav YouTuber was an advisor to the project. He went live during those first hours of the sale so I had a look....got excited, and after the initial peak to $2 and bought some at 0.98 cents.
While I know that most projects will dump after the initial go-live....I was just caught by FOMO and well right now Kasta is worth 30 cents which might also be partly due to the market. I should have waited 3 weeks to see the coin stabilize and then buy. But being annoyed not getting into the pre-sale and getting excited by the initial drop I did the wrong thing.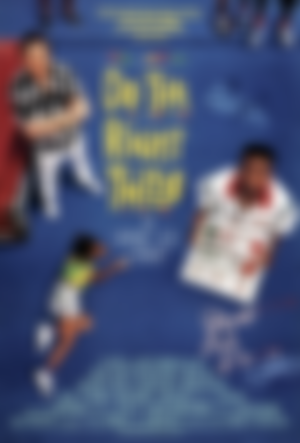 Do the right thing
And this wasn´t even such a wrong thing there are way bigger scams, like most meme coins. Everybody will be hyping them and by the time you can buy them on your exchange they are so swollen by hype they can only go down.
And believe it or not, they still promise you the moon for 2022:
Safemoon (CCC:SAFEMOON-USD)

Dogelon Mars (CCC:ELON-USD)

Shiba Inu (CCC:SHIB-USD)

Dogecoin (CCC:DOGE-USD)
Take Safemoon I bought some just to prove it would go down after the hype, I made my investment back (almost) by writing about this scam project but still its followers consistently defend the crypto's hype. while it truly has no use case:
Its Unique Selling Point is that it offers a 10% fee on every transaction encouraging long-term holding.
The website also the Safemoon wallet, a non-fungible token (NFT) exchange, video integration and more stuff to feed the FOMO of the gullible. 
What these coins have in common is that they shoot up because of Tic Toc marketing (marketing aimed at crypto noobs) and once even your digital impaired aunt is asking you about Dogecoin's you are sure that the price is up. like with DOGE being up 1,500% during the 2021 Bullrun. Or Shiba Inu which gained more than 500% at its peak.
Therefore, having a small holding of such coins in your portfolio could result in some incredible gains.
Yes buying the right coin at the right time will give you some amazing gains, but it is all about timing, lots of luck and not getting greedy. Because these coins go down as fast as they went up, and there will be a million bagholders that will have lost the money the happy few mad of those coins. These coins are not be considered serious projects, they are casino coins and the house always wins.
Being early pays
So what you can learn from meme scam coins is that being early pays. If you get in on something before the hype you make money I was lucky to have that experience with TORUM, what made it even better is that I did not invest but made my XTM by using the platform. The same could be said for those who used Brave Browser in 4 years' time their utility token BAT went from 17 cents to $1.70.
This brings me back to what I have been saying before. Look at the world Boomer, you have a lifetime of experience so you should know what people like? Now link this experience to crypto, how can digitalization benefit a large group of people?
What do people like?
Well next to being scammed and make-believe promises of becoming millionaires overnight they like:
To be in control of their data and get rewarded for their data and content- So a platform that would mimic Facebook but reward the people for providing the content that fills the platform and also rewards their users for gathering their data and selling it.
Games, games industry is bigger than the movie and music industry combined. Hence play to earn games will be big, this type of games are just getting started and a lot of BS play-to-earn games are being launched as part of the hype. But if you truly find the next big gem.... you are in early.
Anything related to streaming platforms and improving their performance, so coins like THETA, but not as well established as THETA will impact many lives in the future.
And well of course the whole metaverse magic universe. Keep in mind Metaverse is still an unconnected place where everybody is building his/her little kingdom. But as soon as someone will connect all those metaverses together, that´s where you wanna get in on. Because the virtual world is the next big thing, we communicate digitally, we work virtual, we play games in the same open online world.  People nowadays are virtually more connected than they ever have been in real life.
But dear Moms and Dads, of course, you know best and the above-made suggestions are just to illustrate some options, but use your perspective as your generation is next and wealthy so what would your gen like?
Bottom Line
If you do your research, if you understand what the world needs/wants/likes, if you find a project that provides that....with a team that´s serious about it. You know the chances are high it will pay off eventually.... as long as there is value and utility in your project.  Trading isn´t about luck and the market can be predicted....as long as you are willing to learn and take a step back and think....what the world needs now is.....?????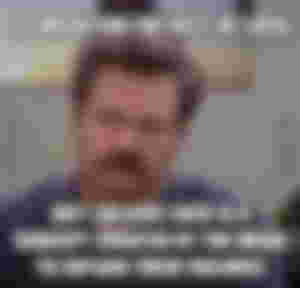 Wishing you no luck, but lots of insights dad, may you and all others have a heavenly rest of your day.
Previous Dad articles:
Teaching My Dad to Trade Crypto
Teaching my Dad What Coin to Buy
FYI I met this guy that made some fun little video´s explaining the Crypto lingo a bit----an as all bits help maybe check them out, dad.
Some good noob Vids on Lingo
Platforms where I Earn Crypto for my Content (Affiliate Links):
Torum - https://www.torum.com/signup?referral_code=bitcoinbaby
NoiseCash - https://noise.cash/u/BitcoinBaby
ReadCash - https://read.cash/r/BitcoinBaby
Hive - https://hiveonboard.com/?ref=whywhy
Peaked - https://peakd.com/register?ref=whywhy 
Publish0x - https://www.publish0x.com?a=l9avg4xnbG
Exchanges where I trade Crypto (Affiliate Links):
BitVavo Exchange- European. Higher trading fees (0.25 %) & Great Customer Service - https://bitvavo.com/?a=C21A94C2FD
Kucoin Exchange - Hong Kong. Okay, trading fees (0.1 %) & Contains a lot of low cap gems. Customer Service takes time - https://www.kucoin.com/ucenter/signup?rcode=rJ821BX&lang=en_US&utm_source=friendInvite
Bitmart - Global (USA allowed) Low, trading fees if you use BMX (0.025 %) & Contains a wide variety of coins - https://www.bitmart.com/en?r=7XFCVy
Places where I do Liquidity Mining and Staking  
Cake DeFi.  Here you have to invest $50 dollar and you get 30 dollars for free. You can withdraw your 50 dollars at any time or use them for Liquidity Mining, Staking, or lending to earn more DFI rewards. The 30 dollars is locked for 6 months but earning you interest for the 6 months. https://app.cakedefi.com/?ref=197670 
Celsius. Celsius Network provides a platform of curated services with fair interest, zero fees, and lightning-quick transactions. You can store your crypto and get rewards or lend crypto with low fees. Celsius has been around since 2017 and stated to always have the best interest of the community in mind. My experience so far has been good although I will not stake all my crypto with them...NYKNYC
https://celsiusnetwork.app.link/1046126043
Disclaimer
I do not have any connection with any company I am writing about. I am not being paid to write this article.
If you like my content, please hit like and subscribe. Because more Bitcoin baby Mistakes are coming......
Feel free to provide tips, comments, feedback, anything.....?
Remember that sharing will improve life in general!
Direct Donations are always welcome to keep me going:
BTC: bc1qdsrg7qaefxvel6hn6mjemjd4c8jjs40sasyvkp
ETH: 0x4216fEC23Ae7A7d9c46143Ce56C3e8f301F9868c
Bitcoincash:qqesav8kuwcrhl4y8qs9zfjg90cf8dnlkyz43u9w6u