My Not So Epic Fail - What I´ll do different next Bull Run/Altszn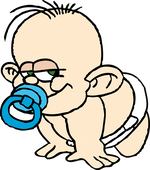 So today I am reviewing what I did wrong previously, especially during those last 2 Bull runs.
Well, I am seeing lots of signs that we are at the start of a possible ALTSZN (ALT season). Just check out the legacy coins and sh!t coins that all of a sudden showing double digits like ETC & CHA.
I did a similar thing during the dip in May 2021 and back then I came to the conclusion that a bull run is for selling not for buying. Because what I did back then, was selling on the way up...but buying back, with the money I made selling, as soon as coins dropped 5-10%.
That means you are constantly investing in an overheated market. So even as you will see your sats grow, there is a huge risk there.
The risk is that you will keep buying after the bull stops running and everything starts to drop. So would be buying close to the top to sell once we topped the top. It went really well on the way up, and I did a 10X on my investment...until the bull stopped.
When the bull stopped, I thought I was still buying the dip and that the market would be up again soon. Boy was I wrong.
So I ended up with bags full of ALTs I bought near the top, and I kept filling on the first weeks down. Of course, I noticed at a certain point that the bull was lying passed out in a ditch somewhere, but by then it was too late.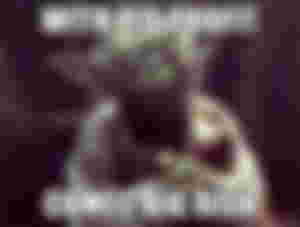 I ended up with a 3X by the time we really hit the bottom. I did some chopping around in the muddy waters of the dip to gather some stables to at least buy the real dip and make a profit if/when the market would turn bullish again.
Luckily for me, I got a 2nd chance in November to do things differently and I did. I sold my overpriced alts on the way up and did not buy back anything. So we went straight to the 68K top and back down.
Sell on your way up, buy on your way down....the thing is how far down are we gonna go? Well, I started buying when BTC dropped below 50K. Why? Because that is roughly between the 70K top and the 30K bottom. But the real buying I planned to do was when we would hit 42K.
I followed this plan and I bought on my way down, basically, all went according to plan. I expected that 30K would be the lowest, but as it´s really hard to properly time the bottom from 42K downwards seemed okay...at the time.
So I have been buying the dip from the moment we dropped below 50K increasing my buys since we dropped below 42K.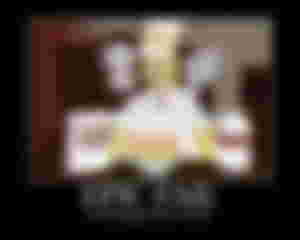 Yeah, what went wrong. Well after keeping an eye on my portfolio value for a while since we dropped below 42K I noticed the following.
I had been buying ALTs on the way down, and not just any ALTs but ALTs that were backing projects that I believed in. Nothing wrong with that except for one thing, they were low cap ALTs. Now that is where I made my money as well, so still nothing wrong with that. And of course every now and then you can have a misfire. I bought ALTs like Moonbeam, BICO, e-Radix, Exeedme and Umbrella Network to name a few.
Now I made a good profit on selling those on the way up, but I started buying them back before they truly bottomed out. So I bought back when they were worth half of their ATH...but like with Umbrella the top was 0.98 cents I started buying at 0.48 cents. But right now the price is 0.098 cents.
That is a 90% loss from the top and an 80% loss from where I bought back in. Now I know that ALTs are very volatile and I voluntarily took the risk. That´s all perfectly fine, but I see room for improvement.
So what has become clear to me, taking UMB as an example again is that even throughout the weeks that BTC has been behaving steadily around 38K, my ALTs kept bleeding.
Alts Keeping Bleeding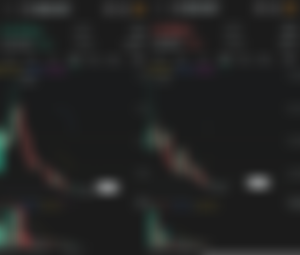 So next time I am buying on the way down, I will buy the basics and nothing but the basics. The focus on the way down will be BTC and ETH and only once I see those stabilizing and bottoming out for a couple of weeks I will invest what´s left into good ALT coin projects.
ETH and BTC stable at Bottom while alts keep bleeding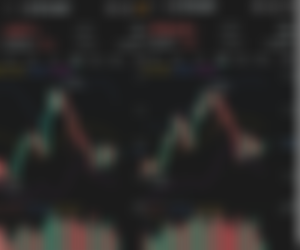 I already did much better the 2nd time around, as I got back up to about 14X and back down to 10X at the bottom so I only lost 4X my initial investment on the way down, which would be like 25% of my ATH. But this was indeed on the exchange where I waited a long time before buying the dip.
My losses on the other exchange where I started buying ALTs way too early are about 50% from my ATH in November.
Still, I am very much in profit and as the saying goes:

And as BitcoinBaby says:
What goes down will go up ....the question is when?
&
Reflecting on and learning from your previous mistakes makes you educated.
So let´s see where I will be at the start of the next bear market.
Platforms where I Earn Crypto for my Content (Affiliate Links):
Torum - https://www.torum.com/signup?referral_code=bitcoinbaby
NoiseCash - https://noise.cash/u/BitcoinBaby
ReadCash - https://read.cash/r/BitcoinBaby
Hive - https://hiveonboard.com/?ref=whywhy
Peaked - https://peakd.com/register?ref=whywhy 
Publish0x - https://www.publish0x.com?a=l9avg4xnbG
Exchanges where I trade Crypto (Affiliate Links):
BitVavo Exchange- European. Higher trading fees (0.25 %) & Great Customer Service - https://bitvavo.com/?a=C21A94C2FD
Kucoin Exchange - Hong Kong. Okay, trading fees (0.1 %) & Contains a lot of low cap gems. Customer Service takes time - https://www.kucoin.com/ucenter/signup?rcode=rJ821BX&lang=en_US&utm_source=friendInvite
Bitmart - Global (USA allowed) Low, trading fees if you use BMX (0.025 %) & Contains a wide variety of coins - https://www.bitmart.com/en?r=7XFCVy
Places where I do Liquidity Mining and Staking  
Cake DeFi.  Here you have to invest $50 dollar and you get 30 dollars for free. You can withdraw your 50 dollars at any time or use them for Liquidity Mining, Staking, or lending to earn more DFI rewards. The 30 dollars is locked for 6 months but earning you interest for the 6 months. https://app.cakedefi.com/?ref=197670 
Celsius. Celsius Network provides a platform of curated services with fair interest, zero fees, and lightning-quick transactions. You can store your crypto and get rewards or lend crypto with low fees. Celsius has been around since 2017 and stated to always have the best interest of the community in mind. My experience so far has been good although I will not stake all my crypto with them...NYKNYC
https://celsiusnetwork.app.link/1046126043
Disclaimer
I do not have any connection with any company I am writing about. I am not being paid to write this article.
If you like my content, please hit like and subscribe. Because more Bitcoin baby Mistakes are coming......
Feel free to provide tips, comments, feedback, anything.....?
Remember that sharing will improve life in general!
Direct Donations are always welcome to keep me going:
BTC: bc1qdsrg7qaefxvel6hn6mjemjd4c8jjs40sasyvkp
ETH: 0x4216fEC23Ae7A7d9c46143Ce56C3e8f301F9868c
Bitcoincash:qqesav8kuwcrhl4y8qs9zfjg90cf8dnlkyz43u9w6u