Does 220 days bear means the end of the Bear Market?
Good Evening!
Thank G it's Friday and the markets seem up up up.
Now I am looking into the why but I am still searching for a good reason. Although it´s what I have been saying, we should see another up before the merge. Only I did not expect that up to be led by BTC, which is what happened this morning.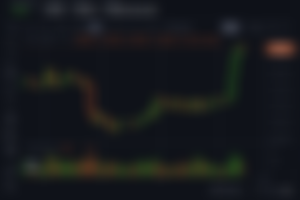 For sure a hell of a lot of shorts got squeezed and maybe squeezed so hard they caused this pump. So maybe that´s the answer right there, but usually, something triggers that squeeze and well I am a curious baby.
This still doesn´t mean that the bear market is over, but at least I can sell the dip I bought with profit. Profit I can use to buy the after-merge dip.

But there is more good news big boys like the CEO of crypto asset fund Pantera Capital, Dan Morehead, is expressing bullish sentiment on Bitcoin.
"You know we've been doing this for 10 years and we've been through three big bear market cycles. And, on average, they lasted 220 days. That's basically what we've just had.
I think we hit the lows in June. We'll see. And then we're on to the next bull market. And it might be rocky and might take a while to get going. But I think that we're on to the next leg of a rally."
But if you ask this little boy, he still foresees the bottom of the bear market somewhere at the end of Q4.
Those 220 days are an average and there is a long cold winter ahead of us. That winter holds lots of uncertainty in all markets. Rising inflation, upcoming recession, and the ETH merge will be history. So I keep holding some funds and try to increase my profits to buy this final Bear Bottom.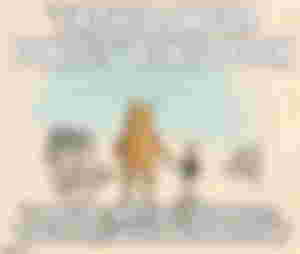 I expect that Bottom not to be as dramatic as 10K BTC. What I do expect is to come close to the 80% drop we have seen in previous bear market bottoms. Hence a 12-15K BTC would be feasible.

The Crypto Weather Forecast is my take on the crypto market, sometimes serious, sometimes sarcastic, often with a wink, and Always Honest.
Platforms where I Earn Crypto for my Content (Affiliate Links):
Torum - https://www.torum.com/signup?referral_code=bitcoinbaby
NoiseCash - https://noise.cash/u/BitcoinBaby
ReadCash - https://read.cash/r/BitcoinBaby
Hive - https://hiveonboard.com/?ref=whywhy
Peaked - https://peakd.com/register?ref=whywhy
Publish0x - https://www.publish0x.com?a=l9avg4xnbG
I do not have any connection with any company I am writing about. I am not being paid to write this article.
If you like my content, please hit like and subscribe. Because more Bitcoin baby Mistakes are coming......
Feel free to provide tips, comments, feedback, anything.....?
Remember that sharing will improve life in general!
Direct Donations are always welcome to keep me going:
BAT Tipping: https://www.youtube.com/channel/UCCW-PFikh6-VocGXA-mI7rQ
WAX: rx2r4.wam
BTC: bc1qdsrg7qaefxvel6hn6mjemjd4c8jjs40sasyvkp
ETH: 0x4216fEC23Ae7A7d9c46143Ce56C3e8f301F9868c