Dunning kruger effect
The Dunning Kruger effect is a psychological phenomenon in which a person feels he has high ability or knowledge, even though it is not in accordance with reality.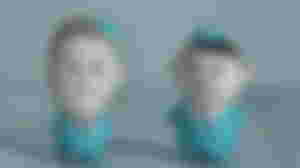 A person with this condition also thinks that other people are wrong and stupid, people with the Dunning kruger effect will talk at length about a topic and state that they are right while other people's opinions are wrong, even though other people are not interested in the topic being discussed, but people with Dunning's kruger effect will continue to speak and ignore his ignorance.
This effect was first described by two social psychologists, namely David Dunning and Justin Kruger.
One of the biggest causes of the Dunning Kruger effect is usually the ego, because nowadays someone will be judged valuable if they have intelligence, of course everyone wants to have that ability, for example knowing many things up to date, knowing political issues and also others, will but sometimes their expectations are too high for him and ignore his weaknesses.
Moreover, today's society's way of life is led by secular capitalists, so if people with the Dunning Kruger effect speak, and they don't really have a field of knowledge in that regard, but look cool, then they will continue to talk, and don't think about whether what they say is right or wrong, and elements of lies or not.
So in other words the Dunning kruger effect phenomenon is one of the social cases due to capitalist secularism, a life system that separates religion from life, and is only oriented to material or mere prestige.
It can also be said that secular capitalists have given birth to many human seeds with the Dunning Kruger effect.