A journey towards self discovery (Part 2)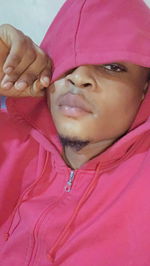 Good day my fellow read.cash readers, I hope y'all are having a good day already. so I'll be posting the concluding part of the write up I started yesterday, I hope you all enjoy it 🍻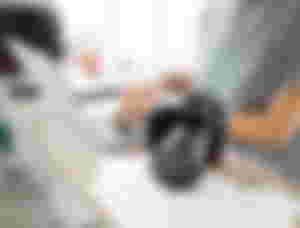 I kicked off learning after I met this amazing guy on the film set I talked about , but I had one issue , he stayed in another state , totally far from where I resided , but then I was so determined to learn, so I always had to travel all the way to where he stayed. I had used the proceeds of the job I went for to get a mini laptop , to enhance my editing skills , learning kicked off and it wasn't the best of experience, as a person I detest traveling long distances , but i had to sacrifice something if i had to get another
The editing software "Adobe premier pro " known for its complexity almost made me go nut as at first I found it really difficult to comprehend . I stayed up all night watching YouTube tutorials , gathering clips to practice what I've watched and I guess they paid off as I was getting more familiar with my so called "Demon " lol.
2020 came and the pandemic came ,I was still learning, I really had to do most of the learning myself because of the distance between myself and my tutor, but the arrival of the pandemic screwed things up completely , The federal government issued a ban on inter state travels , I was devastated, so many thoughts crossed my mind , How do I continue my learning like this , Those times were really Dark times for me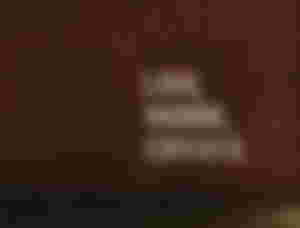 The lock down kicked stated and we all had to stay indoors for our own safety, I had no money on me whatsoever, I was literally living off my brother, sometimes I called my mom for money . Weeks gone and we were still on lockdown, I was gradually forgetting the fact I was learning a certain skill before the pandemic, a reality which really stuck me hard, I decided to not let the pandemic decide my life , so I called my friends who lived close by and had iPhones, I shot them doing random stuffs, At that time i had really little knowledge about shooting as I was particular about my editing game, but then I did all I had to, and it was really exiting, I edited them and my friends really loved it, We continued the drill for weeks till the lockdown dissolved.
With the lockdown dissolved I had a more concrete knowledge about The editing software and how it worked all thanks to the effort I made during the pandemic, I could had just stayed without doing nothing as there was a pandemic out there and there was nothing I could do. Instead I made use of the situation to be a more better version of myself. Even as at today I'm not the best I still have a lot to learn, I don't even have as much client yet but then my life is better and it's okay if I've not made it as I pictured, but then I'm making progress , my life changes with every passing year and I have God and all the positive people he's deposited into my life to thank. You can do this too my friend , there are no damn limitation to what you can achieve, Just out your mind to it and put God first too and you'll see yourself soaring . At the moment I intend creating my own brand , and I would need a whole lot of money to get equipment and other stuffs I might be needing , that's one of the main reasons I'm on read.cash , so I hope you all are benevolent enough to support me, read, like and comment and whatsoever support you can render. I would really appreciate them
I'll be taking you all on my life as a cinematographer, The good , bad and ugly side
Thank you for following once again. I'll see you in my next post