Blog(A call for Monal)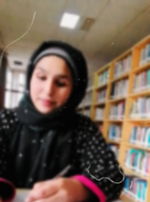 This morning I didn't sleep calmly although it is weekend, obviously off from university and classes but still one of my Maam ' economics Maam held her class online which truly ruined my Precious morning sleep. Firstly maam Fixed the time of 11 am means she was about to take her online class at 11 am that time I stay awake for an online class but Then she changed the time to 4:30 pm in the evening then again back to 12:30 pm noon all this mess badly disturbed my sleep. That time when i had an hour for class to be start then I opened my read dot cash and started Exploring different articles from home page of read dot cash. When it was 12:30 pm still no link of class came into our group. I waited then when it was about to 1 pm Maam sent us the link and i joined the class.
When I was listening to her lecture while sleep was still in my eyes. I got the message from my maternal uncle. He told me to get ready plus after an hour he along with his family is coming to pick me up. When I asked him again, where exactly they are going then he said Toward Monal. Well for a moment i looked at the ongoing ECONOMICS class then the made my mind and replied to my uncle that Pick me after an hour. I left my Phone, as class was still Going on. For not having any issue of attendance, i put my phone on Silent mode and i lowered the sound, i was pretending that I'm present in the class - advantage of virtual class. You can easily get your attendance Just by joining the meeting although physically you're present somewhere else.
When we reached there at Monal (Restaurant established On mountains from where you can easily watch out whole view of a city called as Islamabad) there firstly we ordered the Food, they took 25 minutes for preparing food in that such time we did chatting and admired the beauty of Allah who has created this universe, indeed we have to admire his beauty.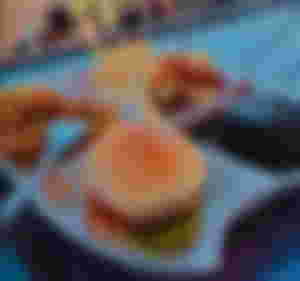 Also we celebrate the birthday of My 1 year cousin. She turned to one this 14 October. Lol I'm 21 and I have a cousin who is just one year old.
Time flew in seconds and when i came home back i posted some images from today's short trip on WhatsApp status. When my one of Indonesian friend saw my story, she hurriedly texted me that She is also in Monal. Lol that time i already Came home back. But I wish i know about her arrival earlier we better had some time together.
This was all about Saturday, i skipped My online class but i joined the class on google classroom for sake of attendance but didn't listen to Lecture. And i visited Monal - same it was unexpected for me.
All words of this article belongs to me. I have shared my own personal experience in the format of blog. My own opinion, my own thoughts, my own content, my own blog.
Lead image clicked by me 
Photo belongs to me 
©Bibijani01